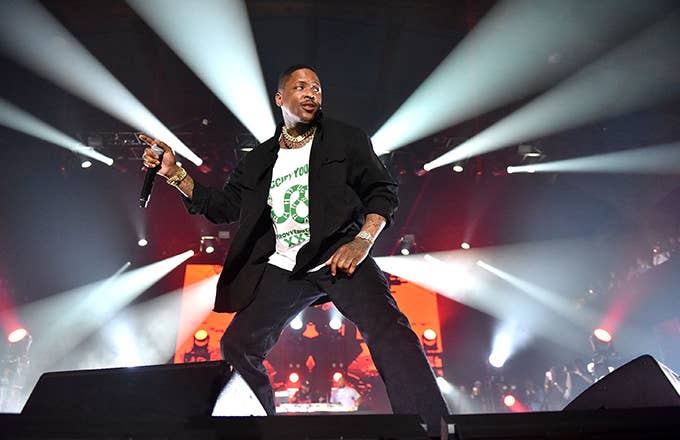 YG has already let his fans know there's potentially another mixtape on the way, executive produced by his frequent collaborator DJ Mustard, but now he's got even bigger things coming. After sharing his hard-hitting single "Suu Whoop," YG announced during a recent show that he's got a new album on the way later this year, and it's expected to be titled Stay Dangerous.
When YG dropped his mixtape Red Friday back in 2016, he announced that he'd release a new project titled Just Re'd Up 3 in 2017. That never surfaced, but he did also tease that after brief disagreements, him and DJ Mustard had hit the studio again to work on a mixtape titled 400 Summers. No word on when we'll see either of them, but with the surprise arrival of "Suu Whoop," he's definitely cooking up something.
If all three of these potential projects arrive this year, it'll be one hell of a time for YG fans. Def Jam has yet to confirm when Stay Dangerous is expected.