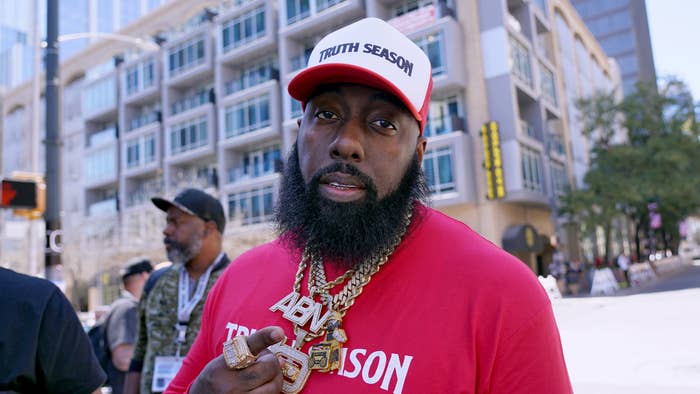 In a post on Instagram, rapper Trae tha Truth revealed on Wednesday that he was invited to meet with President Joe Biden alongside families of those who have been "wrongfully" killed by police.
"I was invited to the White House today to meet with the President with the families of those who have wrongfully been murdered by police," he shared. "But the people of Buffalo, NY are in really in need as well as the families of the children murdered in Uvalde… So I will have to pass, I will be in the field with the people in need."
Alongside the image of the text, he added, "A lot of families need us more than ever right now so I will be in the field." Trae was previously given a Presidential Lifetime Achievement Award from the President in November, recognizing his service to his community. On Wednesday, he also shared a message asking for help to reach out to those who lost loved ones in the Uvalde, Texas elementary school shooting. "I would like to assist some of the funerals," he added.
Ten people were killed in the shooting at a Tops Friendly Markets store in Buffalo, New York on May 14. The nation was still reeling from the deadly shooting, which was carried out by a 18-year-old who described himself as both a white supremacist and ethno-nationalist, when the Robb Elementary School shooting occurred on May 24. Like with the deadly events in Buffalo, the perpetrator was just 18.
Trae tha Truth also revealed on Thursday that he had spoken with Texas Democratic gubernatorial candidate Beto O'Rourke after he interupted Governor Greg Abbott's press conference. "Yesterday I facetimed @betoorourke," he wrote. "I told him I'm proud of him speaking up… And I'm pullin up today… We gotta stand for these kids, they ain't deserve none of this."