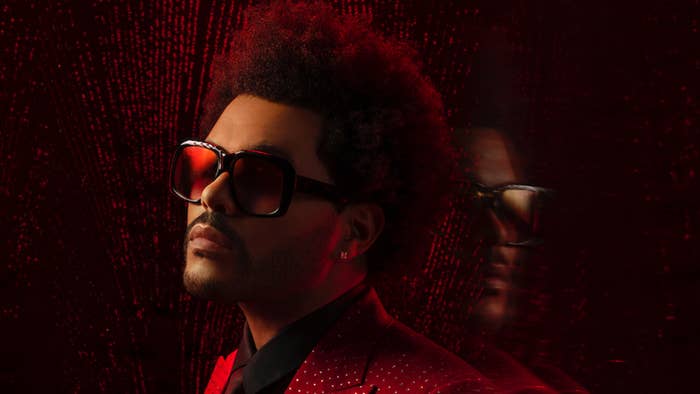 The Weeknd will be sharing his first-ever NFT collection this Saturday, and it will feature a previously unreleased song and limited edition art.
The NFT collection, developed by Strange Loop Studios in collaboration with the Weeknd, will be available exclusively through Nifty Gateway, with the limited-time auction kicking off April 3 at 2 p.m. ET. The first sale will feature three original artworks which feature "a filtered segment of the new song." This portion will be unlimited, but the 24-hour auction of a one-of-one piece featuring the full song will not be. The winner of the auction will be the sole owner of the song outside of the Weeknd, as it currently isn't scheduled to drop through any other platform.
"Blockchain is democratizing an industry that has historically been kept shut by the gatekeepers," the Weeknd said in a statement. "I've always been looking for ways to innovate for fans and shift this archaic music biz and seeing NFT's allowing creators to be seen and heard more than ever before on their terms is profoundly exciting. I intend to contribute to this movement and can see that very soon it will be weaved into the music industry's mechanics."
The news comes after Abel teased his fans regarding more content the near future. "P.S. this chapter isn't quite done yet," he added.
On Wednesday, the After Hours artist also shared a selfie video for "Try me" from My Dear Melancholy to celebrate the project's three-year anniversary. The up-close-and-personal visual originally released exclusively through Spotify in 2018. He also recently commemorated another anniversary with a reissue of House of Balloons, his debut mixtape.