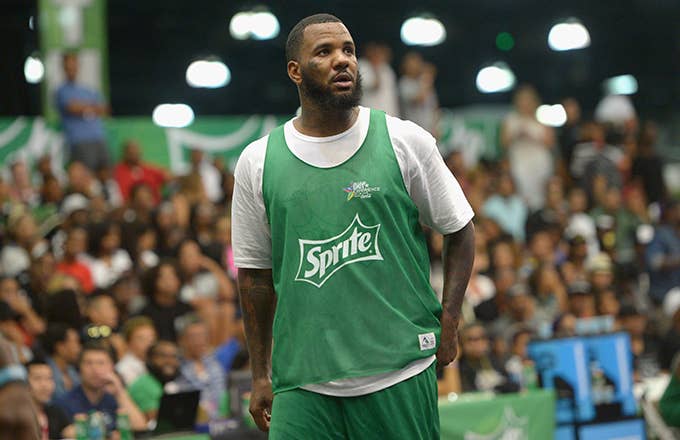 The Game has been preparing for the release of what he has claimed will be his final album Born to Rap. On Friday, he shared the single "West Side." He's been getting increasingly introspective before the project's release. When TMZ caught up with him in Hollywood following a listening party he hosted for Born to Rap, he gave his thoughts on what African Americans should receive as reparations for slavery.
When asked, Game gave his own update on the promise of "forty acres and a mule," and said that reparations today should "look like forty acres and a Lambo." He added, "I don't know what it's gon' do. It don't matter what it does because the country was built on the backs of, you know, slavery." 
During the quick catch-up, the Compton rapper was also asked if he planned to vote for anyone in particular in the 2020 election. "I don't even think I can vote, man," he replied. "I'm a felon, bro. So let's make sure felons can vote, let's count everyone. Cause you made a mistake you can't vote? You not a citizen? I can still go to jail in America, right?" 
He was also asked about Nicki Minaj putting her new boyfriend, Kenneth Petty, in her music.
"That's not my business," he said. "She's Nicki Minaj she can do whatever the fuck she want. Queen."