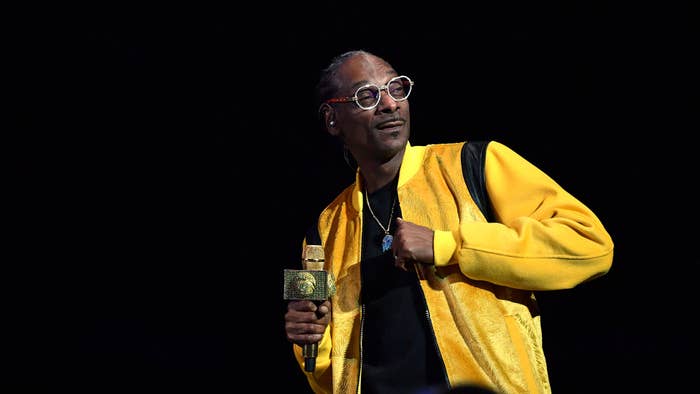 Snoop Dogg, Sade Adu, and Teddy Riley are among those to be inducted into the Songwriters Hall of Fame later this year, the organization has announced.
As announced on Wednesday, per Billboard, the list of songwriters joining the Hall of Fame this year also include Gloria Estefan, Glen Ballard, ELO co-founder Jeff Lynne, and Liz Rose. The ceremony to induct the seven songwriters will be held on June 15 at the Marriott Marquis Hotel in New York City. 
Snoop acknowledged the honor on his Instagram. "Thank. U," he wrote. "I'm honored." Snoop is the youngest inductee at 51, while Lynne is the oldest at 75. 
This is the fifth consecutive year of the Songwriters Hall of Fame to see the induction of a rap or hip-hop artist, following Jay-Z in 2017, Jermaine Dupri in 2018, Missy Elliott in 2019, and Chad Hugo and Pharrell Williams as The Neptunes in 2022. The organization put a pause on induction ceremonies in both 2020 and 2021 on account of the COVID-19 pandemic. 
""The music industry does not exist without songwriters delivering great songs first. Without them there is no recorded music, no concert business, no merch… nothing, it all starts with the song and the songwriter," said Songwriters Hall of Fame and 2016 inductee Nile Rodgers. "We are therefore very proud that we are continually recognizing some of the culturally most important songwriters of all time and that the 2023 slate represents not just iconic songs but also diversity and unity across genres, ethnicity and gender, songwriters who have enriched our lives and, in their time, literally transformed music and the lives of billions of listeners all over the world."