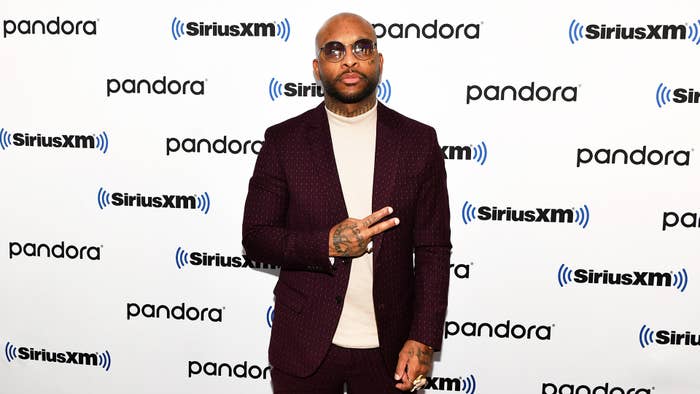 Joyner Lucas and Logic put an official end to their beef last year, and Royce da 5'9" has now revealed he played a role in making that happen.
The two first took shots at each other in 2017, but they made it clear there was no bad blood when they connected on "ISIS." In an interview with HipHopDX, Royce said he spoke with Logic and Joyner on separate occasions to talk about their rivalry, which lead to them hopping in the studio together.
"I had two separate conversations with them," he said in a clip from the interview. "But I had conversations with them in a way where I was giving my opinion but I was also listening. Understanding each of their side and just throwing a little bit of my opinion but just making sure I put something on their brain to take with them. And that's all I did."
As time progressed, he said Joyner eventually contacted him to say he was interested in talking to Logic directly. "I was telling him back in the day like bro Logic is not like that," he recalled. "He's not that kind of person. So he's not into what you're trying to do. I think Joyner kinda felt bad about it because he's maturing. He's starting to understand that you don't have to do certain things. It's better to just be chill, don't force things. You don't have to yell, people are gonna hear you. Your message is gonna come across and you don't need antics, you don't need anything. You are a master."
When he talked with Logic about it, he agreed and "next thing you know they got a video together."