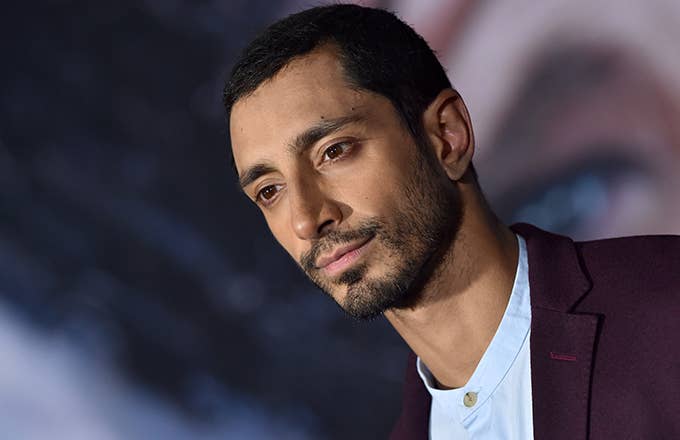 British actor and rapper Riz Ahmed landed two huge roles this year in The Sisters Brothers and Venom, but he also hit back as an artist in a huge way last month with the release of his latest single "Mogambo." He recently stopped by for an interview with Pitchfork as part of their Over/Under series, which asks celebrities to decide whether a random topic is over or underrated. In the episode, he's asked to rate E.T., Stormtroopers, and Eminem in 2018.
"Eminem in 2018 is underrated, man," he replied when asked how feels about the 46-year-old rapper. "He's still one of the greatest of all time, you can't take that away from him. I'm glad to see him back out there just getting angry with people. My goal is for Eminem to do a diss track about me. That's when you know you're important, you've made it. So Eminem man, there's a lot of ammo here. I'm wearing a stupid hat here. You know, just get at me man." 
During the episode he was also asked about his feelings on supervillians, which he said were underrated. "I sympathize with supervillians," he explained. "Apart from Skeletor, he's just fucked up."
Eminem previously recorded a new song for Venom, so the Detroit legend might already have an idea of who Riz Ahmed is. Ahmed previously explained that he was a "huge, huge Eminem fan," and that he actually recorded over his parent's wedding video in an attempt to keep ahold of the "My Name Is" video.