In a post shared on Twitter, Q-Tip asked for help from his followers in locating a woman he went to a Prince concert with in high school.
"There was a girl i went to HS with," Q-Tip wrote on Friday, June 16. "PAMELA SWEAT we went to the PRINCE concert in 9th grade. @ MSG Pam if you're out there id love to know u r well i think of u often."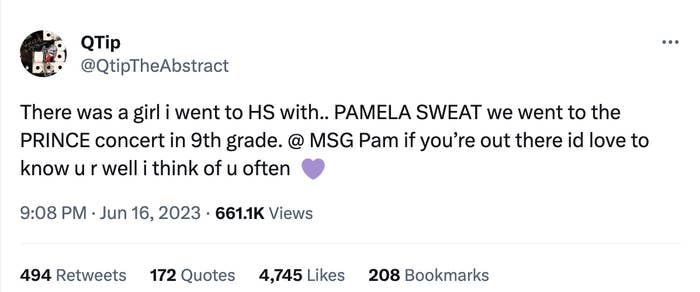 Not long after, fans helped him out in the comments. Someone shared an old photo of Sweat, to which Q-Tip replied, "Yesssss!" Not long after, Tip replied to a comment that identified Sweat in a more recent photo shared on her Instagram account. "Pam!" he replied.
Sweat hasn't publicly responded to Tip, but he shouldn't have any problems finding what she's up to now.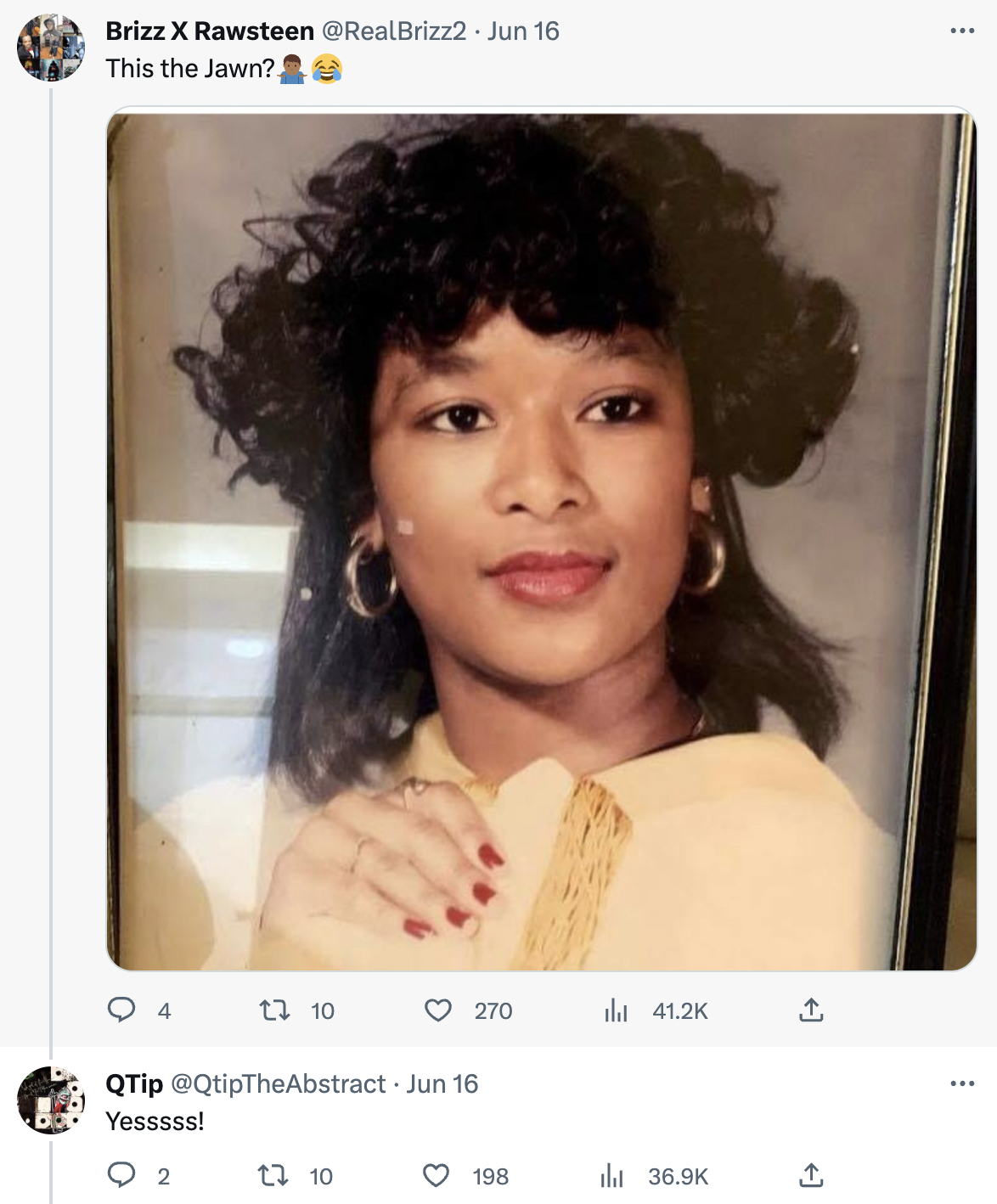 Q-Tip's missed connection post comes not long after Tyler, the Creator gave the legendary A Tribe Called Quest rapper his flowers. "I wouldn't exist without — come on, Q-Tip is truly the Yoda of the pocket I exist it," Tyler said on Rap Radar with Elliott Wilson and Brian "B. Dot" Miller. "You had Native Tongues and all this stuff, and you had, like Wu-Tang, and you had NWA, and then you had the intellectual [rap] that KRS-One was… so at that time, you're 18, you're finding the pocket that you're gonna live in. And Q-Tip and them — backpack dudes, fuckin' tie-dye shirts and stuff, wearin' beads and shit — it's really important."
As for what Q-Tip has been up to recently, he's been teasing an upcoming solo record, which will be his first since 2009's Kamaal the Abstract. Last month a fan asked him to "bring that album along too" when he announced new merch, and he replied, "Coming."