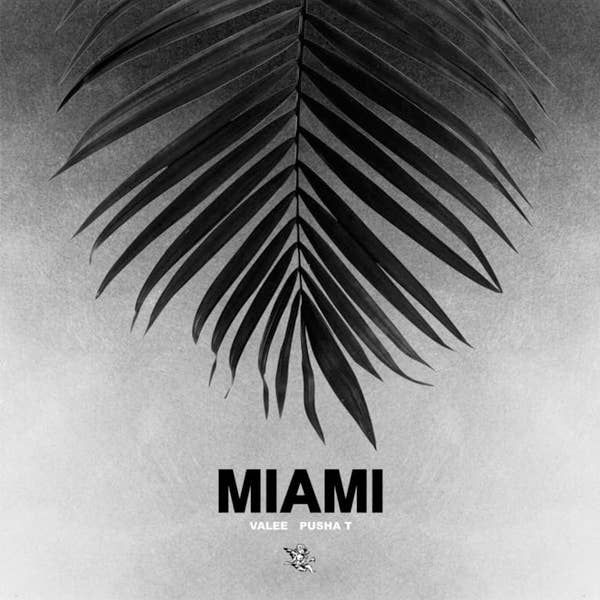 Right at the end of 2017, it was rumored that Chicago rapper Valee had signed to Kanye West's G.O.O.D. Music imprint. Speaking with the Fader at the time, he explained he was "doing some work with G.O.O.D." and that he was planning to give his album to them, but he didn't elaborate much further. Earlier this month, label president Pusha T finally confirmed the news and welcomed Valee to the G.O.O.D. Music family. 
After appearing on "Are U Live" from Chance the Rapper and Jeremih's Christmas mixtape, Valee has released his first proper single with G.O.O.D. "Miami" previously came out all the way back in 2016, but now Pusha T has seen fit to hop on the track to usher in the next big phase of Valee's career. Complete with Valee's signature hypnotic flow, "Miami" acts as a brilliant introduction to what he's all about. Pusha T even adopts the same approach, fitting in perfectly atop the minimal, mesmerizing production.
It's been confirmed by CyHi the Prynce that Kanye would be producing for "every artist on the label," so Valee clearly has another huge collaboration coming up next. It's not clear when we can expect a full project from the rapper, but he's definitely cooking up something for later this year.
Listen to Pusha T's remix of "Miami" below.