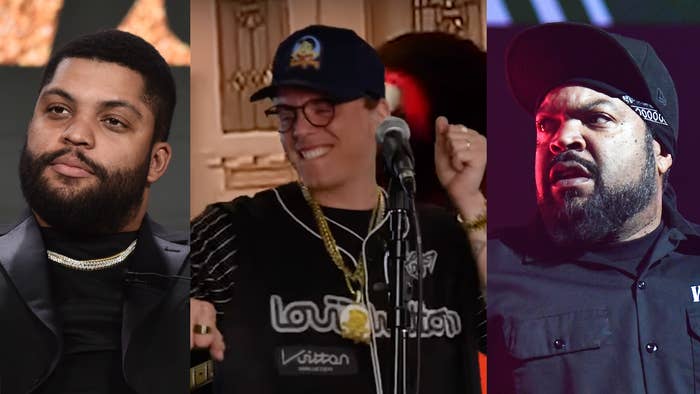 O'Shea Jackson Jr. has offered his thoughts on Logic covering his dad Ice Cube's classic track "It Was aGood Day."
On Monday, Logic shared a live performance cover of the 1992 song, which appeared on Cube's third album The Predator. He rapped the track word for word, and it attracted some attention on Twitter. 
Jackson Jr., who appeared to take issue not with Logic saying the n-word (like most on Twitter), but with him rapping a line about his mother, Kimberly Woodruff.
"I respect Logic. I think he can rap. And that's all I really need," he wrote upon reposting the clip. "But bruh… if [I] ever hear you sing about my mother again… it's gone be a misunderstanding lmaoooo."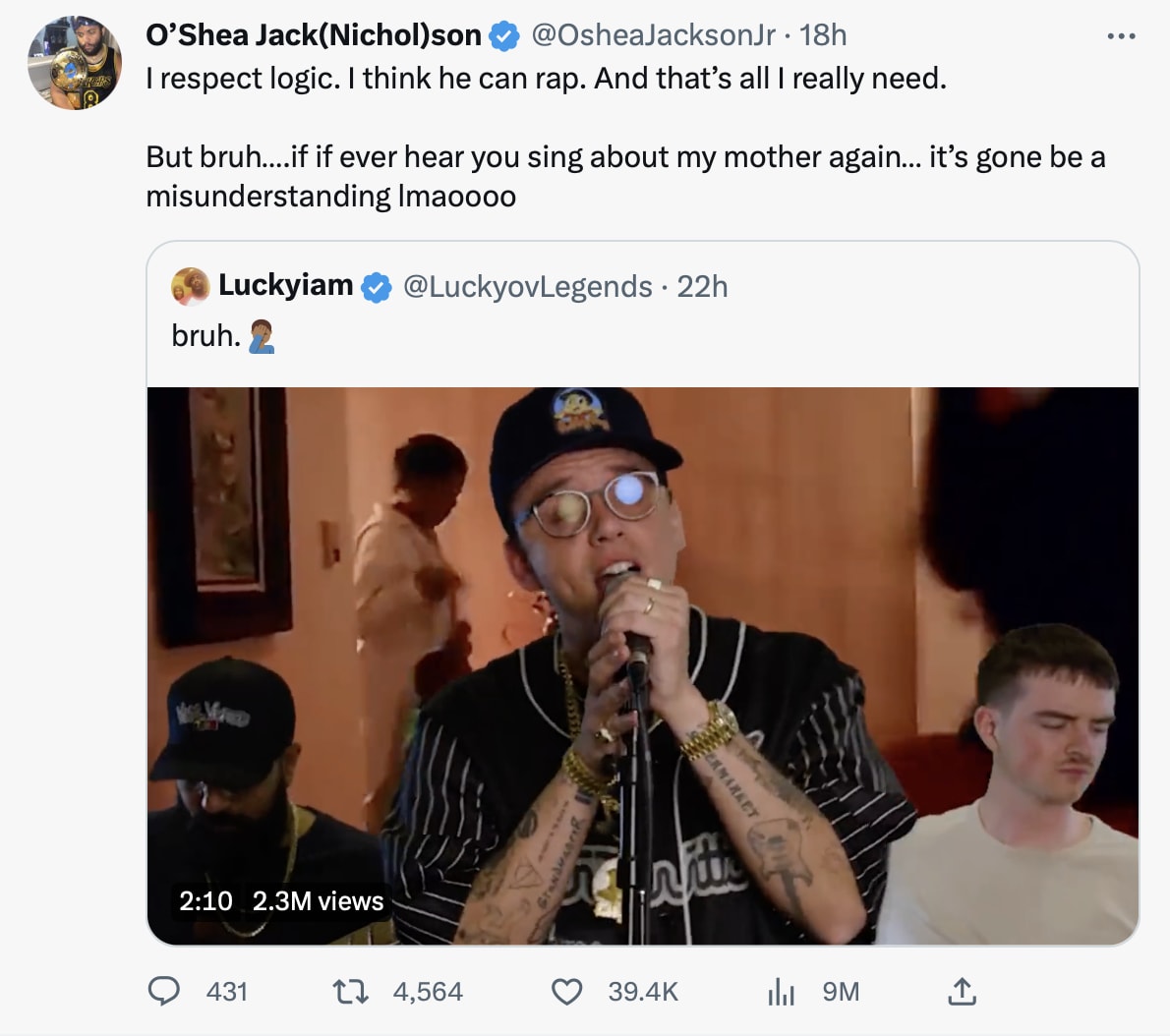 That's when someone tweeted at O'Shea to say they didn't know Kimberly was his mother. "Imagine having to be your pops hype man and doing that part," he added. "I'll wait… pretty awkward right… So now when either me or my brother [on] stage with him the line is 'I got a beep from HER' instead of my moms name." In another tweet, he added, "My father is so romantic smh."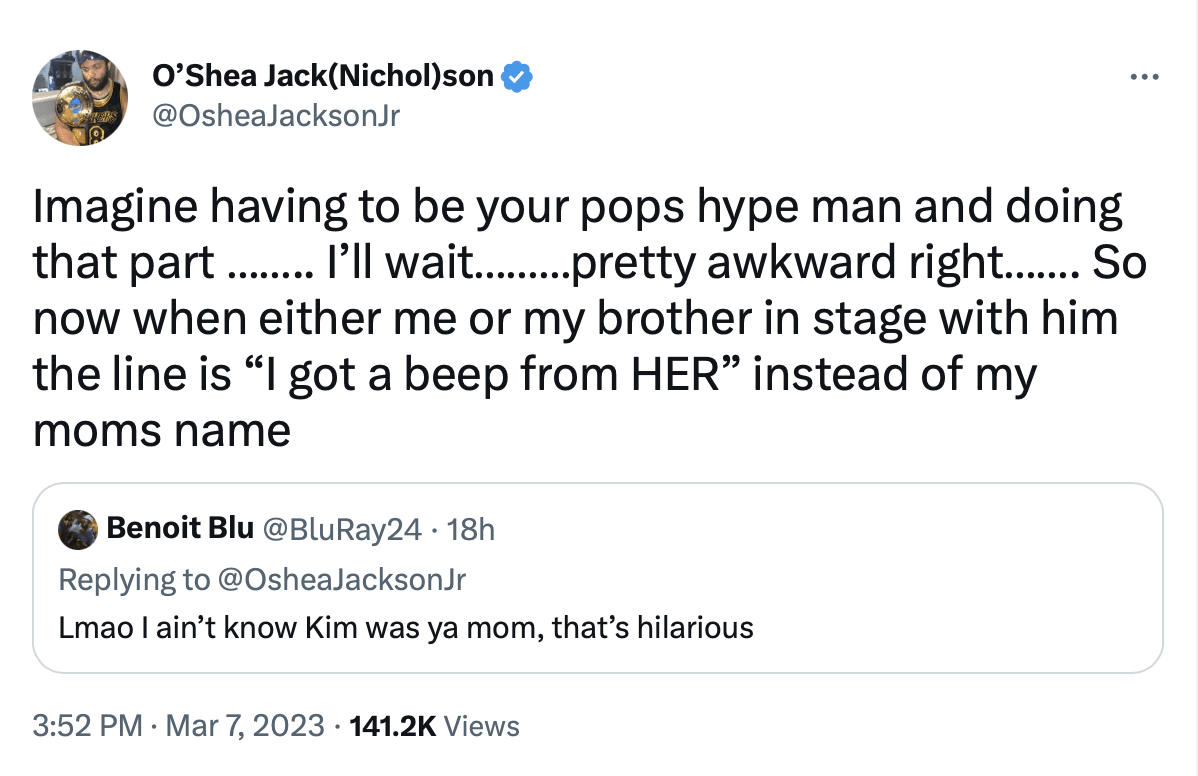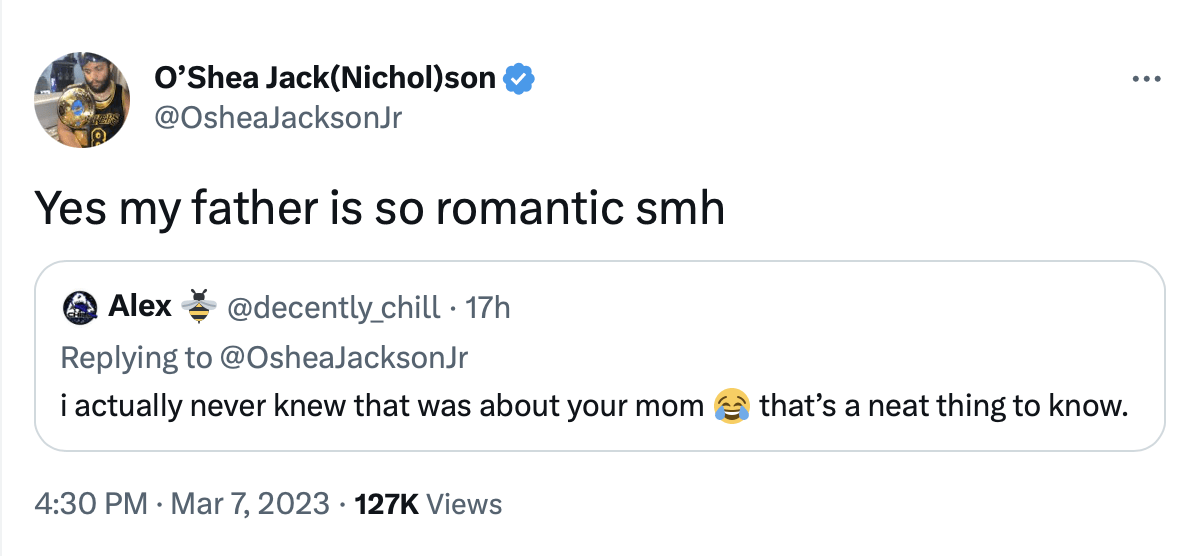 On the track, Cube raps about Kimberly, who he married the same year the album dropped. "I got a beep from Kim, and she can fuck all night," he raps on the track.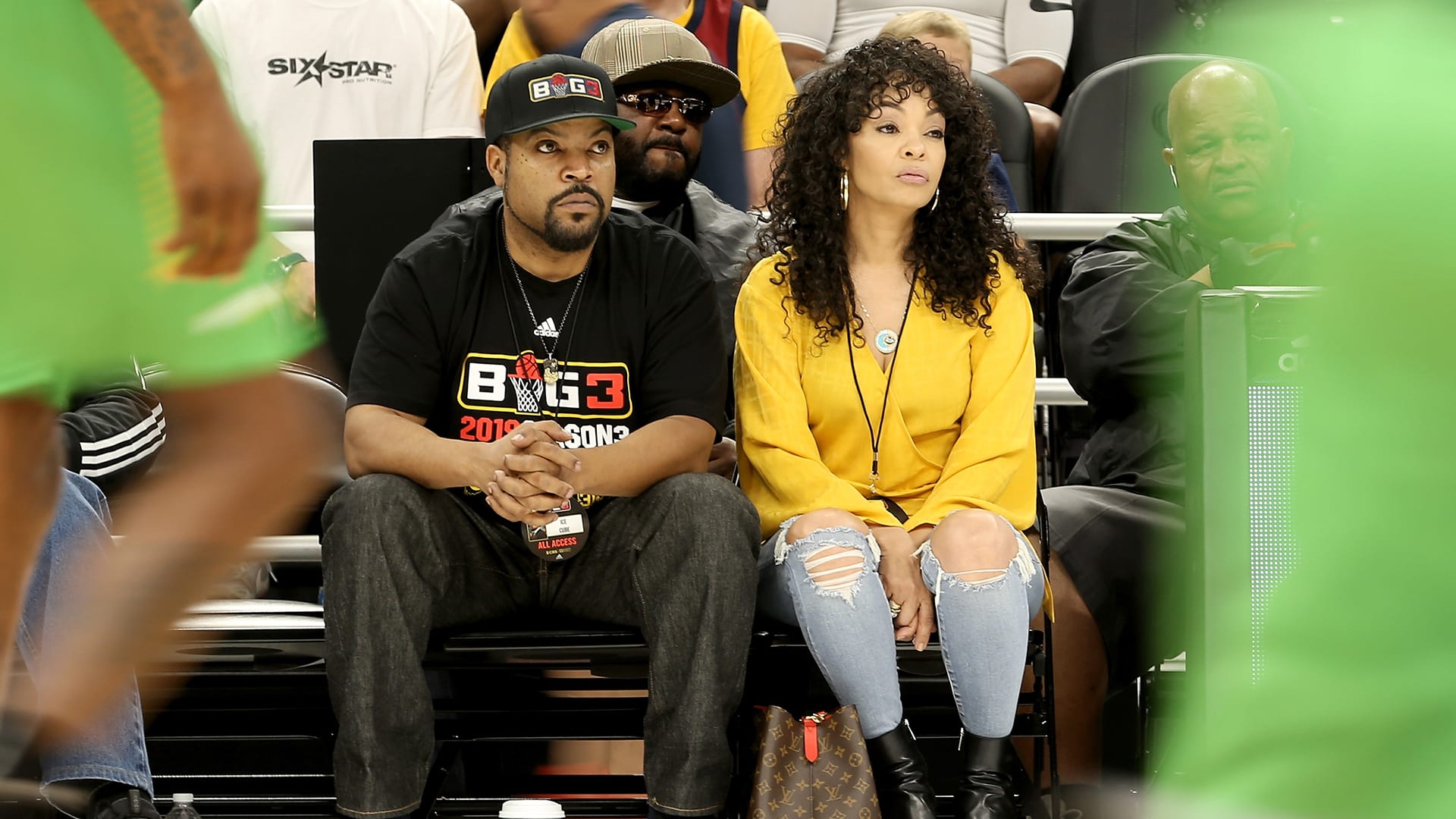 The couple have four kids together, and welcomed O'Shea Jr. in 1991. In a recent interview, the actor said he was proud of the "nepo baby" badge he's been labeled with. "I'm forever grateful for everything that my dad had to do to give me the opportunities that I have," he said on The Kelly Clarkson Show. "If I were to run away from that or shy away from in it in any way, in my eyes that's disrespectful to everything he had to go through. He didn't work as hard as he did for me to not accept and appreciate it."
Logic's live cover of "It Was a Good Day" comes not long after the release of his eighth studio album, College Park. The project features collaborations with Joey Badass, Bun B, Norah Jones, RZA, Redman, and Family Guy creator Seth MacFarlane, among others. Listen to the record in full below via Spotify.