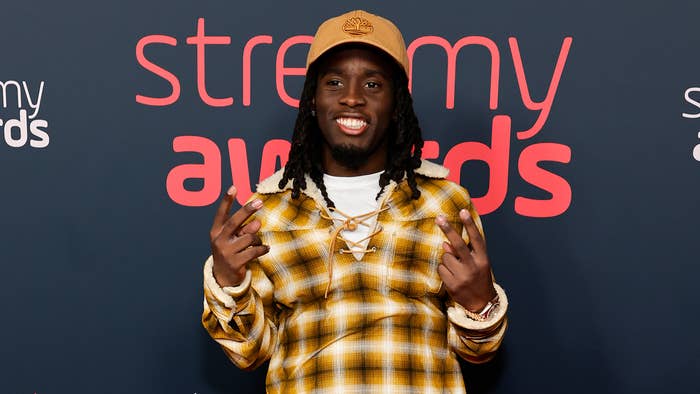 During a broadcast on Twitch, Kai Cenat revealed what Offset sent him after the rapper appeared on their recent 24-hour stream together.
As seen in the clip below, Cenat shared how excited he was when he saw Offset reflect on his time on Cenat's stream in a post shared on X, formerly Twitter. "I had the most fun in a very longtime this weekend," Offset shared. "When I seen this, bro, it made me happy," Cenat added, which prompted him to share the message Offset sent him.
"'Really thankful for the time and fun bro the whole gang, love them n****s like they my brothers,'" he said. "'Thank you bro I haven't had fun like this in life in a long time bro I needed that in my life, been so serious for so long n****s been going through shit with no fun, Thank you thank you.'"
The two seemed to have a blast during the 24-hour stream. At one point, Offset sparked up on stream and almost instantly fell off the chair before they both erupted into laughter.
Another memorable moment came when Offset encouraged Cenat to take a hit, which he agreed to so long as he only had to take one. "They talkin' about peer pressure," Offset laughed as he read the chat. "What if my Mom see this shit? She gonna beat my ass," Cenat added. "You gotta get that ass whoopin'," replied Offset.
Cenat sharing the heartfelt message from Offset comes not long after Offset dropped the self-directed video for his new song "Fan." The track is taken from his forthcoming second studio album Set It Off, which is scheduled to arrive Oct. 13.