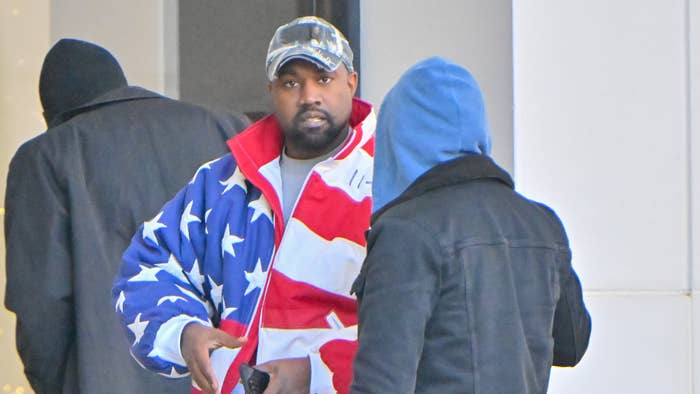 A woman has filed a lawsuit against filmmakers Coodie Simmons and Chike Ozah over her appearance in Netflix's Kanye West documentary Jeen-Yuhs.
Per TMZ, the filmmakers behind the documentary and the streaming service that distributed it are being sued by Cynthia Love, who made a brief appearance in the video for Ye's 2003 music video "Through the Wire." The filmmakers also directed the video for the track, and Love has alleged she was only paid $20 for her appearance in the clip. She added that she was in an "altered state and not capable of providing consent" at the time she agreed to dance inside a restaurant for the video.
Love claims that the clip reminded her of a part of her life that she would rather move past. She has been sober for almost 18 years, and when the clip showed up in the documentary, it allegedly exposed people she knows to her past issues with substance abuse. In court documents, Love also alleged that Simmons assumed she was dead, and contacted her son via text message instead of contacting her before the premiere of the documentary on Netflix last year.
Love is seeking $30,000 in damages from the filmmakers and Netflix, who reportedly paid Simmons and Ozah $30 million for the three-part documentary. Love added that the inclusion of the footage has caused her to suffer from emotional distress, and impacted her relationships with friends and family.