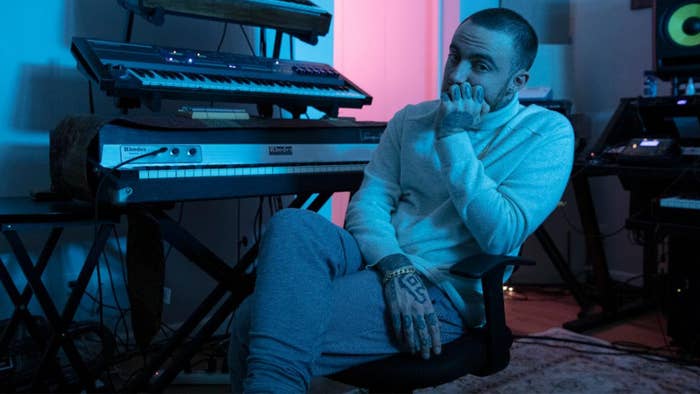 Two songs from the late Mac Miller have arrived on streaming for the Circles deluxe album.
The two bonus tracks, "Right" and "Floating," were first released on CD earlier this month. Filled with lush compositions and lively instrumentation, "Right" and "Floating" show how much Miller was willing to experiment with his music. A far-cry from his earlier, more rap-oriented releases, they offer a look into where he was headed before his untimely death in 2018.
The deluxe edition of Circles was due to hit streaming services on Friday (March 20), followed by a vinyl release on April 17, but the tracks have been made available now.
Earlier this month, Miller's close friend Thundercat paid tribute to the late rapper with a performance on Jimmy Kimmel Live! Not only did he play a portion of the Swimming track "What's the Use," but he also performed "Black Qualls" from his new album, It Is What It Is. Thundercat previousl told Zane Lowe that the title of the album is linked to Mac Miller. "I never missed the chance to tell the guy I loved him, and I'm thankful I did," he explained. 
You can listen to the two tracks above, or check them out via Spotify below.