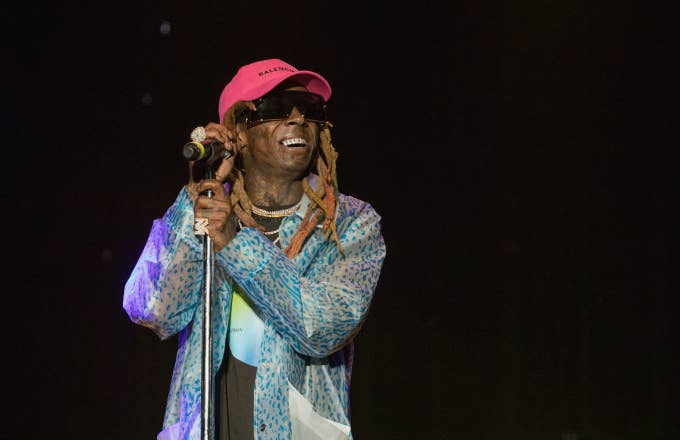 Lil Wayne has teamed up with TIDAL for his upcoming tour, aptly titled I Ain't Sh*t Without You. The rapper made the announcement Monday (Dec. 3) and teased the opportunity for fans to hear some unreleased music, perhaps indicating that the follow-up to Tha Carter V won't carry quite as much of a wait as that highly anticipated project did. 
"I wanna say I appreciate you and thank you," Wayne said in a video message. "I'm teaming up with TIDAL to show you just how much I appreciate you, so with that said I'm stoked to announce my motherfuckin' I Ain't Sh*t Without You Tour."
Without giving too much about the shows away, he teased, "It's going to be a real intimate setting, some different shit... It's gonna be intimate but I'm still gonna go crazy, you might get to hear some shit you never heard, some shit people may never hear."
The way the tour works means that fans will get to vote for their own city here, with the winners to be announced on Dec. 10. The four stops on the tour will be voted for by fans, and anyone unable to attend will be able to livestream said shows on TIDAL. "This year has been amazing and I'm so grateful for all the love Tha Carter V has gotten," said Lil Wayne upon announcing the tour. "There's no better way to wrap up 2018 than to spend it with the people who mean the most to me—my fans!"
Watch the announcement video above, and check out more details on how to get Weezy to your city here.