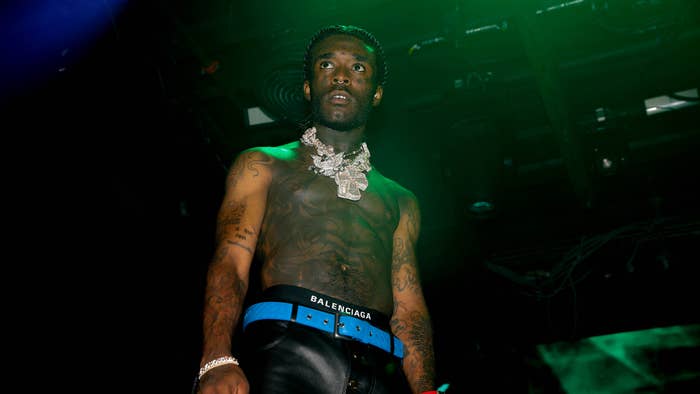 Lil Uzi Vert's iconic 2017 single "XO Tour Llif3" has been certified 11 times multi-platinum after garnering over 11 million copies in streaming equivalent sales.
The track has been named Uzi's first RIAA diamond certified track, which is an especially big achievement considering the song first premiered on their SoundCloud before getting an official release a month later. In a post shared on Instagram, Uzi celebrated the achievement. "One day, yeah, I'ma go diamond," they wrote alongside a screenshot showing the TM88-produced song's latest certification.
On their Instagram Stories, Uzi also shared a look at their new iced-out Roc-A-Fella chains. The rapper is currently signed to Roc Nation's management agency, and saw it fit to celebrate their diamond record with a tribute to the now-defunct record label. "Big boy Roc," Uzi added alongside the photos.
Uzi is the 12th rapper to ever go diamond with a solo single, joining a list that includes the likes of Drake, the artist formerly known as Kanye West, Travis Scott, Cardi B, Nicki Minaj, and Eminem, among others. Their latest achievement comes not long after they gifted their girlfriend JT with a Rolls-Royce Cullinan, which costs north of $350,000. Last year, the rapper rented out Nickelodeon Studios Park at the American Dream Mall in New Jersey for the City Girls member's birthday.
Check out the certifications for the track below via RIAA.