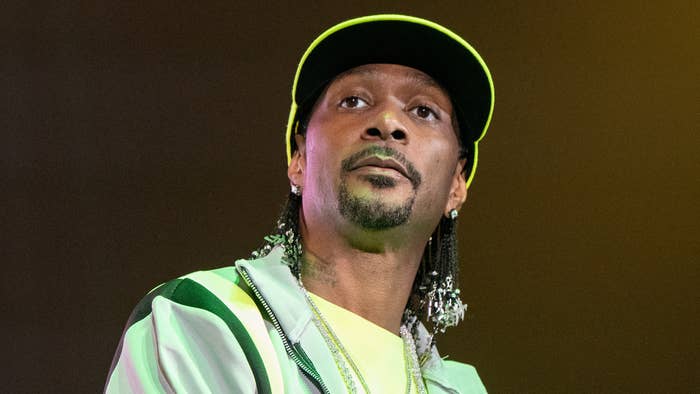 UPDATED 10/4, 10:19 a.m. ET: Krayzie Bone says he "fought for [his] life" for nine days after checking into the hospital.
In an update to Instagram on Tuesday, Krayzie shared a photo taken at the hospital and urged fans to "never take life for granted." He also thanked everyone for their support during the health scare, saying he "needed every last one" of their thoughts and prayers.
"Just fought for life literally for 9 days straight," Krayzie said. "And I only won the battle this time because I know Jehovah God was with me every step of the way fighting for me. Never take life for granted enjoy it while have you have it! Thank you all for your thoughts and prayers trust me I needed every last one of them."
See original story below.
Bone Thugs-N-HarmonyCAT rapper Krayzie Bone has reportedly been placed on a ventilator after checking himself into a Los Angeles hospital last week.
As reported by TMZ via AllHipHop, the 50-year-old rap icon checked himself into a hospital on Friday, Sept. 22 according to sources familiar with his situation. He was said to have been coughing up blood. Krayzie, who suffers from the inflammatory disease sarcoidosis, underwent a CAT scan which showed a leaking artery inside one of his lungs. Doctors performed not long after the discovery, and he has since been placed on a breathing machine following the procedure.
His bandmate Bizzy Bone confirmed the news in a post shared on his Instagram Stories over the weekend. "Pray 4 Kray," he wrote. He also shared a number of posts from others wishing him a speedy recovery. "Can't sleep. Sometimes you just gotta pray," he added in another post.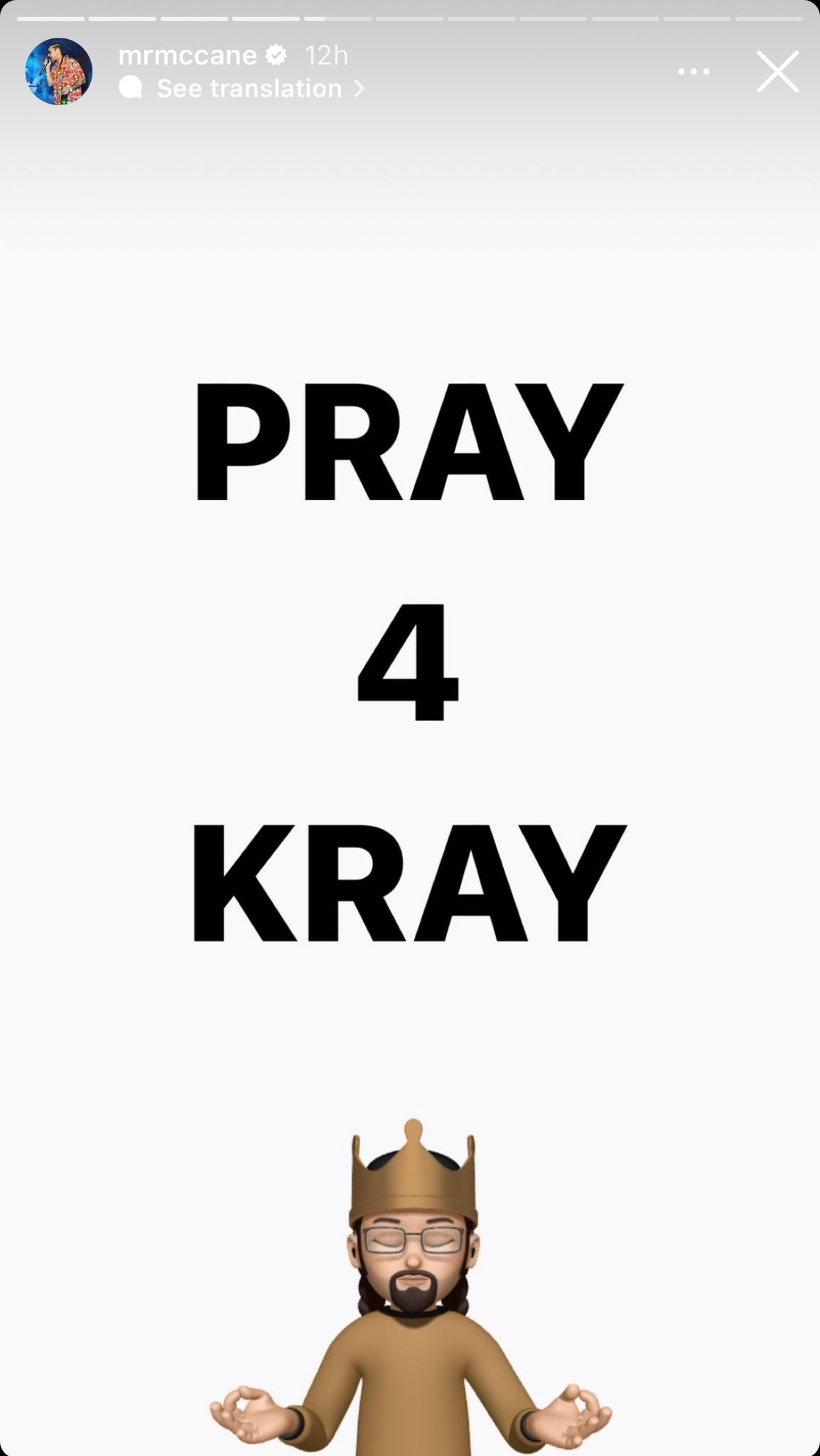 Andrew Barber of Fake Shore Drive offered up prayers for Krayzie Bone in a tweet posted on Sunday, Sept. 24. LeBron James retweeted the post and wrote, "🙏🏾🙏🏾🙏🏾🙏🏾🙏🏾🙏🏾🙏🏾🙏🏾🙏🏾🙏🏾 to Krayzie man!!!!"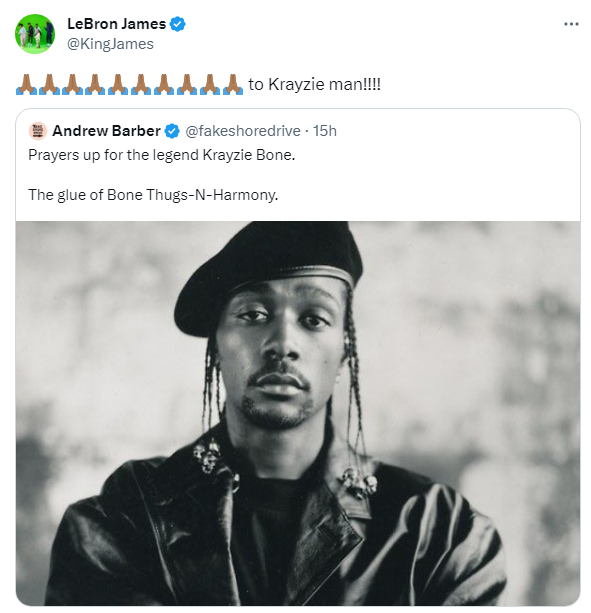 Three 6 Mafia members Juicy J and DJ Paul also shared prayers on social media. "Prayers up for Krayzie Bone," wrote Juicy J. "Please Pray For My Brother Kray‼️‼️‼️" added DJ Paul alongside a photo of them together. "We was just in the lab Wednesday recording, having fun and drinking his new IPA. This is unbelievable." The group previously beefed with Bone Thugs in the '90s, although they later downplayed their issues and suggested it was just theatrics. The groups also participated in a Verzuz event in 2021, which had an altercation at one point.
According to sources, Krayzie quit smoking just a few months ago.