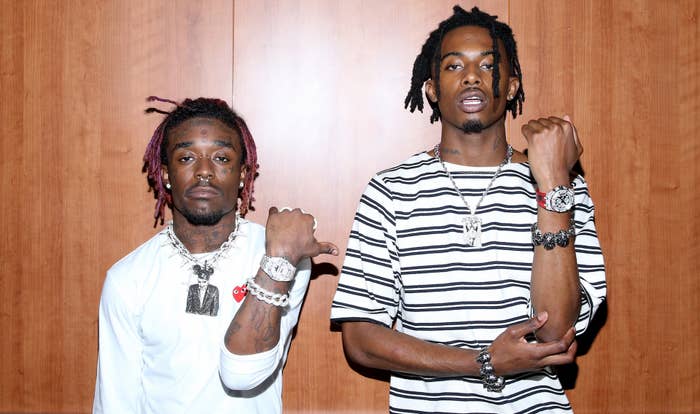 Playboi Carti finally returned on Thursday with "@ MEH," his first official solo release in two years.
Shortly after sharing the track, his frequent collaborator Lil Uzi Vert posted an edited version of the cover art alongside the caption, "Just Meh."
Almost immediately, the unclear tweet sparked speculation among fans. Within minutes of Uzi posting, Carti teased his fans with a mysterious tweet. "Monday," he wrote, without revealing what exactly to expect.
Uzi caught wind of the tweet, directly addressing Carti.
"So u dropping Monday bet it," he wrote, followed by a tweet identical to Carti's "Monday" tease.
Uzi and Carti aren't strangers to confusing fans on social media, but their latest interaction seems especially hard to read. Fans have speculated that this means a new collaboration between the two is on the way, possibly an "@ MEH" remix, while others have read Uzi's comments as a diss.
It's worth highlighting that a tweet from last month started to circulate in light of Uzi's comments on Thursday. "Soon as HE drop imma drop again," Uzi wrote on March 19.
It's difficult to parse what is going on between the two rappers, but it's clear fans are eager to find out.