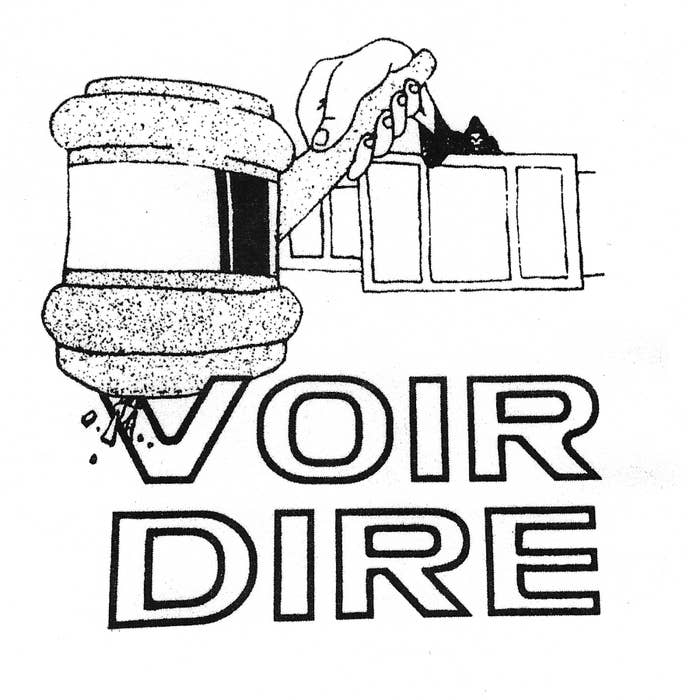 Ahead of their joint show at London's Jazz Cafe on Friday, Earl Sweatshirt and producer The Alchemist have dropped their long-awaited album Voir Dire.
The frequent collaborators, who once hinted that they put out a secret album under a fake name on YouTube, have hinted at a full-length effort for quite some time. This week they confirmed it when they teased a snippet of one song, followed it up with a tracklist and a music video for "Sentry," and did an event in London named after the album.
The visual wasn't even officially released on YouTube, but that didn't stop "Sentry" from circulating on Twitter after it appeared on a website promoting the project.
The album isn't available on the standard streaming platforms. A press release characterizes it as "a digital collectible that fans can listen to exclusively through Gala Music with the exception of the album track 'Sentry.'"
The Voir Dire show in London will follow the conclusion of Earl Sweatshirt's tour celebrating the 10th anniversary of his landmark album Doris. The Jazz Cafe's website teases that it's set to be a "once in a lifetime party" featuring a "finely curated lineup of local heroes and global giants." Attendees have been told to "expect the unexpected."
In 2021, Vince Staples suggested that he almost made a full-length album collaboration with The Alchemist and Earl, although the project never came to fruition. "Alchemist had hit me and was like, 'I want this project. Me, you, and Earl. I only need three weeks,'" Staples told host Ebro Darden. "I'm like, 'All right, I'll do it.' So we go over there, and they get high. So I'm the only one over the rapping and I don't smoke, so it didn't really blend. I was getting headaches. So next thing I know I got 30 verses on 30 beats…I thought we was collaborating!"
Alchemist later clarified that he's got "mad songs" of Staples and Earl ready to go.
Listen to the new song "Sentry" featuring MIKE on Spotify and Apple Music, and hear the Voir Dire album exclusively at Gala Music.