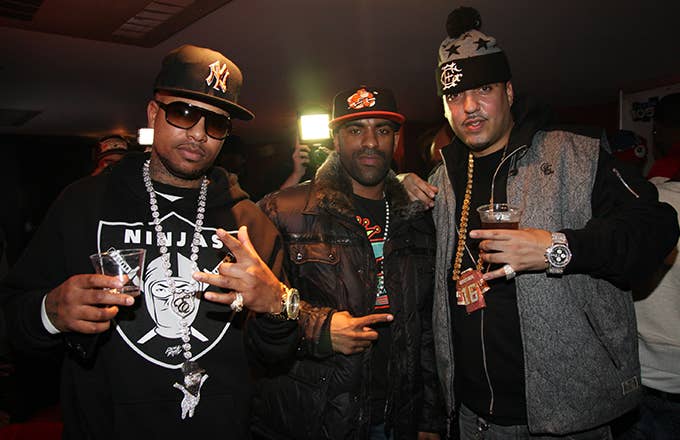 It's been quite a while since we've heard new material from Queens DJ and producer DJ Clue, although it would seem that he's about ready to change that with the release of "Fuck a Real N***a." Not only is the track his first new single since "Rich Friday" all the way back in 2013, it also a Chinx verse recorded posthumously, plus contributions from Chris Echols, Lil Wayne, and Plies.
Produced by Clue and Sorry Jaynari, "Fuck a Real N***a" sees the crew coming together to boast about how anyone who sleeps with them will see their lives improved tenfold, with Tunechi shining in particular on the last verse. Plies, however, takes the concept of the song to a whole other level, describing his desires a little too in detail. It wouldn't be a verse from Plies without a couple of lines to get listeners laughing, though.
No word on if the song is taken from a forthcoming project of sorts, but considering Clue's last mixtape arrived in 2015 with Banned From CD 2015 Part One, it looks as if he's gearing up to release a follow-up if "Fuck a Real N***a" is anything to go by. It's also unclear how old Chinx's verse is, as he was fatally shot during a drive-by shooting in Jamaica, Queens in 2015. "Fuck a Real N***a" is Chinx's first posthumous appearance since 2016.
Meanwhile, Juelz Santana has joined in on the hype for Lil Wayne's forthcoming album Tha Carter V.
While he could just be supporting his friend, Lil Wayne teased earlier this year that he was working with Juelz on the I Can't Feel My Face mixtape, so it's likely that he's involved with Carter V, too.