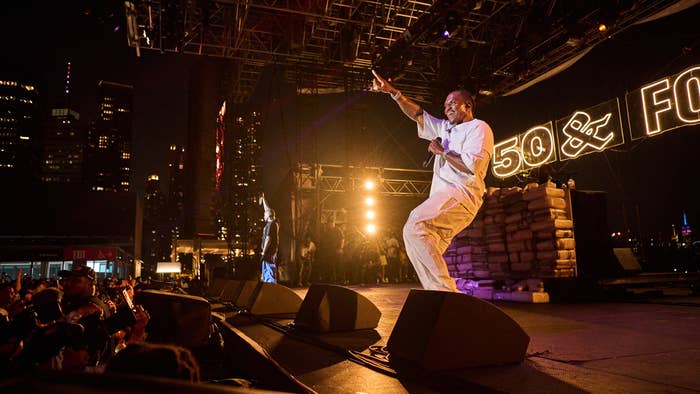 At Amazon Music's 50 & Forever show to celebrate the 50th anniversary of hip-hop, Clipse reunited, performing in front of a huge stack of cocaine bricks.
Pusha T and No Malice were part of the Rooftop at Pier 17 show, which was live-streamed on Twitch, and among the many highlights of the show was a performance of the Neptunes-produced "Mr. Me Too." Considering the two rapper's penchant for rapping about the white stuff, especially Pusha T, the stage decoration couldn't have been more appropriate.
Push himself has been known to stack fake cocaine bricks on stage as part of his performances in the past, but this is on another level considering it was part of the 50th celebration of hip-hop. Other performers at the string of Pier 17 shows included Wale and Rick Ross.
Check out more photos from the performance below.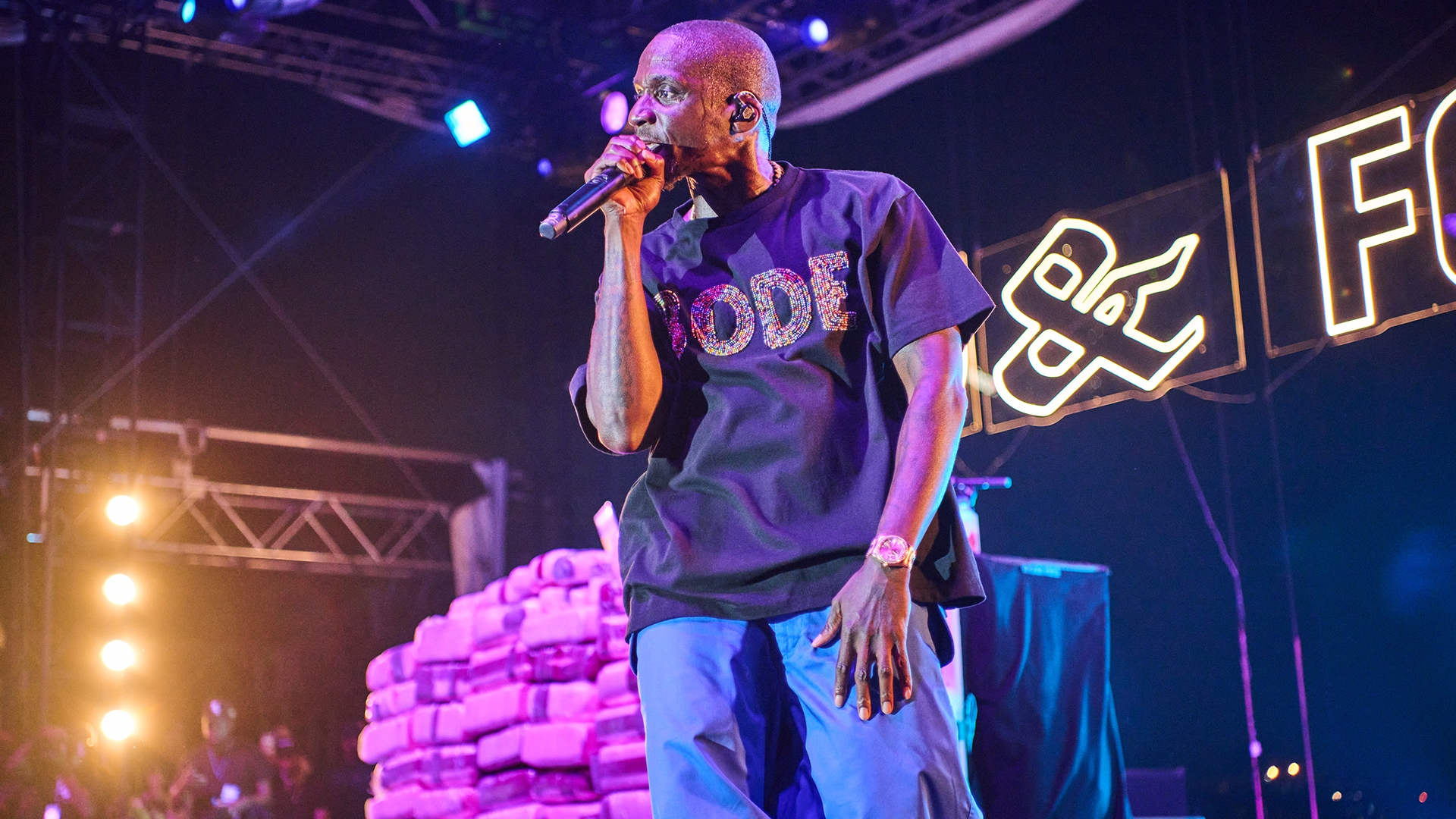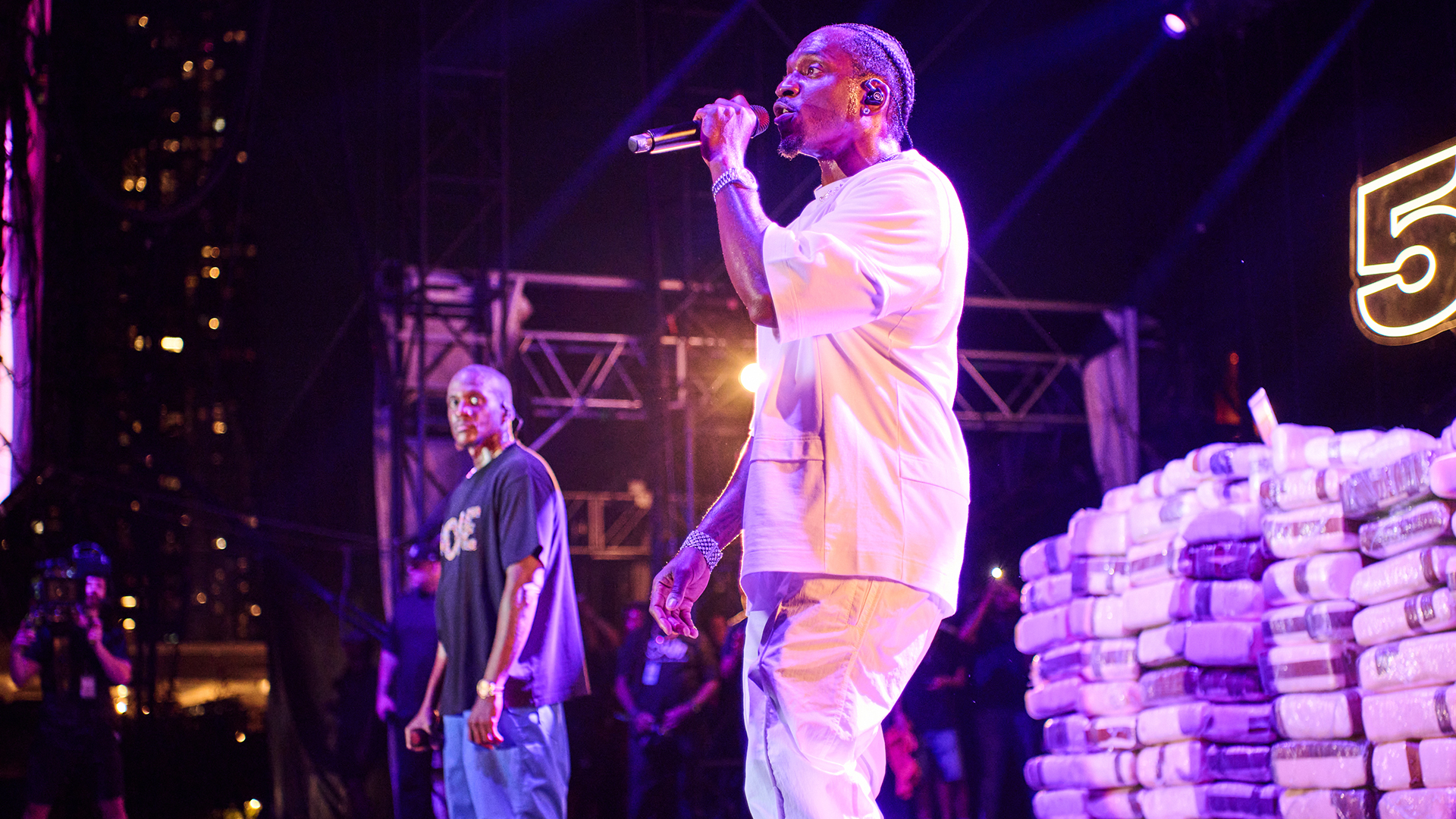 The performance comes as fans are eagerly awaiting Pusha's response to Drake's verse on the Travis Scott track "Meltdown."
On the song, Drizzy took aim at Pusha T once again, despite taking a loss in his infamous 2018 beef with the rapper. "Man, fuck all that spinning the narrative shit/I melt down the chains that I bought from your boss, give a fuck about all of that heritage shit," Drake raps in the song. "Since V not around the members done hung up the Louis, they not even wearing that shit/Don't come to the boy 'bout repairing some shit/Don't come to the boy about sparing some shit."
Drizzy appeared to be referencing jewelry he bought at an auction that once belonged to Pharrell. King Push and P have a longstanding relationship, hence the "boss" line, while the "V" is a reference to the late Virgil Abloh. The designer previously serves as the artistic director of Louis Vuitton's menswear collection and Pharrell was named the Men's Creative Director at LB earlier this year.
Pusha T has a Gangsta Grillz mixtape due to arrive at some point this year, so it's safe to assume this won't be the last we hear of the beef.