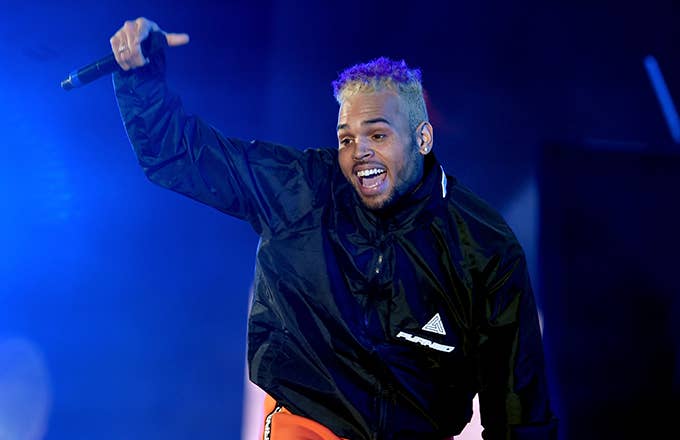 On Thursday (Dec. 27), it was reported that Chris Brown was facing two charges over his pet monkey Fiji, but now TMZ is reporting that the singer is claiming innocence by saying the monkey isn't even his.
The L.A. City Attorney is charging Chris Brown with two counts of having a restricted species without a permit, alleging that he kept the capuchin monkey in his home back in 2017. A video of Brown's daughter Royalty playing with the monkey last year was used as evidence, but Brown himself says the video was not taken in his home and that he's not the real owner.
TMZ reports that authorities aren't buying his excuse, as Brown said the real owner was a relative of his. Brown alleged that an unnamed relative of his was in town that week with the monkey Fiji, bringing the capuchin to his home so that Royalty could play with her. Fiji is in protective custody right now, and it's unclear when she will be released. The two charges carry a maximum six-month jail sentence, but he's reportedly already surrender the pet.
Authorities seized the pet after they got a search warrant to raid his home, making his excuse even more flimsy unless his relative brought Fiji to his home once again during the same time of year. Brown has faced a number of legal issues this year, with a woman alleging that his friend raped her at his house back in 2017.