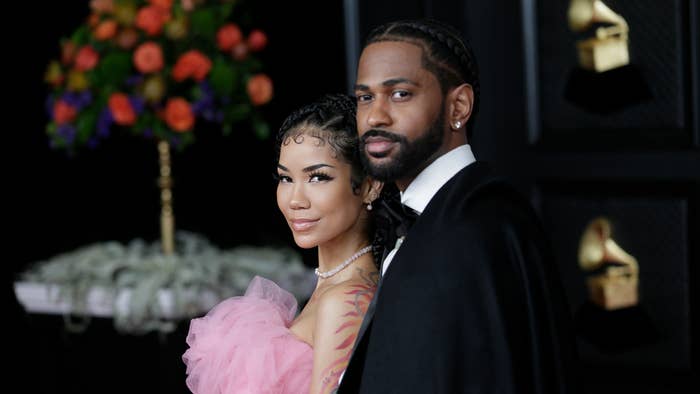 During the Los Angeles Rams and San Francisco 49ers game on Sunday, the Jumbotron mistook Big Sean and Jhené Aiko for Sarah Michelle Gellar and Freddie Prinze Jr.
The Los Angeles team's screen highlighted some of the celebrities in attendance that night, and whoever was in control made a big error when they put the camera on Sean and Aiko. Underneath both of them, the Jumbotron read "Sarah Michelle Gellar" (a.k.a. Big Sean) and "Freddie Prinze Jr." (a.k.a. Jhené).
While the two haven't directly addressed the blunder on social media, Sean did share a picture of his very confused face on via his Instagram Stories.
Sarah Michelle Gellar did chime in, getting a good laugh out of the situation.
"@bigsean do you get mistaken for me as often as I get mistaken for you?" she joked in a IG post that compared her and her husband to their Jumbotron imposters. To make matters more confusing, she showed in the post's second slide that she attended the game with a friend, and Freddie wasn't even there.
It's still unclear how the mishap occurred. Following the Rams' victory on Sunday, L.A. will face off against the Cincinnati Bengals at the Super Bowl on Feb. 13, 2022.