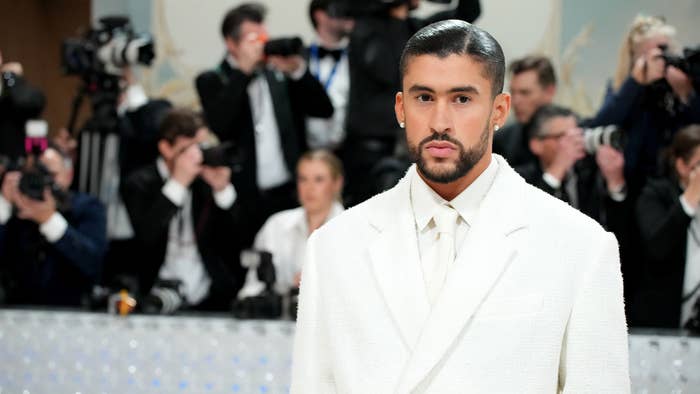 Bad Bunny sent temperatures rising after he shared a steamy shower selfie on his Instagram Stories over the weekend.
The photo showed off his chiseled torso and probably only just skirted Instagram's community guidelines regarding nudity, too. While it's not Bad Bunny's first time sharing racy photos on Instagram, it might be his most explicit.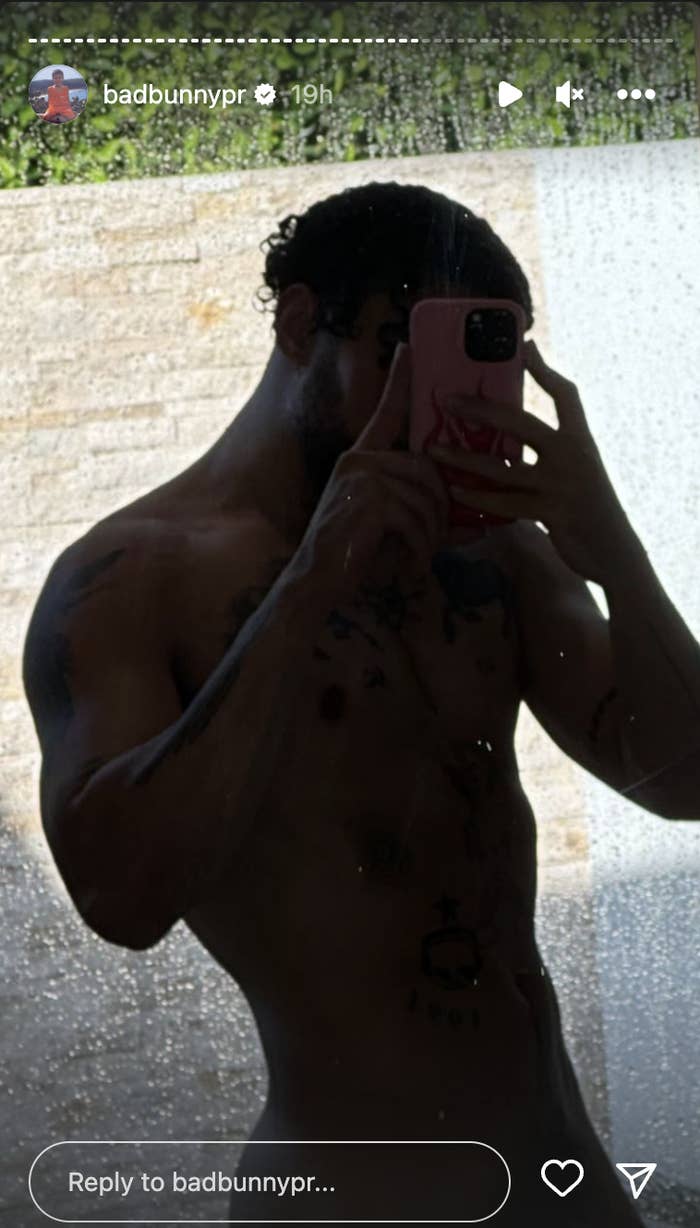 Reactions online ranged from mild shock to intense thirst, with some even going through the effort to edit the photo so they could see even more of the Puerto Rican superstar. Others seemingly wanted to call the horny police on some of those reacting.
Bad Bunny also posted a photo showing off some margaritas made using Kendall Jenner's 818 tequila brand. The two are rumored to be in a relationship and have been spotted in public together multiple times, although they haven't confirmed anything. They were recently spotted getting cozy together at a Drake show in Los Angeles.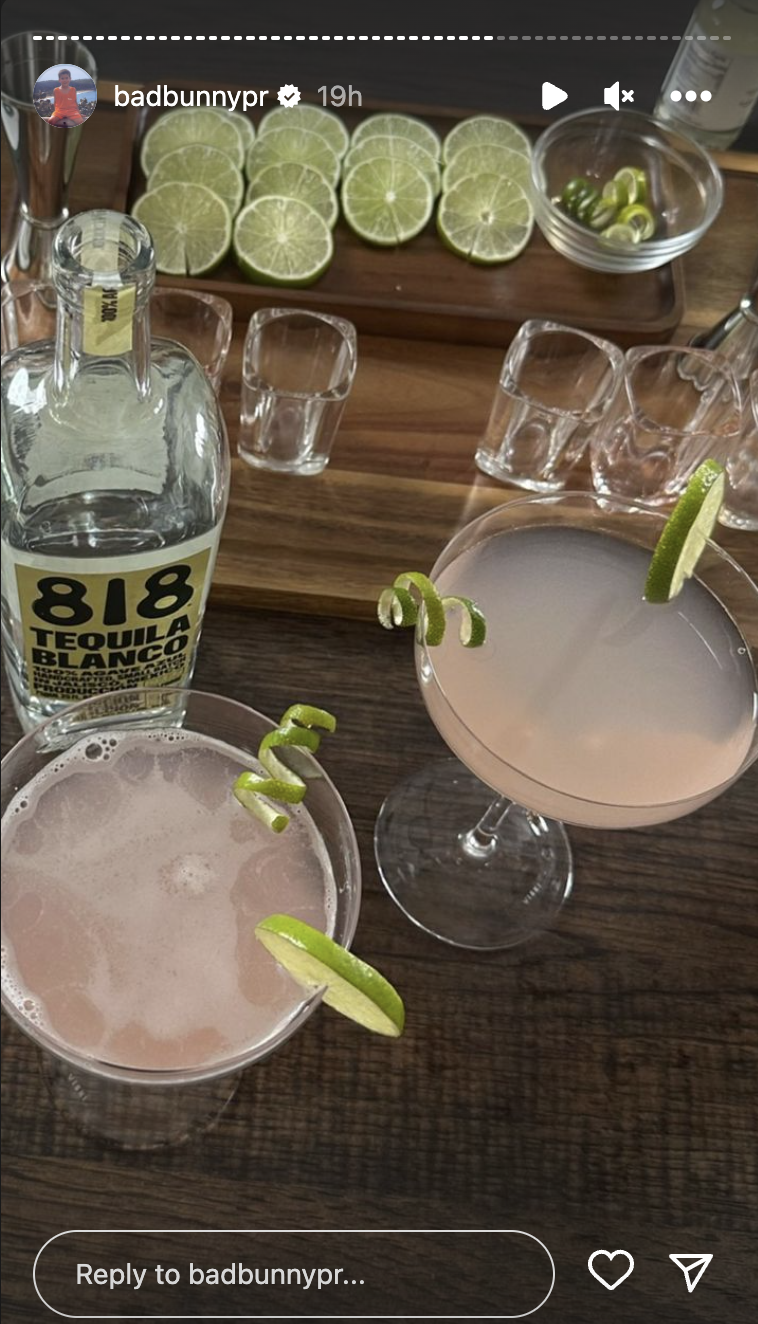 There was also a video he shared, as seen below, in which the two appeared to be on a hike. A woman can be heard in the clip calling a chipmunk they saw "the cutest thing ever," and it sounds a lot like Jenner. "Mami, be careful," Bad Bunny tells her in the video. "The mosquitoes."
There were also some more safe-for-work photos, including one of him enjoying a meal next to a lake and playing baseball topless.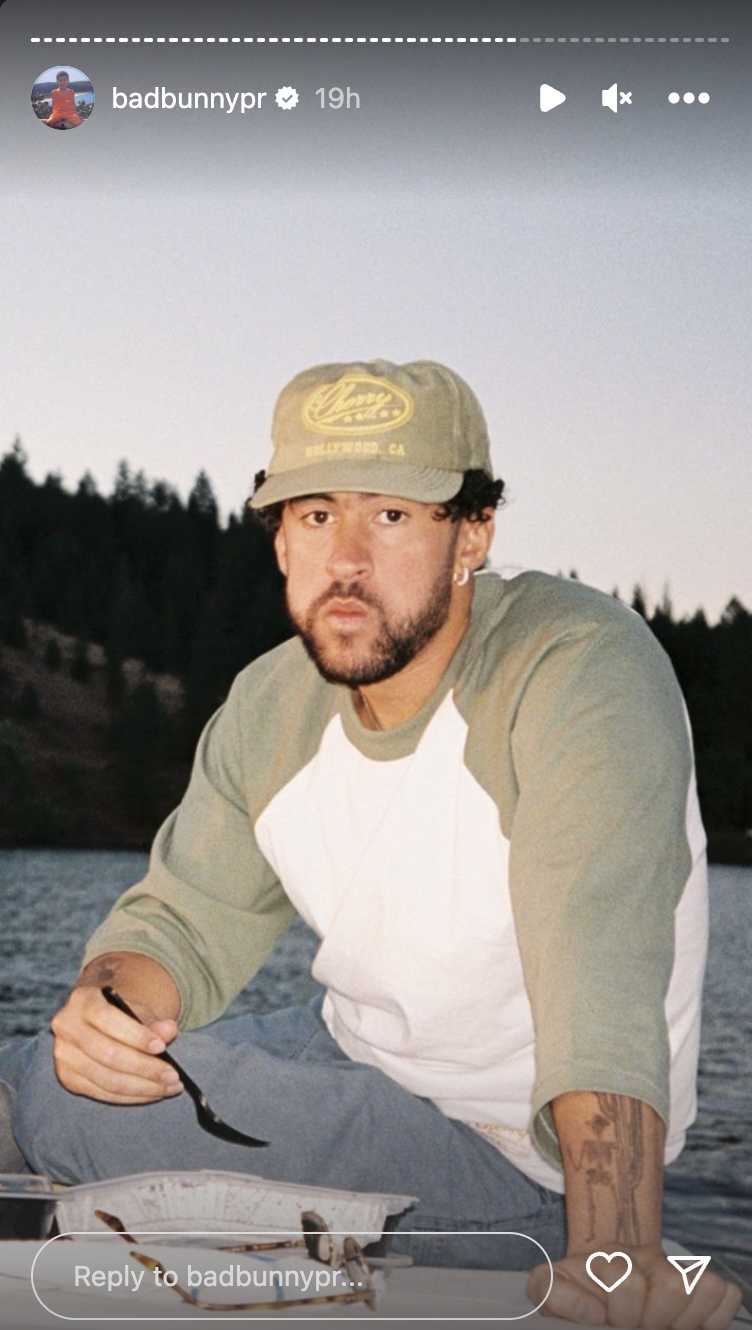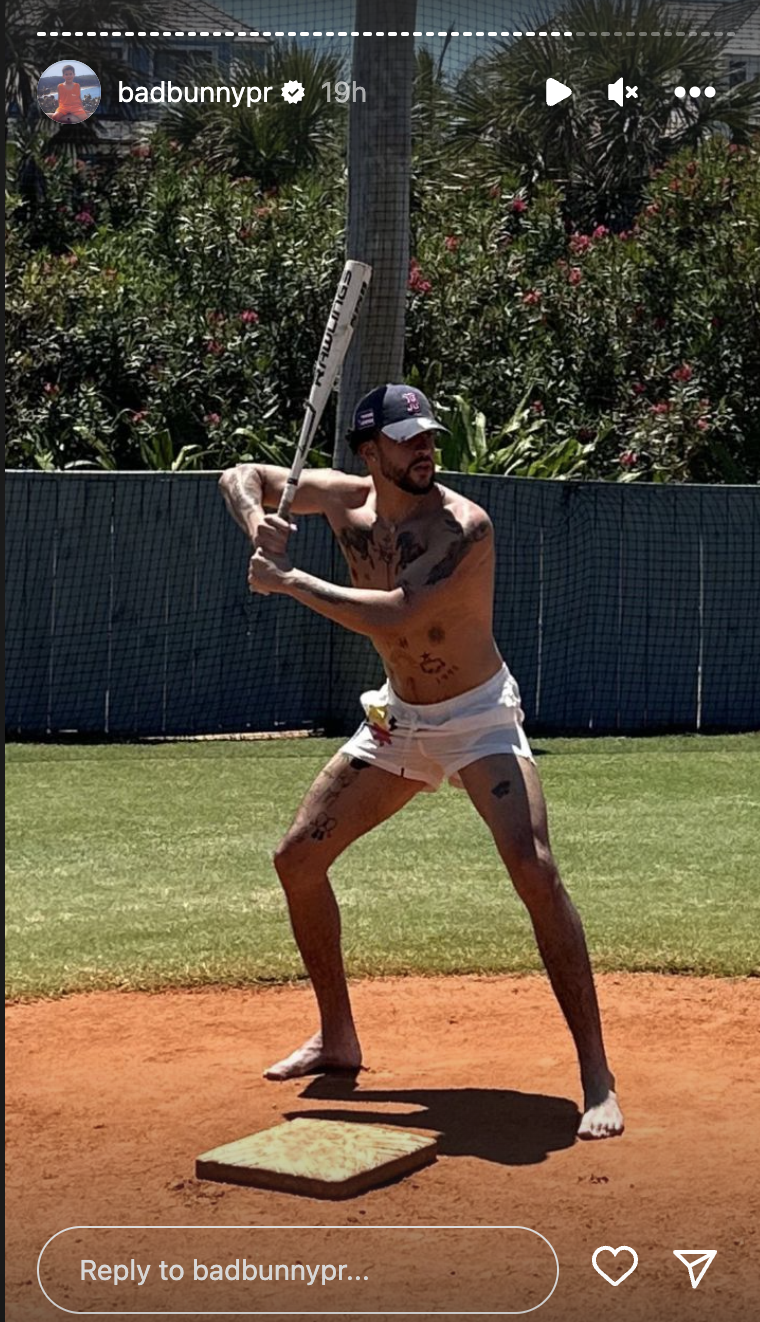 Elsewhere in the world of Bad Bunny, Spotify debuted the third episode of its Billions Club series, which celebrates artists who have surpassed one billion streams on the platform. The artist has had 12 tracks hit the milestone so far.
"The feeling of having 1 billion streams for this song right now is the same emotion I felt when I got 5,000 plays for the first time," he said. "For me, it's just as big knowing that there are people who want to listen and want to enjoy what you make." Check out the full episode below..