The Artists Redefining Emo
The current wave of emo is the most diverse the scene and genre has ever seen.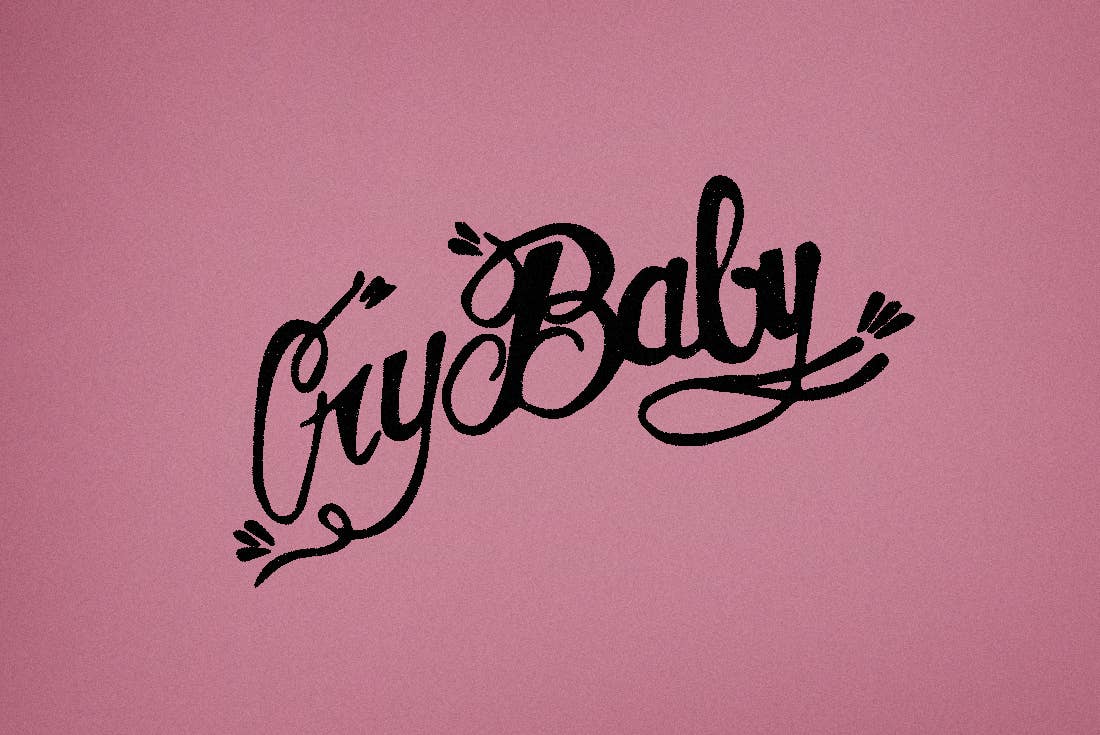 Complex Original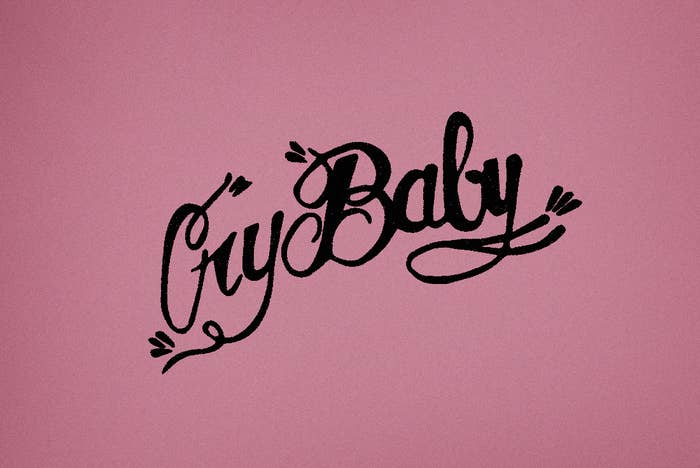 The evolution of emo, from scruffy flannel shirts and Mineral to commercial success with the likes of My Chemical Romance, has always been difficult to grasp. With three distinct waves already in the past, the current fourth wave of the genre is more diverse than ever before. The gatekeepers of "real emo" have been lamenting stylistic shifts ever since emo entered the mainstream lexicon. Just as we're seeing with old school hip-hop heads criticizing the new wave of rappers, some of it can be attributed to the fear of losing something they were once able to claim as their own.
Originally evolving from a Midwestern and Pacific Northwestern sound built on the foundation of hardcore from the late '80s, emo shifted as bands like Promise Ring and Sunny Day Real Estate pioneered a more focused, emotional sound, challenging the masculine bravado of rock music of the '80s. Not long after, in the late '90s and early '00s, emo found its pop moment with acts like Saves the Day and Jimmy Eat World. Each of the movements had distinct and easily identifiable traits, but this new wave of emo is harder to define.
The last five to ten years have seen emo influenced artists from more varied backgrounds, offering fresh perspectives and experimental approaches that haven't been seen since the initial flourish of indie acts singing about their feelings. Arguably the biggest emo icon of the past few years is Lil Peep, a rapper and singer far removed from the grainy aesthetic of the '90s, but very much informed by its lasting impact. More than anyone else, he's personified the shift in ownership.
More queer artists and artists of color have been making emo than ever before, and as the bands that birthed the genre grow old, young artists who were raised on their music have remolded it in their own image. As a result, emo is in great shape in 2018. Here are some of the artists making sure of that.
Lontalius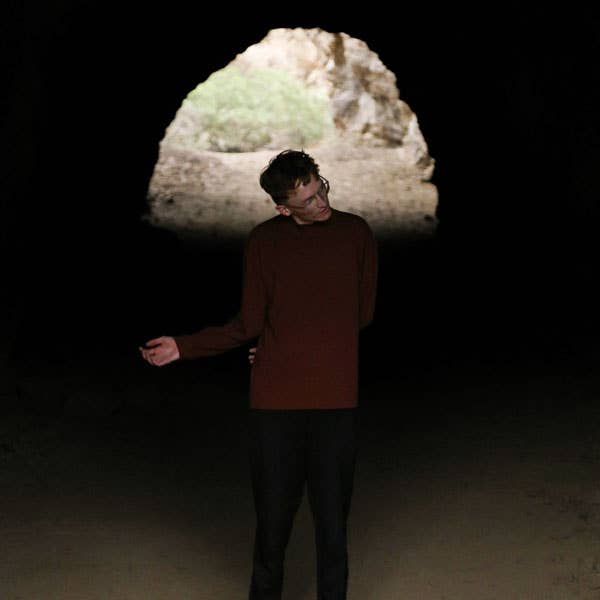 Emo has historically not offered much in the way of perspectives beyond those of straight white dudes, often from Middle America. But New Zealand's Lontalius is shifting that, bringing a queerness to emo that's both fresh and exciting to those that don't identify with the legions of guys singing about their girl problems. Honesty is deeply rooted in emo, but Lontalius takes it to somewhere the genre hasn't really seen, even though, as he admits, he found his love of emotional music through the likes of Coldplay, Wilco, and The National. "The thing that's so attractive about emo, to me, is hearing someone pour their heart out into a song, then going to the show and yelling the lyrics with your friends," he tells us. "The communal experience is really powerful."



I grew up idolizing straight white men and mostly surrounded myself with them. I really regret that. Being super clear about my sexuality in my music gave me a chance to step away from that world.
Emotional music brings people who feel alone together, and Lontalius is making it easier for more people to feel included in the conversation. In his music, Lontalius is very open about his sexuality. "The first times I sang about boys felt really liberating," he explains. "I grew up idolizing straight white men and mostly surrounded myself with them. I really regret that. Being super clear about my sexuality in my music gave me a chance to step away from that world I'd put myself in. I can only hope that that honesty gets through to people. I was pretty into Baths when I was 15-16 years old and it meant everything to me when I realized he was singing about boys."
As for the diversity within emo these days, he reiterates that it's the best change possible, allowing more people to connect with it than ever before. "Representation is so important, if you're into emo music but everyone you see making it is a straight white dude, what's the point?"
Princess Nokia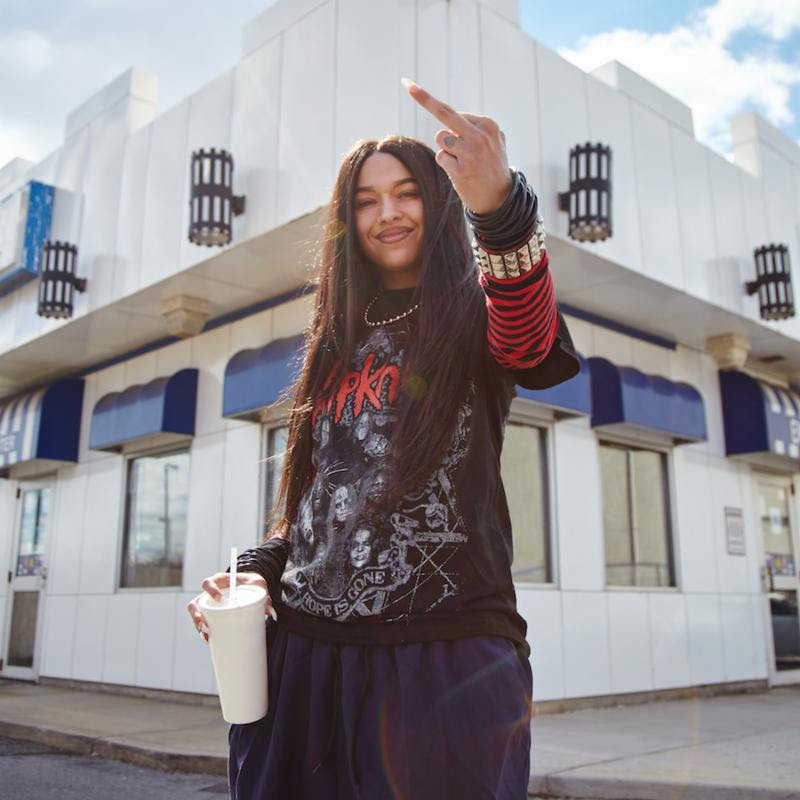 In an interview with DAZED earlier this year, New York rapper Princess Nokia wanted to make it known just how ready she was to get involved with the emo resurgence. "I'm really excited to be about the emo resurgence that is coming from a genuine place and not just in the way that people are borrowing the word," she explained at the time. "I'm not one of those people who is saying, 'It's our thing and y'all don't know about that.' But if there is going to be a resurgence, I want to be 100 percent behind it because if there's anyone who knows emo music, it's me." Just a handful of months later, she put her money where her mouth is with A Girl Cried Red.
Filled to the brim with nostalgia for the third wave of emo, A Girl Cried Red sounds as if it could result in Princess Nokia opening for Paramore without raising eyebrows. Her melodies and aesthetic are so on-point that it's surprising when the mixtape actually includes a few fresher, more modern production techniques. Trap-inflected beats come and go, but at the forefront of Nokia's full embrace is her ear for melody. Just like the best emo bands ten to fifteen years ago, she knows how to write a hook about feelings. Fortunately for her listeners, she's offering a perspective that's wholly original even when the project leans heavily on nostalgia for a bygone era.
Lil West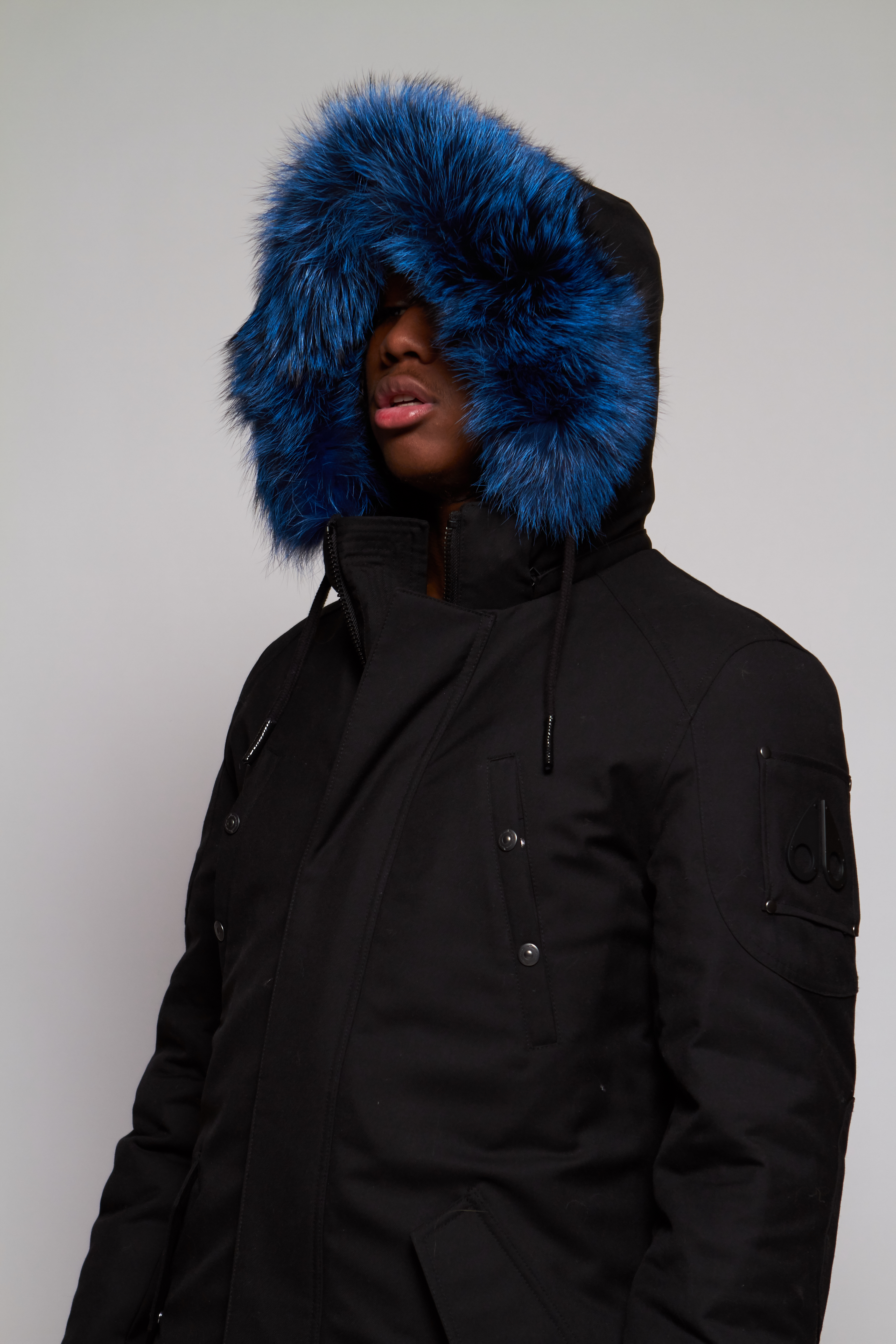 Lil West has rapidly been proving himself to be one of the most interesting and exciting rappers working today, through a joyfully adventurous flair for the experimental and a genuine love of doing something new. Through a lot of his music, especially his collaborations with Distance Decay, he displays a tenderness and emotional range that makes him one of the most exciting emo artists, too, even if he's further removed than a lot of the rest of this list. "I was in middle-school listening to Saosin, HIM, Underoath, and AFI," he tells me.



I feel the emo music definitely helped me open up to show my feelings [more].
From an early age, the Delaware artist has always appreciated emotional music, despite it being something he mostly discovered through his own volition. "I used to wake up early for school and watch MTV and VH1 until the bus came so that's kinda how I started getting into it. I honestly don't know why I was into that stuff because nobody in my family liked that type of music, but you can definitely hear it in my music now. The way I sing, the topics I touch on, I bring pain and so much emotion in my music. I feel the emo music definitely helped me open up to show my feelings [more]."
"Like I said, this is the new emo," he reiterates. "This generation is full of kids that grew up on this type [of] shit and are finding new ways to not just rap and sing over trap beats, but are smart enough to blend what they grew up on with trendy trap shit in today's rap. I feel like rock, punk, [and] metal is just as big as hip-hop, trap, and boom bap. I mean, this is nothing new the hip-hop industry has been incorporating rock since Aerosmith and Run DMC's 'Walk This Way,' and maybe even earlier on."
Yung Lean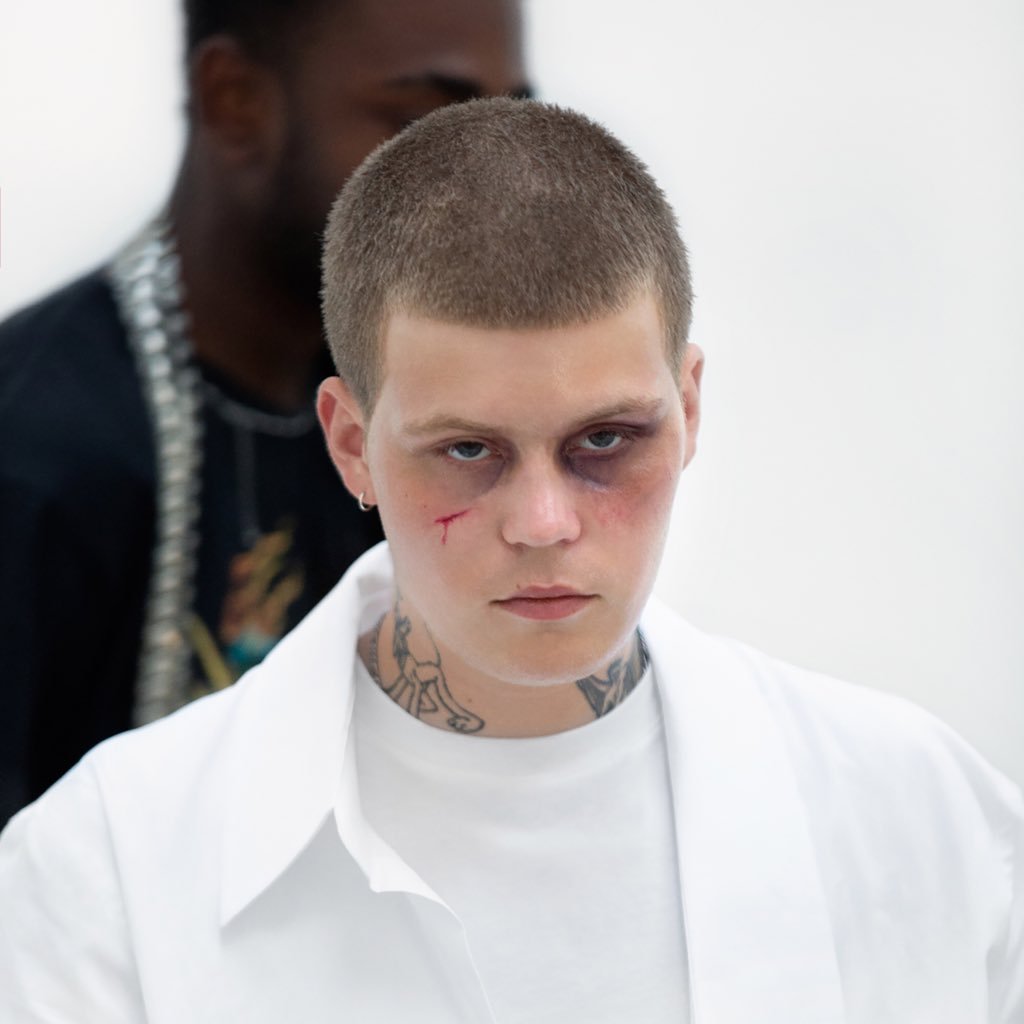 Yung Lean emerged with an almost tongue-in-cheek "emotional" sound, which saw him frequently rapping and singing about how sad he was. Over time, he revealed his emotion to be more genuine than many first realized, evolving into a musician who eloquently depicts the perils of drugs and the specifics of depression. Comparing the post-irony of his earlier output to his most recent albums, Warlord and Stranger, there's a distinct progression. Offering a poetic and surprisingly poignant depiction of sadness on "Agony" in particular, Lean himself is very much a part of emo's latest evolution.
He is connected to the previous waves of emo, too. Oskar Ekman is part of Lean's management team, and he explains that his heart used to belong to the scene in a lot of ways. "Back in 2001 when I was touring with Last Days of April, we played with this German band called That very time I saw…," he says. "Yes, the name had the three punctuation marks. The singer cried on stage. I remember thinking this was the end of emo, the way I felt about it. And to me, it pretty much did."
As for the generational shift, it's still something that takes a little getting used for Ekman. "To Jonatan [Yung Lean], Hawthorne Heights is 'emo.' Being an old puritan I could never accept that." Lean might be more influenced by Blink-182 and Hawthorne Heights than Mineral, but as influence is passed down generation to generation, at some point he might be seen as old school emo, too.
nothing,nowhere.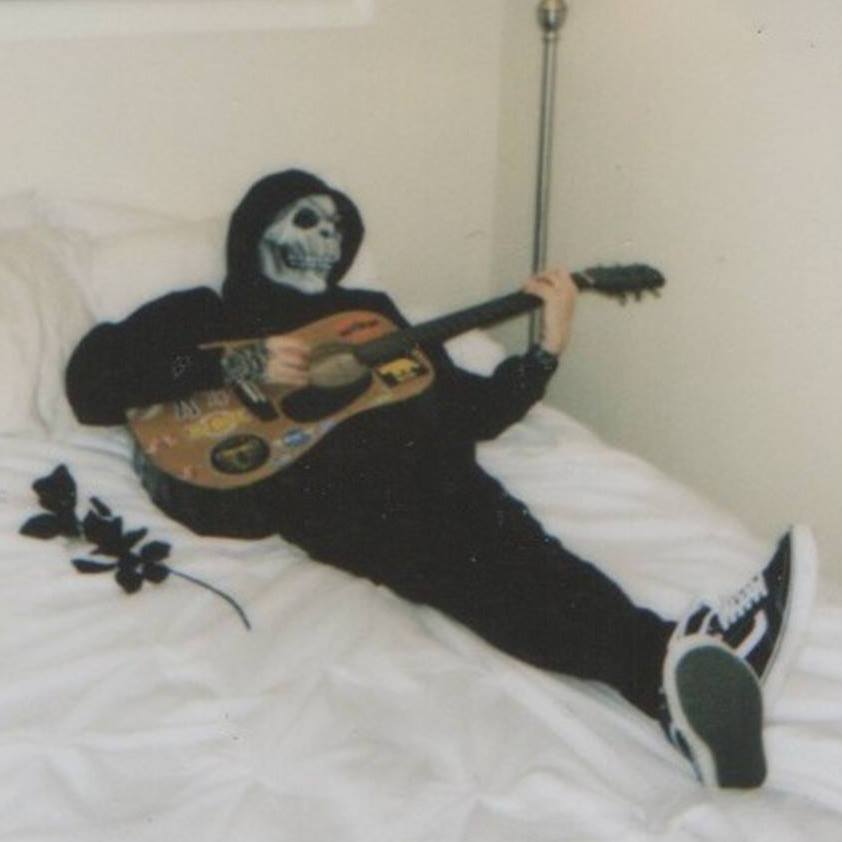 For all the acts combining the sounds of emo with rap music, Vermont's nothing,nowhere. is one of the few artists to lean more heavily in the direction of post-hardcore than his contemporaries. Having supported bands like Thrice and La Dispute on numerous tours, he's the type of crossover success seldom seen, bridging two subcultures in a very genuine way. "For a large portion of my life emo music was all I listened to," he explains over email. "That type of music was the soundtrack to my childhood mostly. I just appreciated the rawness and vulnerability that was portrayed in the songs."
While he doesn't think the music he makes is emo in particular, he does see why he's often labeled as such. "I think it's just important to experiment in general. I feel like artists tend to hear a sound and then they want to emulate it instead of expand on it and create something new entirely. I think like any genre of music, emo will continue to expand. We saw a similar thing with old heads in hip-hop hating on the new wave of rap... it's crazy to see sort of a similar thing happening in emo I guess."



emo was the soundtrack to my childhood mostly. I just appreciated the rawness and vulnerability that was portrayed in the songs."
His 2017 album Reaper featured both Chris Carrabba of Dashboard Confessional and Delaware rapper Lil West, and the ease with which both artists integrate into nothing,nowhere.'s world speaks volumes about his approach. On top of skittering hi-hats, nothing,nowhere. raps and sings openly about his struggles, effortlessly blending the world of both underground rap and second-wave emo.
Overall, nothing,nowhere. remains unconcerned by gatekeepers or genre tags. "I hate sounding like a pessimist, but honestly who cares, you know? We all die and we will be dead for an infinite amount of years. So fretting over something as insignificant as a musical genre seems like a colossal waste of time. Make what you want to make, music is music and it is beautiful."
Juice WRLD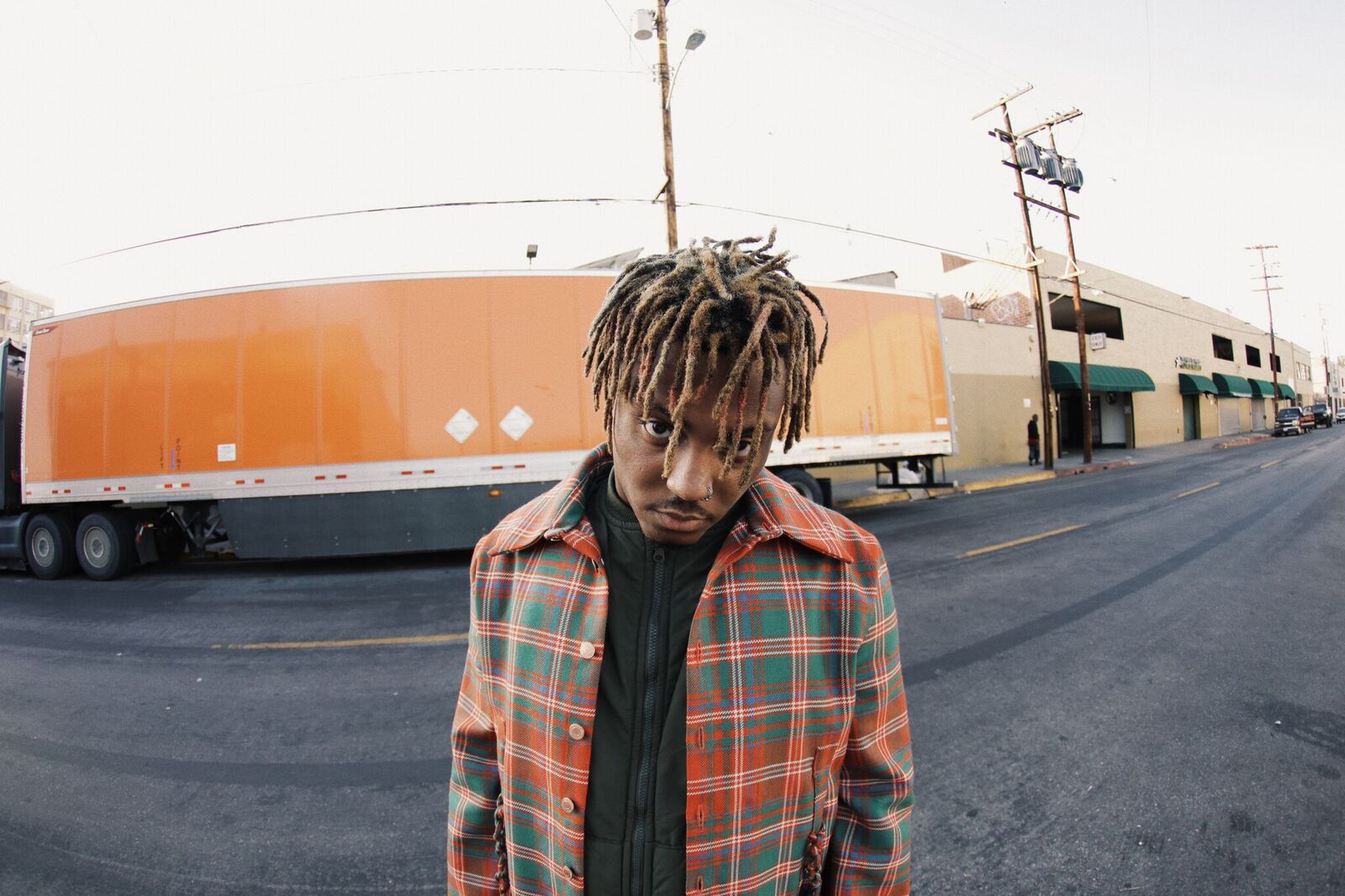 Upbringing has a lot to do with what artists go on to create, often informing their creativity from an early age. Juice WRLD has always been a fan of rap music thanks to his cousins, who introduced him to a lot of hip-hop, but he's also been an avid fan of emo, too. As he explained in his No Jumper interview, he was inspired to get into emo after a girl he had a crush on was a huge fan herself. In fifth grade, he discovered the music, and at the age of 19, he's still showcasing his affinity for it proudly in his music.
Tackling his struggles with drugs and love, his output is confessional like emo, and hedonistic like trap. It's dark, but it's not without its share of highs. Channeling Taking Back Sunday just as much as he does Kanye's seminal 808s and Heartbreak, Juice WRLD is on his way to becoming a superstar, and he's doing it without compromising.
Olivia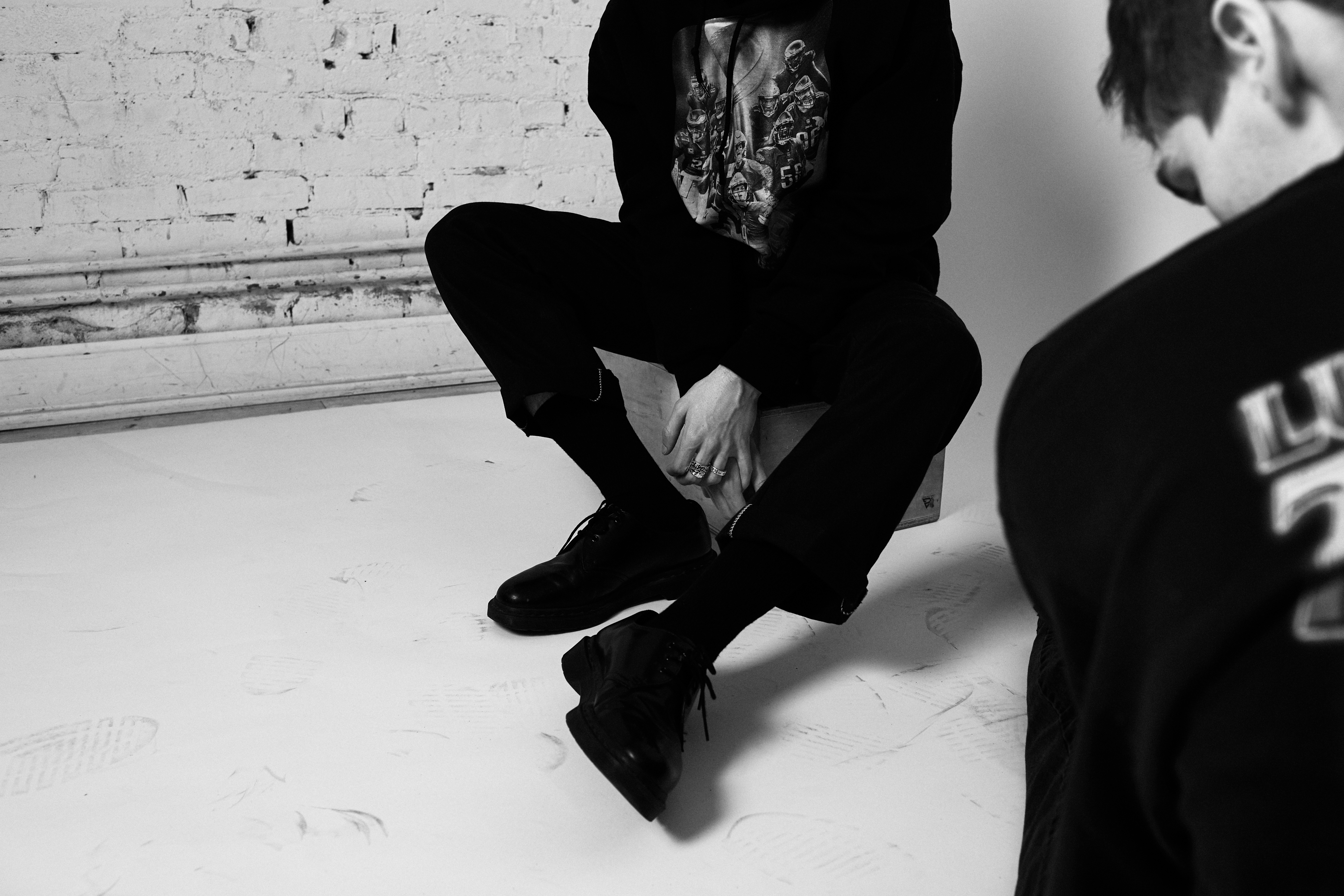 Matt Vincent, who makes music as part of the band Olivia and on a solo basis as Little Shadows, found himself at a complete loss when Lil Peep died last November. "The day he died I cried hysterically on public transport and made a huge scene," he told me. "I think he struck an amazing balance between being a free spirit and an incredibly hard worker. Seeing someone freely express themselves without a second thought like that is so inspiring, and then you can go listen to one of his tracks and hear the way he'd intricately layer his vocals and write the best melodies. He was such a breath of fresh air, and as his fans we should try to be as unabashed and prolific as possible in his honor."



I was completely enamored with how honest musicians could be in their songs, because prior to that I had only heard rock music my parents played where the concepts went over my head.
Peep's influence on Matt's music, especially with Olivia's debut single "Trouble," is evident. But he shows a love of not only the new wave, but that of the late '90s and early '00s, too. "The first CD I ever bought was a copy of the self-titled Blink-182 album," which came out all the way back in 2003. "I was completely enamored with how honest musicians could be in their songs, because prior to that I had only heard rock music my parents played where the concepts went over my head."
"The term 'emo' is no doubt a little nebulous," he adds, when asked about the evolution the genre has experienced as of late. "Attempting to label something as 'not real' is pretty pedantic and not worth the energy. If someone wants to be direct and honest about how they're feeling, nobody else has the right to deny them that." The current wave couldn't exist without the internet, and it's something he made sure to point out. The internet has only helped foster a diversity, and as he puts it, "we're seeing more artists with different backgrounds get involved, which leads to a more diverse culture and fan base, and everyone wins."
Mitski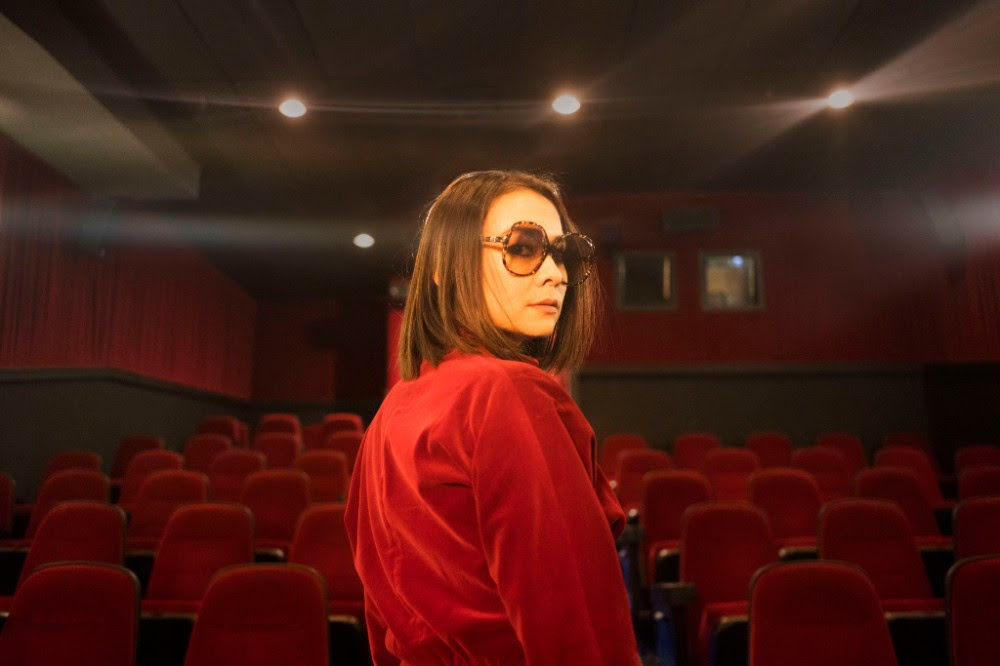 Emo is an inherently American genre and movement, but that doesn't mean artists of different backgrounds haven't done their best to make it their own. Mitski, who was born in Japan and frequently tackles the subject of being "half-Japanese, half-American, but not fully either" in her music, offers something that so many other emotional musicians can't: identity issues. The well from which she draws from is considerably deeper than so many of the pop-emo artists that came after the second-wave, and much to the delight of the purists, she borrows from that very era of the scene stylistically, too.
Mitski's 2016 album Puberty 2 was a thrillingly experimental record all about emotion. The production flourishes strike just as feelings can without warning, and further elevate the songwriting here, and from the sounds of what she's gearing up to release with her upcoming fifth album, Be the Cowboy, she's ready to take her place as one of the most important acts in rock music.