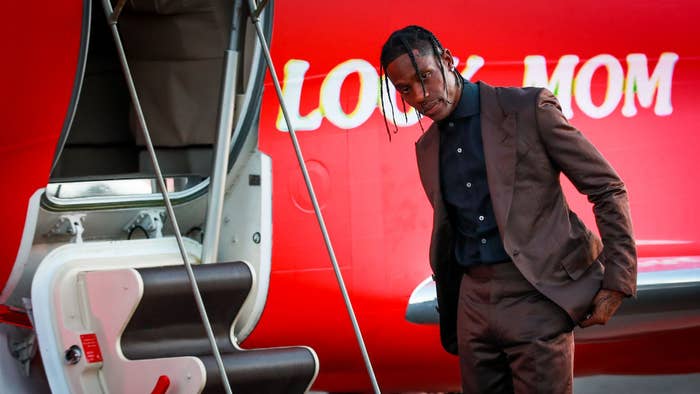 Travis Scott, like anyone, has a "holy grail" car that he's hoping to someday buy. But for the exorbitant price of the car itself, he says there's a lot better uses for the money.
On Tuesday, the Houston rapper graced the Spring 2021 cover of L'Officiel Hommes' for a chat about cars – the ones he has, the ones he wants, and how he buys all of his whips. Toward the end of the discussion, Scott told interviewer Joshua Glass that he has a dream car of his own, despite not knowing how many cars he even has to his name at the moment. 
"You know what's so crazy? At this point, I can say that I would be getting super, super detailed to the vehicle, because I think I have a mix of all the sports cars I've ever wanted," Scott said when asked about his dream ride. "There is this Lambo thats looks like fucking Batman, but I'm not going to lie to you…it's like $14 million."
Glass then asked Trav about how it feels to be chasing a car of that value, to which he said, if you're at "that point in life, why don't you change the world?"
"Fourteen million dollars can be used inso many better ways," Scott said. "That's the interesting thing about what Elon [Musk] is doing, right? Perfecting design and innovation and selling it for 20 or 30 thousand—the price of what other people would call a 'regular' car. So that's where my mind has kinda been lately. I try to make everything I do more accessible. There are so many things that are so intangible to creative people. It's just out of their reach."
Earlier in the discussion, Trav also spoke on how he buys his cars, a process he said he doesn't have anyone do for him. 
"No, there's no team. It's just me," he said. "But I try to not contact them directly because then they'll try to charge an arm and a fucking leg.