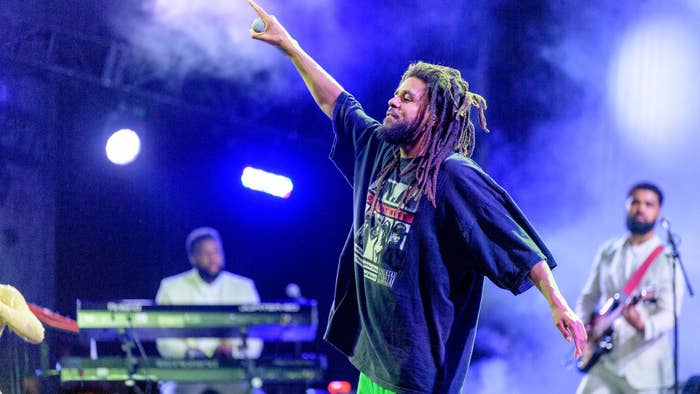 Pop Smoke's Shoot for the Stars Aim for the Moon is the best-performing rap album of 2021 so far, despite being released in 2020, according to a chart from Hits Daily Double. 
The Year to Date Overall Activity chart looks at the best-performing albums of the year so far by sales, streams, and more.
Pop's first posthumous album, for example, has seen 1,427,233,000 audio on demand streams and 161,976,000 video on demand streams, bringing its YTD activity to 1,104,000 and putting it only below two overall albums in 2021—Olivia Rodrigo's Sour and Morgan Wallen's Dangerous: The Double Album. 
Other rap albums sitting high on the list include The Kid Laroi's Fuck Love at No. 9 with 870,000 YTD activity, Lil Baby's My Turn with 823,000 activity at No. 10, Lil Durk's The Voice one place below with 806,000, Moneybagg Yo's A Gangsta's Pain at No. 13 with 777,000, and Juice WRLD's Legends Never Die with 776,000 YTD activity.
J Cole's The Off-Season sits at No. 16 of overall albums with 723,000 YTD activity. 
Previously in July, MRC's Midyear Top 10 Albums found both Wallen and Rodrigo at the top of the year's most overall album units moved, with Pop not too far behind at No. 4, landing 948,000 units. Lil Durk's The Voice was the second-highest hip-hop record on that list, landing 735,000 overall album units at No. 9.