NRA Country Concert Cancelled After 6 Performers Pull Out
Country singer Jacob Bryant was the last performer to play the event, and he tweeted on Friday that the show, set to feature 7 acts, "was canceled yesterday."
Getty
Image via Getty/Terry Wyatt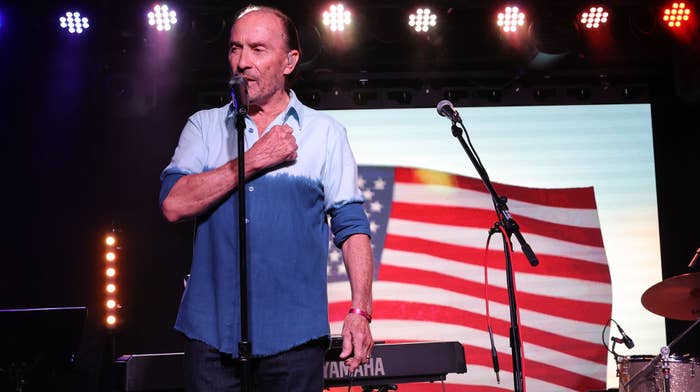 The National Rifle Association's Grand Ole Night of Freedom Concert was cancelled after six of its performers pulled out following the Texas school shooting that left 19 students and two teachers dead. 
Country singer Jacob Bryant was the last performer to play at the event, and he tweeted on Friday that the "show was canceled yesterday." Similarly, NRA president Charles Cotton told members "We had to cancel that" during the NRA Annual Meeting of Members on Saturday, per Rolling Stone.
There has been no official statement by the NRA about the cancellation, but the event's website comes up with a dead link and ticket holders were informed of the decision, which follows the tragedy at Robb Elementary School in Uvalde, Texas—where an 18-year-old, identified as Salvador Ramos, opened fire. 
"I cannot, in good conscience, perform at the NRA convention in Houston this weekend. While I agree with most of the positions held by the NRA, I have come to believe that, while background checks would not stop every madman with a gun, it is at the very least a step in the right direction toward trying to prevent the kind of tragedy we saw this week in Uvalde— in my beloved, weeping TEXAS," wrote country singer Larry Gatlin. "It is not a perfect world and the 'if only crowd's' policies will never make it one. I am a 'what if guy' and I can't help but ask the question, 'What if the teachers had been proficient in the use of firearms and had, in fact been armed this week? My answer is that there would not be 21 freshly dug graves for 21 of GOD's precious children."
Dom McLean, singer of "American Pie," shared later that it would be "hurtful and "disrespectful" for him to perform at the event, writing "I'm sure all the folks planning to attend this event are shocked and sickened by these events as well. After all, we are all Americans." Lee Greenwood wrote that after "thoughtful consideration," he and his band, too, decided to cancel his appearance. 
"We should also remember the servicemen and women, and first responders who've given their lives to protect our great country," he said. "Please join me to pay our respects as we unite together as would be the most appropriate measure at this time."