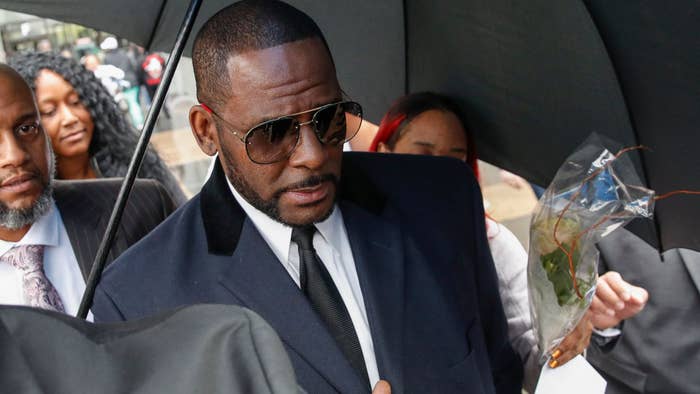 A former R. Kelly background dancer has testified that she saw the R&B singer perform a sexual act on Aaliyah when she was underage.
The 10th accuser in Kelly's ongoing sex-crime trial in Brooklyn, who is going by the name "Angela" and also accusing Kelly of having sexual intercourse with her when she was 14 or 15 in the early '90s, spoke to prosecutors during the trial. She explained that she walked in on Kelly performing oral sex on Aaliyah when the late music icon was either 13 or 14. 
Angela testified that Kelly's head was in between the underage singer's legs.
As she recalls, she and a few women used to prank Kelly on tour, and that when they tried to prank him at the back of his tour bus in the '90s, Angela "slightly opened the door and saw Robert and Aaliyah in a sexual situation."
Another accuser, who went by her first name Addie, previously said that the singer had two men approach her and her 19-year-old friend when she was just 17, after a show. She claims Kelly asked to play a game of "who could kiss better," before he had unprotected "sexual intercourse" with her.  This, according to prosecutors, took place just two days after Kelly allegedly, and illegally, married Aaliyah in 1994 while obtaining a fake ID.