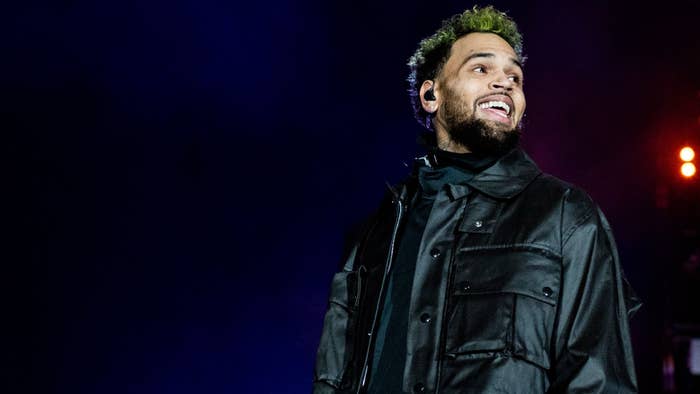 Breezy has been duped. 
Chris Brown has taken to his Twitter, in a post that's since been deleted, to spread the word about China creating and launching the first-ever "artificial sun," which China has, in fact, not done. The video that Brown shared with his fans on Monday—which is not at all true—actually shows people watching on as a rocket is seemingly launched into space…not an entire planet. He also posted the video on his Instagram Stories.
"CHINA CREATES FIRST ARTIFICIAL SUN," Breezy wrote to his 32 million followers. "WE ARE SO BLESSED TO BE LIVING IN A TIME WHERE ANYTHING IS POSSIBLE.. THE SKY ISNT THE LIMIT.. it's just the view."
The clip features a telltale exhaust trail, which was also similar to one seen when China launched its China's Shiyan-12-01 and Shiyan-12-02 satellites on a Chang Zheng 7A rocket back on Dec. 23.  These "artificial sun" rumors have made their way on the internet before, too, like back in September, but those ones were also proven false. 
This isn't the only recent cosmic Chris Brown news, though, as the singer revealed his limited edition Breezy's Cosmic Crunch cereal back in November. Similar to the sun that he thought was being placed in the sky, there's likely some artificial flavoring in there, with the collectible breakfast priced at $23.99. 
"Breezy's Cosmic Crunch is an experience that is out of this world," a description reads. "This special collectors edition box is curated by Breezy himself. It includes galactic marshmallow charms and deliciously sweetened oats that pack a crunch. This one-of-a-kind cereal is only available for a limited time."