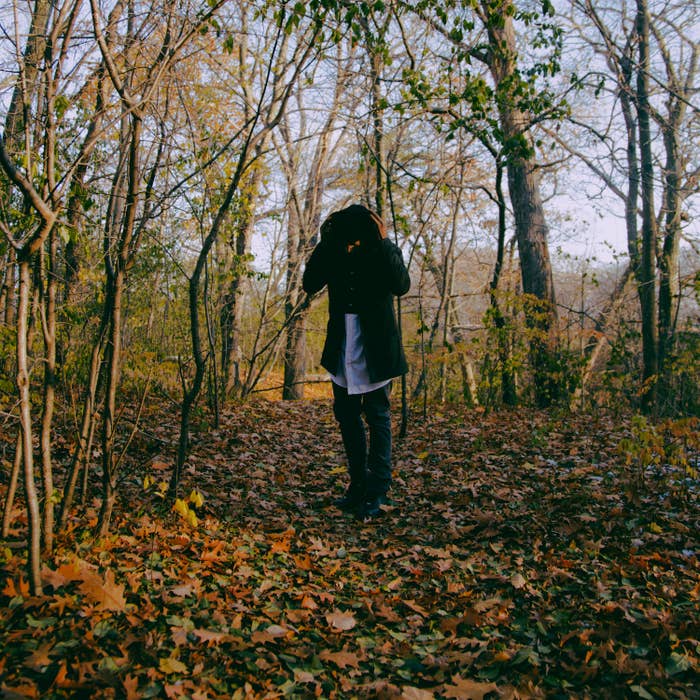 Bristol-born and Mississauga-based rapper/producer Keita Juma describes his music as "industrial rap" with a jungle influence. That might be difficult to envision at first, but it's a spot-on way to break down his eclectic sound. Melding dark, synth-driven beats with an inventive, introspective flow, Juma has landed on a style that's all his own.
Keita's latest project is a meticulously crafted cathartic journey, positioning him as the one to watch in 2015. We caught up with him to talk about the Chaos Theory EP, and the community that brought it into existence.
You've been building to the release of Chaos Theory for some time now—you previewed the record back in July. What led to the decision to drop it online, for free, last week? Was that always the plan?
It was always the plan to drop it online for free. As for it coming out last week, that was more of a "it felt right" type of thing. Like you said, we previewed it in July, so now was definitely the right time.
There are many surprises on Chaos Theory, and I think it kind of puts you in your own lane sonically. You're not afraid to suddenly roll into a glitchy four-on-the-floor section ("Belly/Blue"), and those moments are the most satisfying sections of the record. I guess what I'm getting at, is that it's tough to pinpoint influence because there's a lot of musical experimentation here. Do you take cues from any specific artists, or producers?
My inspirations change frequently, but for this specific project Saul Williams and Shabazz Palaces were artists I drew inspiration from. More specifically, they inspired the idea of where I wanted to take it. I know when those artists sat down, they were creating from a place of pure exploration. And it sounds like that, I feel all the great artists work that way. Creating my music could only be about the interpretation of my environment because thats the only story thats unique to me. We share similar experiences so in the end, and thats where I'm hoping it all connects. Sonically I wanted to take cues from the jungle and reggae music I grew up listening to, with the use of drums and basslines. The mixing of Chaos Theory was where I added a lot of additional parts to songs to give the project an all-around flow. There was a lot less happening when I originally wrote the songs.
So, why Chaos Theory? In a mathematical sense, does that concept have any correlation with the journey to completing the record, or is it just a name?
I believe our actions, thoughts and where our intentions lie is pretty much how our life unfolds. Chaos Theory was built on the idea that something small can give birth to something huge. That was my intention from the start. Also, for me to call it a theory it had to have its own identity. This is my take on what's happening right now in my world, and the world surrounding me.
Chaos Theory has features from two more of Toronto's finest, Progress & Brendan Philip. How important is the local community to your process, and your sound?
My community is important because they hear everything before it comes out. I work with, and am around people whose musical preferences are pretty open. It allows me to take the music I make wherever I want, and know their opinion is solely based on the music and not that it's too out there. Having that community has allowed me to create with complete freedom, and without any boundaries.
Stream Chaos Theory here, and watch the brand new video for "Come Over," featuring Brendan Philip below. Catch Keita Juma performing live on February 6th at the Harborfront Centre's Kuumba Festival, as part of the We've Got Next! music showcase.