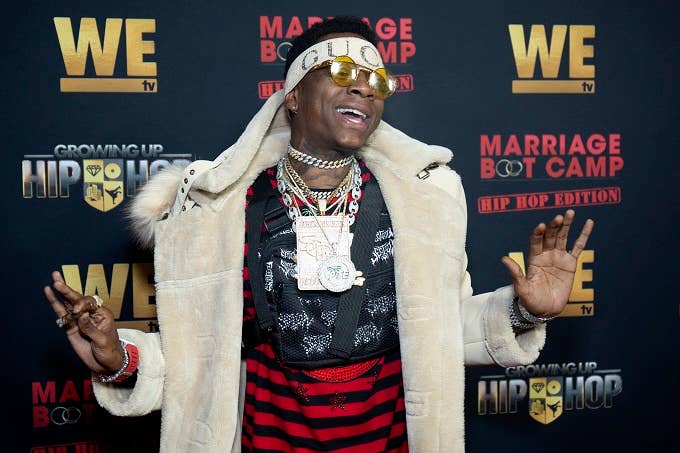 Poor Tyga. Whether or not he had the "biggest comeback of 2018" is certainly not going to matter now. Soulja Boy went on a heated, close-up rant against the rapper and put the perfect amount of skepticism on his name to turn it into a meme. 
Soulja Boy took offense to the idea that anyone had a better bounce back in 2018 than him, particularly Tyga. In an Instagram Live meltdown, the rapper shouted down any challengers to last year's throne.
Soulja's yelling of "Tyga?" calls to mind other single-word side-eyes that have become part of the lexicon (think "playoffs" or "practice") Unlike those immortal utterances, Soulja's questioning occurred under the klieg lights of social media. So, it took no time at all for it to turn into a challenge, with fans and other rappers taking their shot at capturing Soulja's incredulity and rage.    
Lil Yachty certainly had fun with it, mocking Soulja Boy's freakout in a video posted to his Instagram. From there, it was a short jump for Trippie Redd, Tory Lanez, Kid Buu, and YBN Almighty Jay to take on the challenge. 
Take a look at some of our favorites below.