Jennifer Lopez and Shakira Will Perform at Super Bowl LIV Halftime Show, But People Also Want Pitbull
The stars announced they are performing on Twitter.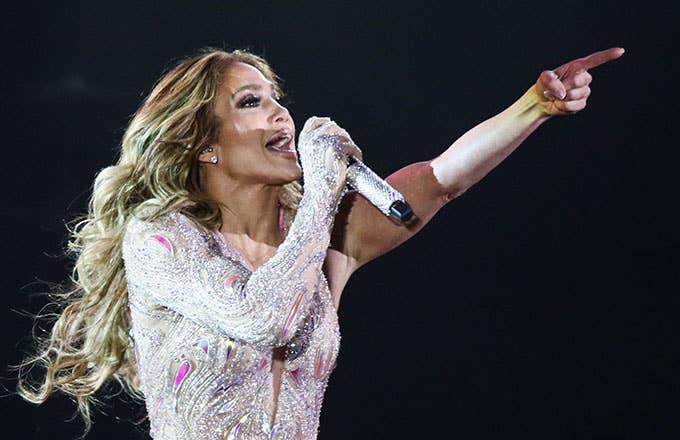 Getty
Image via Getty/Sergei Bobylev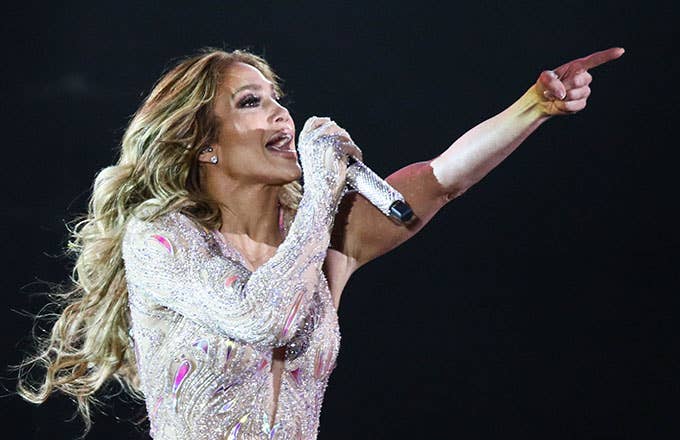 Jennifer Lopez and Shakira have been confirmed as performers for the Super Bowl LIV Halftime show in Miami on Feb. 2. 
The two stars shared photos of each other to Twitter to hint at the performance. They were each wearing branded Pepsi items, a sponsor of the halftime show. 
ESPN's Adam Schefter confirmed that the pair will be the performers at this year's Super Bowl, saying that they'll bring a "Miami flavor" to the halftime show. (J. Lo is from New York and Shakira is Colombian.)  
Shakira and Lopez both seemed energized by the opportunity to play on such a massive stage. 
"Ever since I saw Diana Ross fly off into the sky at the Halftime Show, I dreamed of performing at the Super Bowl," Lopez said in a press release.  "And now it's made even more special not only because it's the NFL's 100th anniversary, but also because I am performing with a fellow Latina.  I can't wait to show what us girls can do on the world's biggest stage."
"I'm so honored to be taking on one of the world's biggest stages in the company of a fellow female artist to represent Latinos and Latinas from the U.S. and all over the world -- and to top it off, on my birthday!" Shakira added.  "This is a true American dream and we are going to bring the show of a lifetime!"
Pepsi VP of Marketing Todd Kaplan said they are hoping to take the show in a new direction with Shakira and J. Lo, seemingly leaning toward the idea that they want to invite more popular artists from the world of Spanish-language music to play the show.  
"These two remarkable artists are setting a new precedent for what this show can become, and we're confident that this will be an incredible performance for the ages," he said.
Fans were ecstatic over the news. 
Though additional performers are expected to be announced in the near future, many fans are wondering why Pitbull wasn't initally tapped for the Miami event. Check out some of the reactions to Mr. 305's absence below.