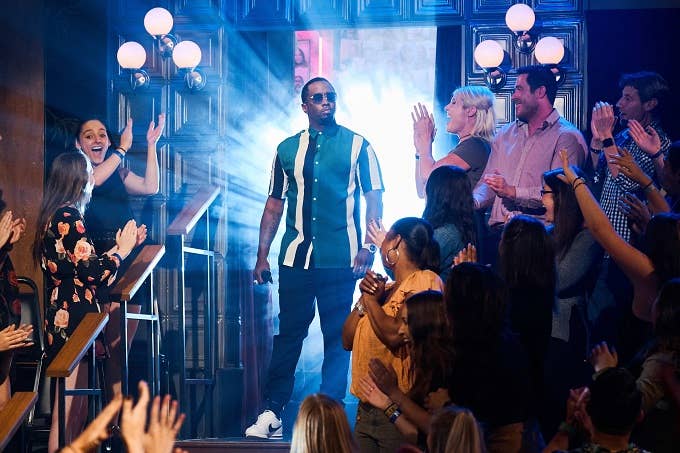 Diddy is helping to open a charter school in the Bronx. The Bad Boy mogul announced on Instagram that he's giving money to the third outpost of Dr. Steve Perry's Capital Prep Charter School in the near future. 
"Special announcement. I just got the news. Dr. Steven Perry and myself, we have just been awarded our third charter school," he said. "Guess what? We coming to the Bronx!...BX in the house. Shout out to the Bronx, we coming to the Bronx."
Diddy explained why he's launching the charter school.
"It's about educating our children, bringing them up as leaders, bringing them up to fight for social justice, preparing them for this world that we live in," he said. 
Prep says that its mission is to provide "historically disadvantaged students with the college and career readiness skills needed to become responsible and engaged citizens for social justice." Diddy, who called education his "passion" in the video, said that he knows the value a great education can have on a child's life, which is why he's all in behind Capital Prep. 
"I know from my own experience that receiving a great education makes a huge impact on a child's future. I want our kids to have access to everything they need to succeed, in school and life," he wrote on the Instagram post. 
And Diddy is doing everything he can to make sure that the school and its students succeed, donating $1 million to the new Bronx school "to make sure that the school gets off on the right foot."
Check out the philanthropic IG post up top.