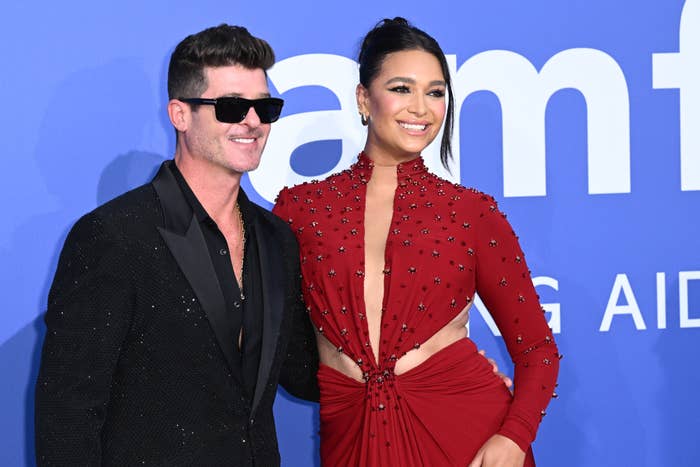 Robin Thicke may have gotten a little carried away in L.A. just before the weekend.
Paparazzi were on the scene outside of a West Hollywood club on Thursday night where they spotted Thicke, 46, with fiancée model April Love Geary, 28, as they waited outside for their ride.
In a video obtained by TMZ, Thicke is seen walking away from Geary and then nearly stumbles into a plant. "God, that's embarrasing. That's so embarrassing," Geary is heard saying as she tries to prevent the "Blurred Lines" singer from re-entering the club. "Don't let him go in there," she tells a bouncer. "Your bitch ass is so drunk."
"My bad, my bad," said Thicke after the couple walked away from the lounge entrance. "Fuck, you're too fucking drunk," Geary says moments later.
Thicke is then seen allegedly trying to grab Geary's phone, leading them to a short tussle. "Take pictures of him grabbing me like that," she tells the paparazzi as she tries to walk in the opposite direction to avoid his advances. "Stop. Fucking stop, Robin!" she continued, warning Thicke that they were taking pictures of him.
Eventually, a black SUV arrived, and Thicke held Geary in a bear hug as they slowly scraped their way into the car.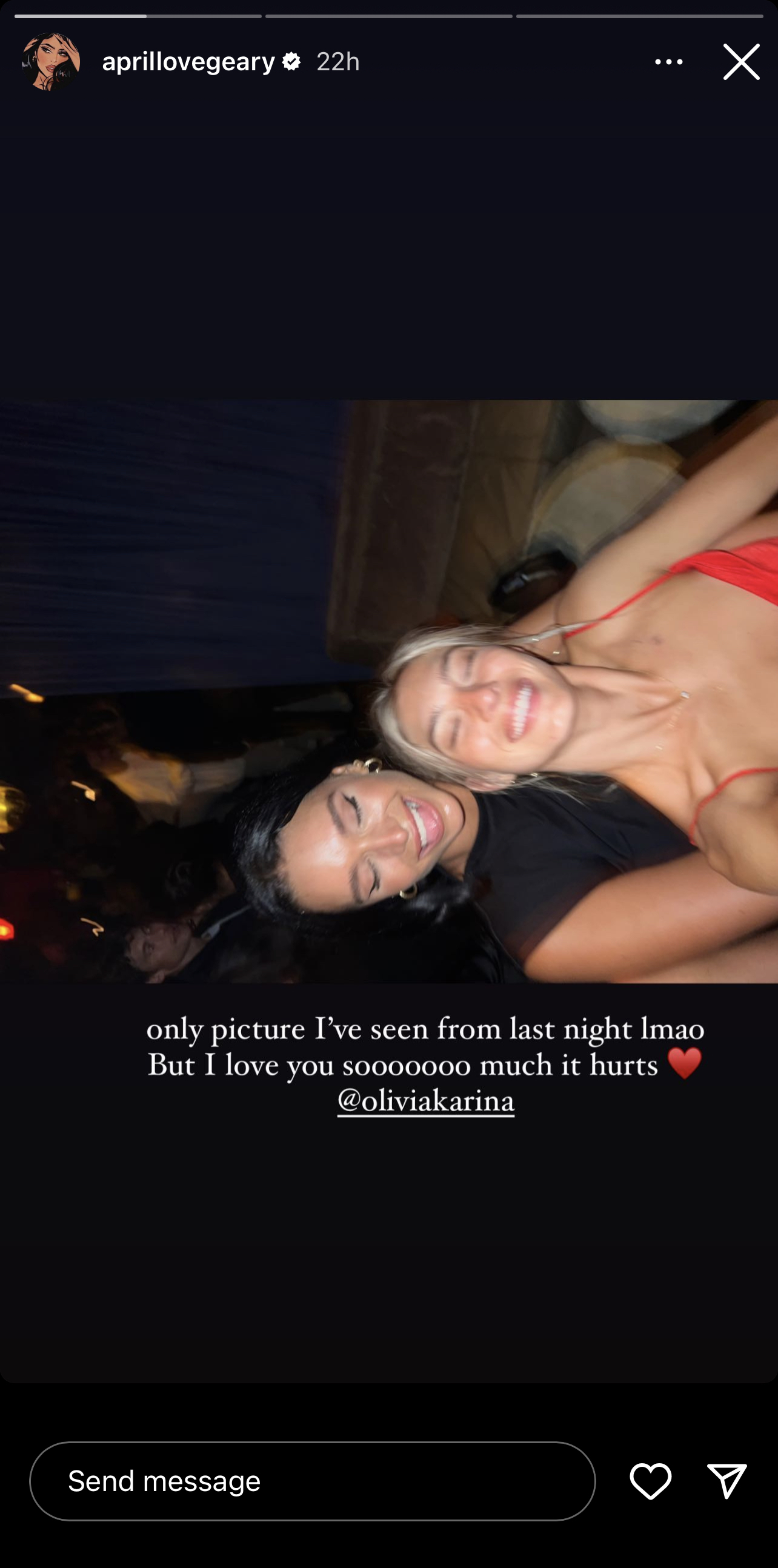 "Only picture I've seen from last night lmao But I love you sooooooo much it hurts @oliviakarina," wrote Geary on her Instagram Stories to her fellow model friend along with a motion blurred pic of the two women.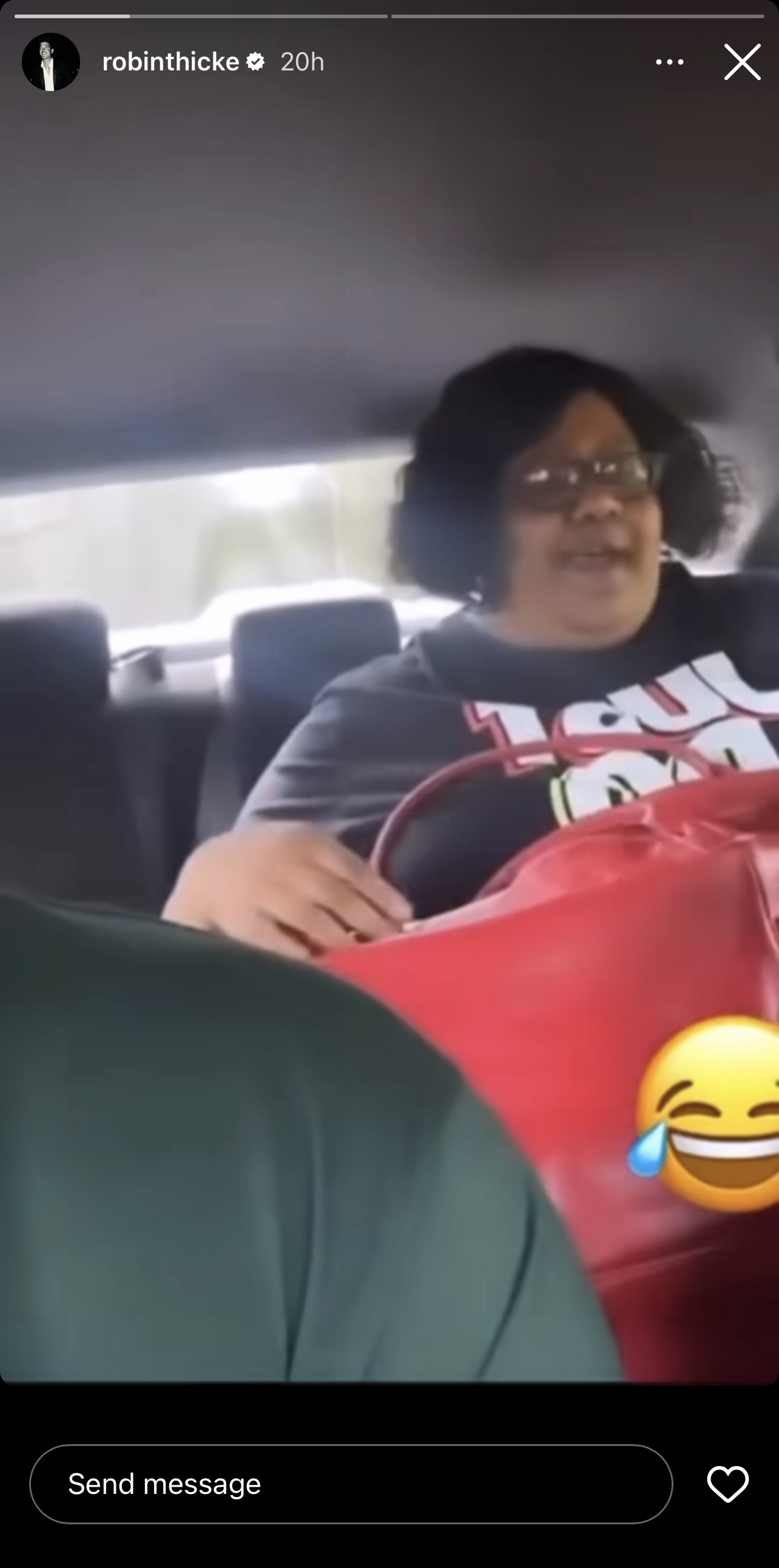 Thicke responded to the ordeal with the infamous "Boy, we had a time" meme but offered no additional comment.
Thicke and Geary first became an item in 2014 shortly after the former's separation from ex-wife Paula Patton with whom he shares his eldest child Julian, 12. Thicke and Geary became engaged in 2018 and have three children together: Mia Love, 5, Lola Alain, 4, and Luca Patrick, 2.