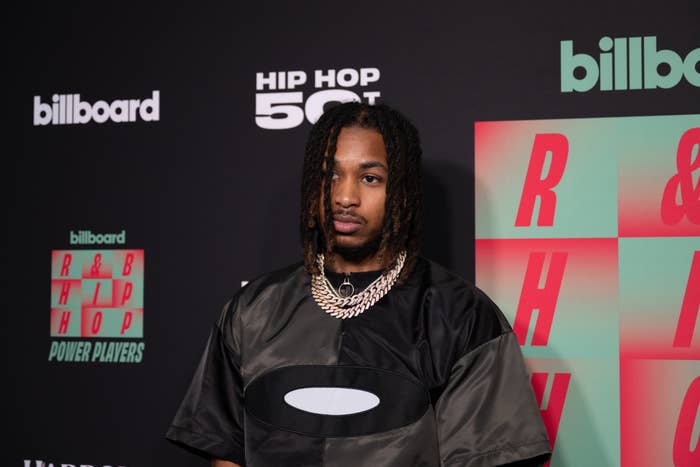 It turns out that viral video of DDG getting slapped by burglars in his home was just a skit, according to the rapper.
The video in question, titled "someone broke into my house last night...," was uploaded on Aug. 30 but went viral over the weekend. The clip shows surveillance footage of masked burglars entering DDG's home through the kitchen and heading upstairs to slap him awake. The footage does not show that the alleged burglars stole anything before they fled the scene.
"This is my home, this is where I feel safe at, this is not...a playground for whoever," says the 25-year-old in the beginning of the clip before claiming he got up with a gun in his hand. "Whoever you are, I don't know what type of sick game you think you playing," he added. "I don't know if you think it's cool to sneak in my house and put your hands on me as a joke. It's not funny."
But now the YouTube star turned rapper is saying it was all a stunt.
"Y'all really think a n****a ran in my crib & slapped me & dipped or y'all trolling? 😂," he wrote on X, the platform formerly known as Twitter. "I run the internet.. y'all gon read about me forever.. get used to it," he added.
He continued, "clout = money.. y'all n****a just don't know how to convert it."
The Memphis native's girlfriend Halle Bailey was not present during the alleged stunt and did not comment on the matter via her social media.
23-year-old Bailey who first became romantically linked with DDG last March, opened up to Cosmopolitan about the relationship and how she's experiencing love for the first time. "You know, you have puppy love experiences, you think that's love. But this is my first deep, deep, real love," she told the magazine.