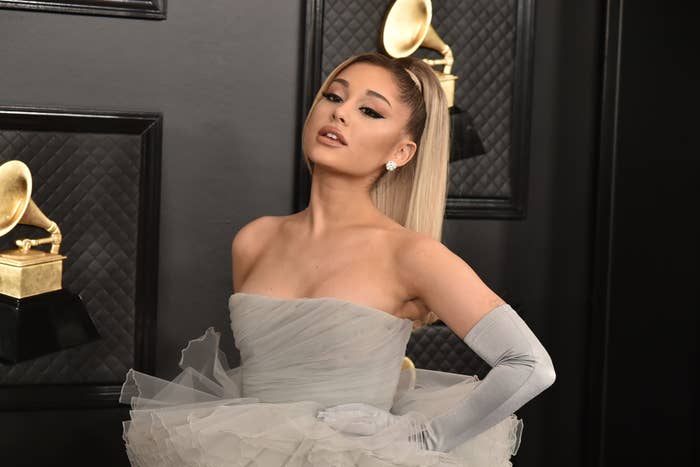 Ariana Grande and Dalton Gomez have officially filed for divorce after two years of marriage.
The former couple seem to have coordinated the legal process of their split with Grande's lawyer, Laura Wasser, filing for divorce first, citing "irreconcilable differences" and Gomez filing his response almost simultaneously. Sources connected to the "Break Free" singer told TMZ that she will cut Gomez a check for an undisclosed amount.
Neither Ariana nor Dalton have commented publicly on their divorce but there seems to be no hard feelings between the pair. The source also tells TMZ that the two have been "really caring and respectful of one another every step of this process."
Grande's relationship with her Wicked co-star, Ethan Slater, became public after her separation from Dalton. Sources connected to both parties claimed that the two were estranged from their spouses prior to dating. Slater also filed for divorce from his wife, Lilly Jay, with whom he shares a child. "[Ariana's] the story really. Not a girl's girl," Jay told Page Six in July. "My family is just collateral damage."
Grande and real estate broker Gomez were first romantically linked as early as Feb. 2020. They became engaged in December of that year and wed the following May. It was announced that the singer would star in the film adaptation of the Broadway musical Wicked in Nov. 2021, with principal photography beginning in England the following December. Per TMZ, the couiple's date of separation reportedly took place on Feb. 20. Grande was photographed at Wimbledon in July without her wedding ring and their split was confirmed shortly after.