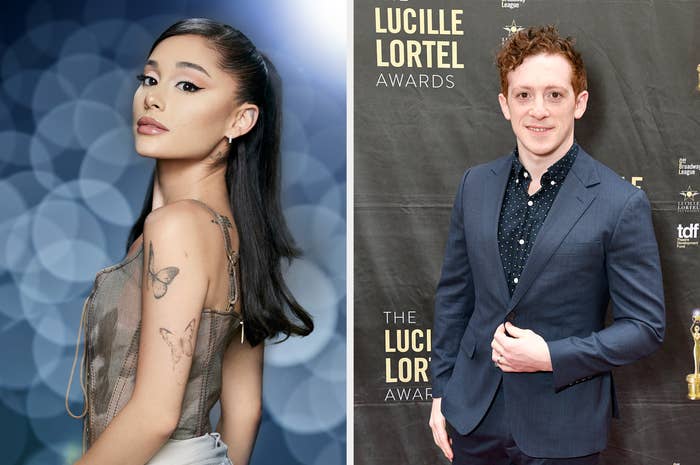 It seems Ariana Grande is dating again.
According to TMZ, the singer is now seeing her Wicked co-star, Ethan Slater. The news comes after reports emerged that Grande and her husband, Dalton Gomez are divorcing.
Insiders told the outlet that Grande and Slater started dating while they were shooting the film, in which Grande plays Glinda and Slater plays Boq. Back in March, a photo of the two together made the rounds online.
Grande and Gomez reportedly haven't yet filed the paperwork for their divorce. They've been separated since January, per TMZ, and recently celebrated their two-year wedding anniversary in May.
Slater is married to singer Lilly Jay, though they are now separated. They have been married since 2018 and welcomed a son last year. Slater and Grande apparently didn't start dating until after he and Jay parted ways.
According to People, even with the split, Grande and Gomez have been "quietly and lovingly working on their friendship" since their separation, and they plan to "remain best friends," per Page Six.
Reports of her divorce came soon after Grande was seen at Wimbledon without her wedding ring with Andrew Garfield and her Wicked co-star, Jonathan Bailey. Gomez reportedly recently visited Grande on the set of Wicked in London.