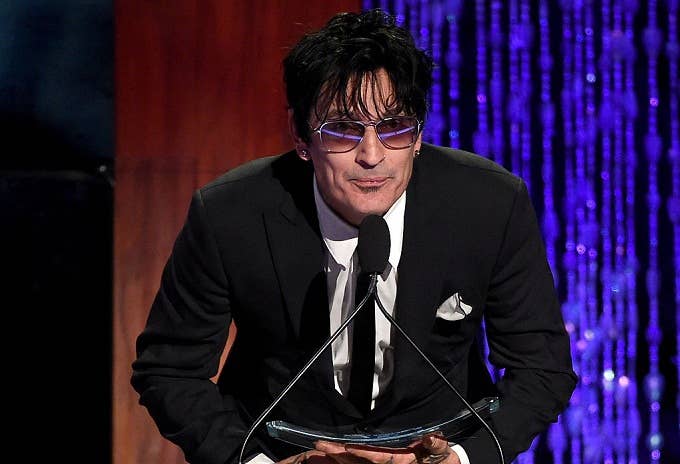 Motley Crue's former drummer Tommy Lee is claiming he was knocked unconscious by his son Brandon on Monday night. TMZ originally reported that the punches were thrown in self defense, but Lee blasted the site on Twitter claiming that he was in bed with his fiancé at his home in Calabasas when the attack took place.
The 55-year-old posted a photo of his bloodied lip on Instagram in a post that has since been deleted. According to Billboard the post was captioned, "My heart is broken. You can give your kids everything they could ever want in their entire lives and they can still turn against you. Good job Brandon. Great son!"
The attack followed an interview with Pamela Anderson, who is Brandon's mother, by Piers Morgan where Anderson spoke about the domestic abuse she endured from Lee in 1998. Lee was sentenced to six months in jail for battery. Lee criticized Morgan and Anderson in a recent tweet.
All this family drama follows Lee's engagement to 31-year-old Vine personality Brittany Furlan. According to TMZ, Police did respond to the incident at Lee's home on Monday around 10:45 p.m. but no arrests were made.