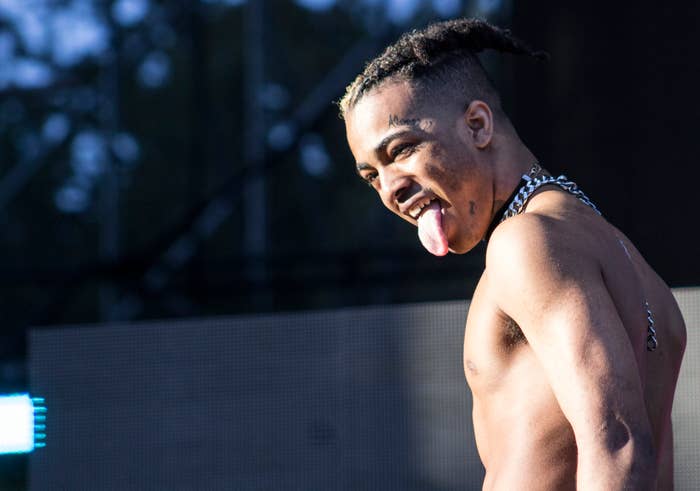 XXL wrapped up its 2017 version of the Freshman freestyle series by dropping XXXTentacion's stab at it. In a polarizing freestyle, the up-and-coming rapper from Florida took some shots at J. Cole.
"Jesus wasn't white nor black, I can't knock it," XXXTentacion rapped. "Was somewhat a Arab and one hell of a prophet/Don't understand why J. Cole talkin' 'bout false prophets/But didn't mention higher-ups/Change your name to Amber Cole/These fucking entertainers is playing it by the rules/Sucking government dick for safety to stay cool."
That sequence begins at the 0:18 mark of the video above. Before the controversial lines, the 19-year-old XXXTentacion promised he would say some "shit that fuckin' bothers you."
XXXTentacion hasn't shown any trepidation in calling out some of the most popular rappers in the game, as was shown when he accused Drake of biting his sound. XXX came onto rap fans' radar after his singles "Look at Me," "Kill Me," and "Yung Bratz" gained popularity online. He reportedly got a record deal from Empire in March.
XXX is finding controversy even outside of his lyrics. He was recently attacked while onstage in San Diego, as part of an ongoing issue between S.D.-based rapper Rob Stone and XXX's friend Ski Mask the Slump God.