Pop Smoke to Photographer Who Shared Viral Photos of Rapper: 'Suck My Dick, N***a'
Pop Smoke wasn't amused by some unflattering photos of him this past week.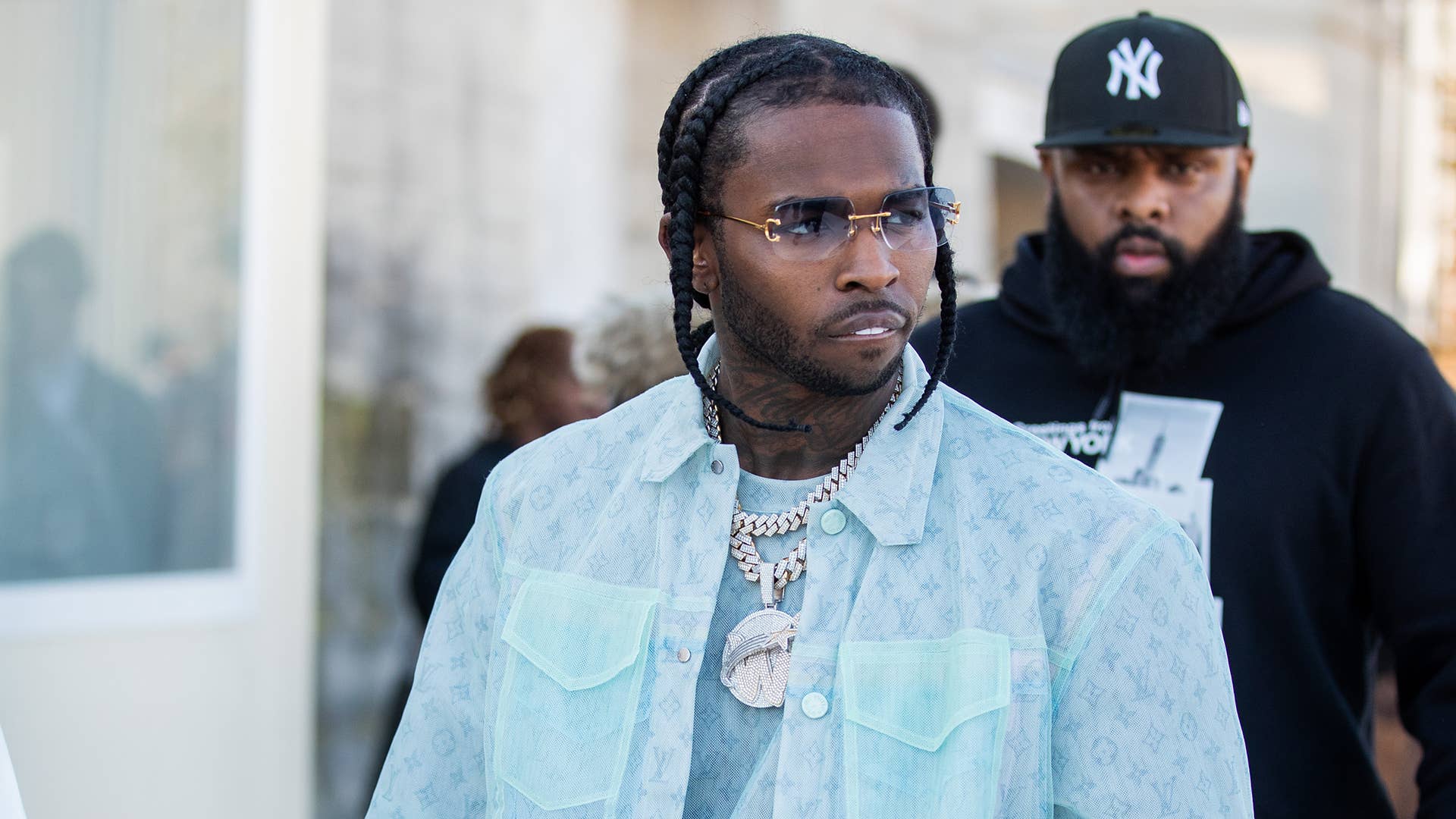 Getty
Image via Getty/Christian Vierig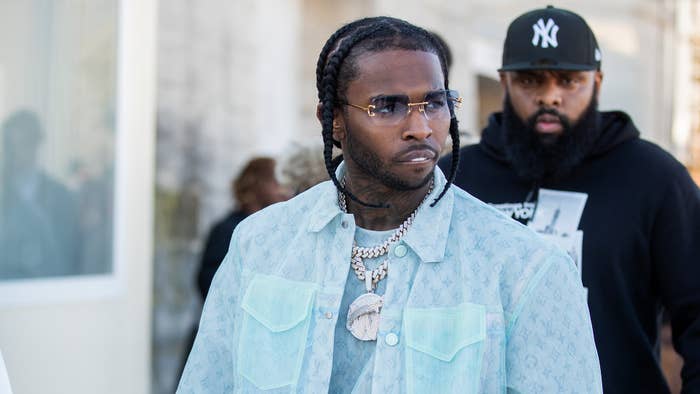 Pop Smoke isn't amused by some unflattering photos of him that went viral this past week. Paris Marley, who took the photos at a meet-and-greet event in Virginia, was asked to take them down by the "Welcome to the Party" rapper himself. When Marley refused, he posted more photos from the event prompting Pop Smoke to respond on social media.
"Yo you trynna disrespect me cuz why you posting pics like this of me," Pop Smoke dm'ed the photographer in an exchange he shared on Twitter. "Wym I'm trynna disrespect??? You don't like? I'll take down," he replied. "Take it down homie. Don't ever try and play me like that," the rapper continued. "U played yourself that's how u look, fuck wrong wit u," Marley added, indicating that he wasn't going to take the photos down. "What type of time you on kid. Take the pics down," Pop Smoke said.
Responding to Marley on his Instagram stories, Pop Smoke seemed to dismiss the photos as just him "all looking crazy," before listing his achievements. "But guess what, Woo 2 still No. 1 in Canada, No.2 in the US. I got songs on the top ten," he said. "What you telling me? Come on. Suck my dick, n***a."
Marley has since posted more photos of the rapper following Pop Smoke's video addressing the situation. "Fuck it there go the pics. He went too far disrespecting me," he wrote. "DONT COME TO VA!"