Juicy J Apologizes for His Role in Promoting Drug Use
The Memphis rapper said he was sorry via Twitter on Friday night, less than three weeks after Juice WRLD died of a suspected drug overdose.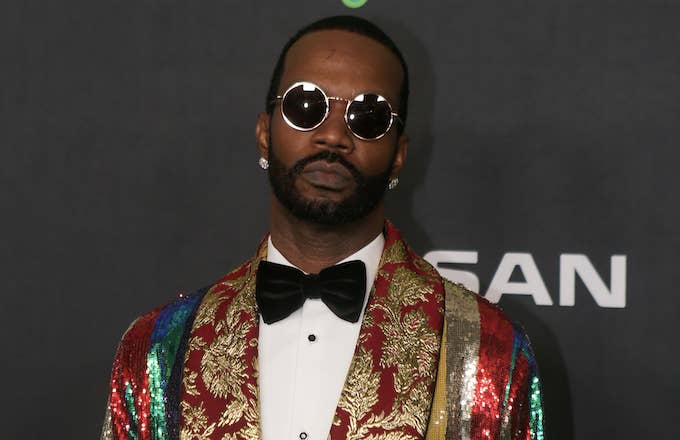 Getty
Image via Getty/Thaddaeus McAdams/FilmMagic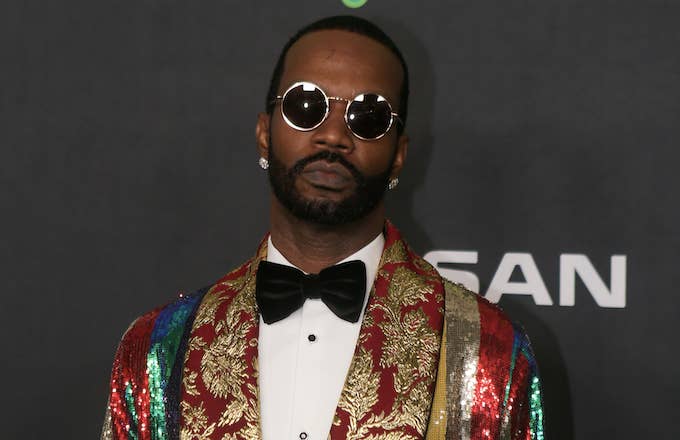 Over the past couple of years, a number of high-profile rappers have lost their lives due to suspected drug overdoses. Lil Peep in 2017, Mac Miller in 2018, and, most recently, Juice WRLD, who died earlier this month after allegedly ingesting several Percocet pills at a Chicago airport.
In wake of the tragedies, a number of hip-hop figures have vowed to give up their drug habits while others criticized the culture for glorifying substance abuse. Vic Mensa fell into the latter category, stating the hip-hop community needs to take responsibility for the pro-drug messages in its music.
"We need to recognize that the shit we talk about influences children. So when we are steady pushing a message of lean and Percocets and Xans, we are polluting the minds of the youth," he told TMZ. "We have a responsibility to give it to them in a real way. Not to say that you can't talk about your real life and the things that are happening but I think that we need to start holding each other and ourselves accountable for our glorification of the drug culture, 100 percent."
On Friday, Juicy J addressed this issue in a short, but remorseful message: "If I inspired anybody to do drugs, I apologize," he tweeted.
Juicy J hasn't been shy about his drug use, which he has addressed in interviews and music. In Rae Sremmurd's 2018 track "Powerglide," Juicy J touches on Lil Peep's death and admits he needs to cut back on the Xanax: "R.I.P. Lil Peep, I gotta slow down on them Xans," he rapped. In his 2018 cut "Neighbor" with Travis Scott, the Memphis rapper warns listeners about the dangers of the anxiety medication: "I go live like Kodak/N***as keep dyin', fuck Xanax."
The 44-year-old entertainer also opened up about his recreational drug use in a 2014 interview with City Pages, insisting he was not in any danger of dying.
"I do not do drugs constantly and I'm not at the strip club every day, no," he explained. "... I smoke weed, you know what I'm saying, but I do things responsibly. I'm not gonna overdose on any drug. I'm not a crazy person like that. I'm responsible for whatever I do. I enjoy living, you know what I'm saying? And you have to be smart about everything you do. You can't be stupid. You drink too much water you could kill yourself. You could OD on water. It's true. You never overdo yourself on anything. You gotta be responsible if you like living on this earth."