Scooter Braun Breaks His Silence on Taylor Swift Issue: 'I'm Not Going to Participate'
The record executive said he is open to sitting down with Swift to discuss their ongoing feud regarding her masters.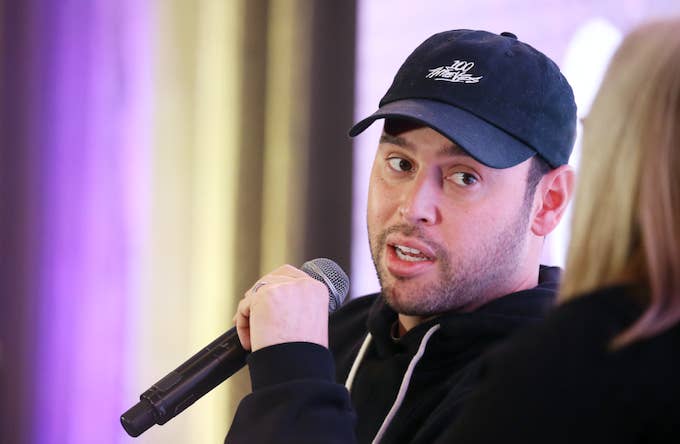 Getty
Image via Getty/Michael Tran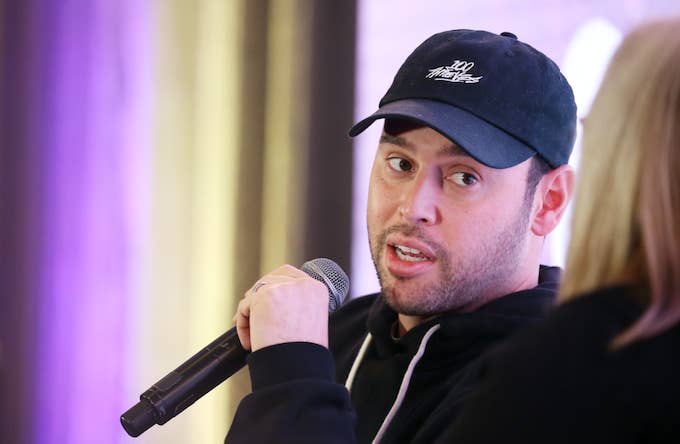 Scooter Braun has finally addressed his ongoing feud with Taylor Swift.
On Thursday, the record executive sat down for a Q&A at the 2019 Entertainment Industry Conference that was co-sponsored by Variety and the Hollywood Chamber of Commerce. The event occurred just days after Swift accused Braun and Scott Borchetta of blocking her musical performance planned for this Sunday's American Music Awards, where she will be honored as "Artist of the Decade." 
Braun knew this topic would be brought up during the Q&A session, and decided to get it out of the way: "I know where you're going to go," he told moderator Shirley Halperin. "I'm kind of getting ahead to it. Ask the question!"
Halperin, the executive editor for music for Variety, asked Braun how he felt about the public dispute and having Swift's loyal fanbase, aka the Swifties, cast him as bad guy. Braun didn't specifically mention the singer by name, but suggested he was open to having a conversation to resolve the issue.
"I haven't talked about this in six months. Not once. I haven't made a statement about it," he said. "When there's a lot of things being said and a lot of different opinions, yet the principals haven't had a chance to speak to each other, there's a lot of confusion. I'm not going to go into details here, because it's just not my style. I just think we live in a time of toxic division, and of people thinking that social media is the appropriate place to air out on each other and not have conversations.... I don't like anybody doing it, and if that means that I've got to be the bad guy longer, I'll be the bad guy longer, but I'm not going to participate."
The Swift vs. Braun and Borchetta drama became public earlier this year after Braun's Ithaca Holdings company purchased Big Machine Records from Borchetta. The acquisition effectively made Braun the owner of Swift's masters that were recorded before she left the label. Swift blasted Braun and Borchetta in a lengthy Tumblr post back in June, claiming she was never "given an opportunity to buy" the recordings. She also accused Braun of "incessant, manipulative bullying."
In an effort to gain ownership of her music, Swift announced her plans to re-record her first six albums—all of which were released under the Big Machine label—in 2020. The singer claims Braun, who owns the original sound recordings of her pre-Lover music, is prohibiting her from performing a medley of hits during the AMAs, as the event will be recorded and broadcasted.
"What I'll say is, people need to communicate, and when people are able to communicate, I think they work things out," Braun said at the conference. "And I think a lot of times things are miscommunications, because I believe that people are fundamentally good. I think there are a lot of real problems in the world, and I think that these problems that are being discussed can be discussed behind closed doors and figured out pretty easily, and it's something I've wanted to do for six months. And it's hard, because I can handle it pretty easily, but when it gets to a place where there's death threats and there's offices being called and people being threatened…it's gotten out of hand. And I think people need to come together and have a conversation, because that's not what we got in this industry for."
At this time, it's unclear if Swift's planned medley performance will take place during the AMAs.