The Game Pays Tribute to Nipsey Hussle With New Tattoo
The rapper took to Instagram stories to share photos of his latest ink in honor of Nipsey Hussle's life and legacy.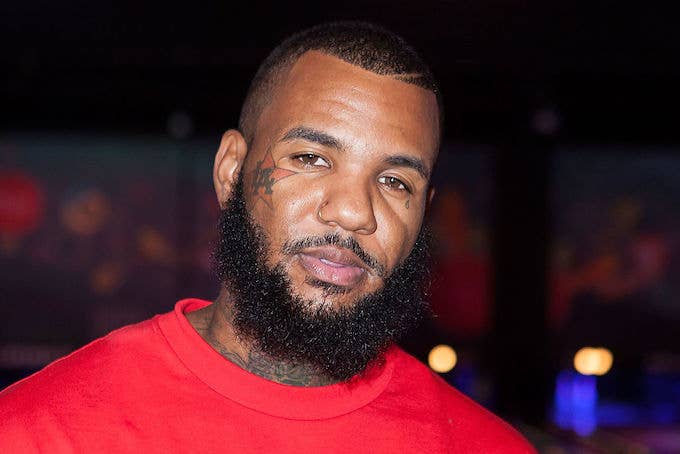 Getty
Image via Getty/Gabriel Olsen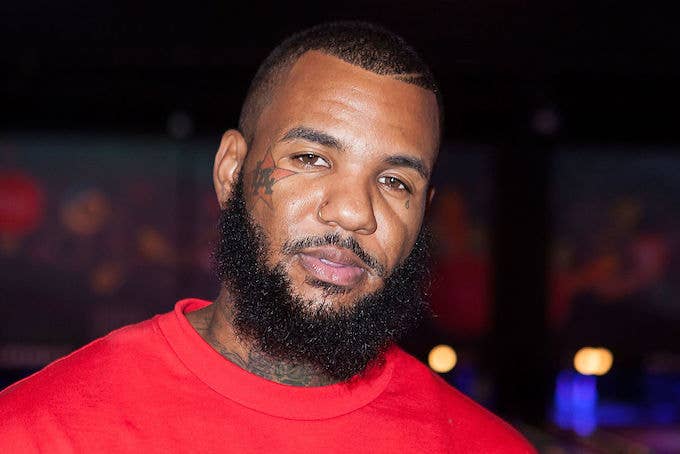 Nipsey Hussle's memorial service in Los Angeles on Thursday is bringing together countless members of the hip-hop community wanting to pay their respects to the rapper and philanthropist. Ahead of the widely-attended event, some of Nipsey's closest friends and collaborators have honored his memory by offering love and condolences on social media and postponing new music releases out of respect for the West Coast rapper. 
The Game decided to pay tribute by getting a portrait of the late rapper's face tattooed on his chest with "Crenshaw" written below. The fellow Compton native also got "Prolific" spelled out on the side of his face, both of which he shared on Instagram Stories Wednesday.
Artist Nikko Hurtado worked with the Game on the tattoo and posted a photo of the finished ink alongside a heartfelt caption.
"Special tattoos for my boy @losangelesconfidential," Hurtado wrote. "R.I.P. @nipseyhussle to your family, friends and everyone you touched in your life I am truly sorry for the loss."
In addition to imprinting Hussle's memory, the Game visited the Marathon Clothing store where the late rapper lost his life, and took a photo alongside the host of flowers and written condolences fans and friends have placed outside. 
"As we prepare to lay you to rest tomorrow, the city is hurt," the Game captioned the post. "Family, friends & fans from far & near are unified in your memory bro.... your legacy will never be forgotten as long as I walk the earth. Thank you for everything that you were. I love you forever Nip & I will do my part in making sure THE MARATHON continues."
The Game isn't the only hip-hop veteran to honor Nipsey in a permanent way. Last week, Rick Ross shared photos of his Nipsey Hussle tattoo, which he got on the back of his leg. 
God knows I can't even believe that I'm sitting here in this studio, writing these words to be inserted into a program for your funeral... but here we are. 
The Game was one of many who honored Nipsey's life by writing a personal letter for the Celebration of Life memorial program. In his statement, the Game reflected on he and Nipsey's relationship, as well as the late rapper's long-lasting impact.