Nipsey Hussle's Death Brought L.A. Gang Leaders Together for a Unity Meeting
In honor of Nipsey's leadership in his community as well as his memory, several Los Angeles gangs came together for a unity meeting.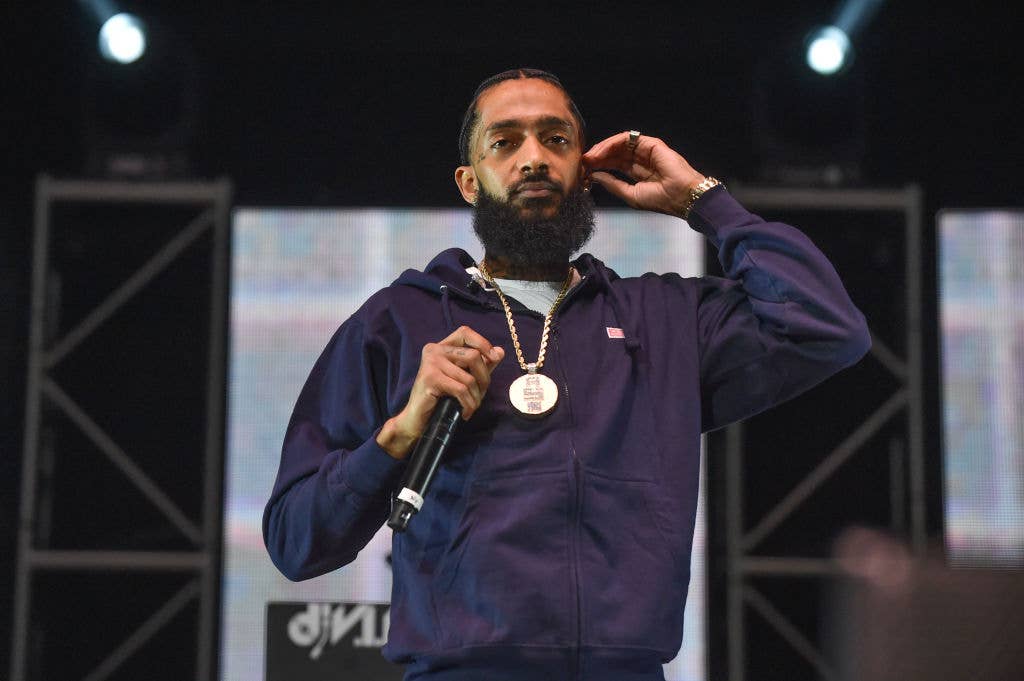 Getty
Image via Getty/Aaron J. Thornton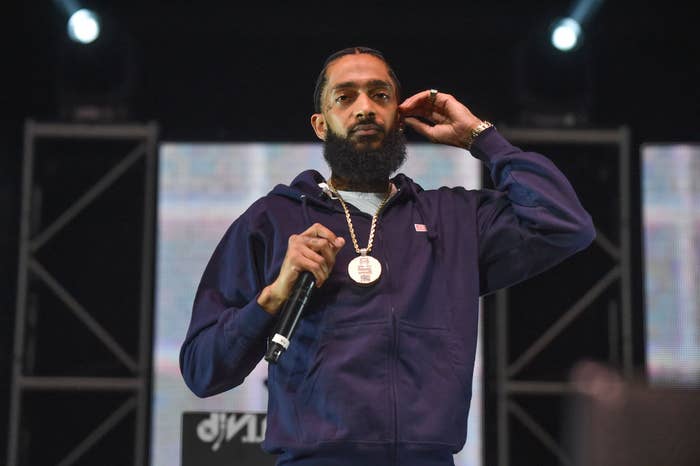 Nipsey Hussle was reportedly scheduled to meet with the LAPD to discuss gang violence hours after he was fatally shot. As a key figure in his community of South Los Angeles, Nipsey often used his resources to invest in local businesses and spearhead humanitarian efforts. The rapper was also a member of the Rollin 60s Neighborhood Crips Los Angeles gang, an identity he often referenced to urge others to find alternative paths to streetgangs. 
Los Angeles promoter and businessowner Marquis Diamond took to Instagram Friday to document a "unity meeting" between numerous Los Angeles gang leaders who were inspired by Nipsey's leadership in the community and sought to honor his memory.
"@NipseyHussle Look what you started 60's,HOOVAS, ETG's, FTG, VNG, BOUNTY HUNTERS, MONA PARKS, BRIMS, PIRUS, BLOODS, CRIPS, GANGSTAS, NH's, DEUCES," Diamond wrote. "Just some of these hoods in the same building is POWERFUL! Trying to use Their BLACK POWER TO BRING UNITY TO THE CITY! I pray that we can stay on this positive path."
Nipsey's death has been mourned by every corner of the hip-hop community, especially in his hometown of Crenshaw. During an interview with the New York Times, several neighborhood residents spoke of the influence Nipsey had on the community, as well as the fear that his death has reignited the threat of gang violence in the area.
Although Nipsey wasn't able to meet with Los Angeles authorities about gang violence, the legacy he's left behind has proven powerful enough to bring longstanding rivals to the same table.