Hundreds Gather to Mourn Nipsey Hussle in Los Angeles
Nipsey Hussle, 33, was fatally shot outside his Marathon Clothing shop in Los Angeles Sunday afternoon.
Following the tragic shooting death of Nipsey Hussle Sunday, fans gathered near the 33-year-old artist's Marathon Clothing shop in Los Angeles to celebrate his legacy as both a prolific creator and a source of positivity in his community.
According to multiple reports from those on the scene, "hundreds" ultimately gathered near the Hussle-owned shop. Initially, due to its active crime scene status, the shop's parking lot was closed off to gathering mourners. Around 9 p.m. local time, however, fans "rushed the lot" chanting Hussle's name when authorities opened it back up.
Fans showed up with handmade signs and candles, blasting selections from Hussle's stacked discography. At one point during the evening, Hussle's friend and "FDT" collaborator YG showed up to pay his respects.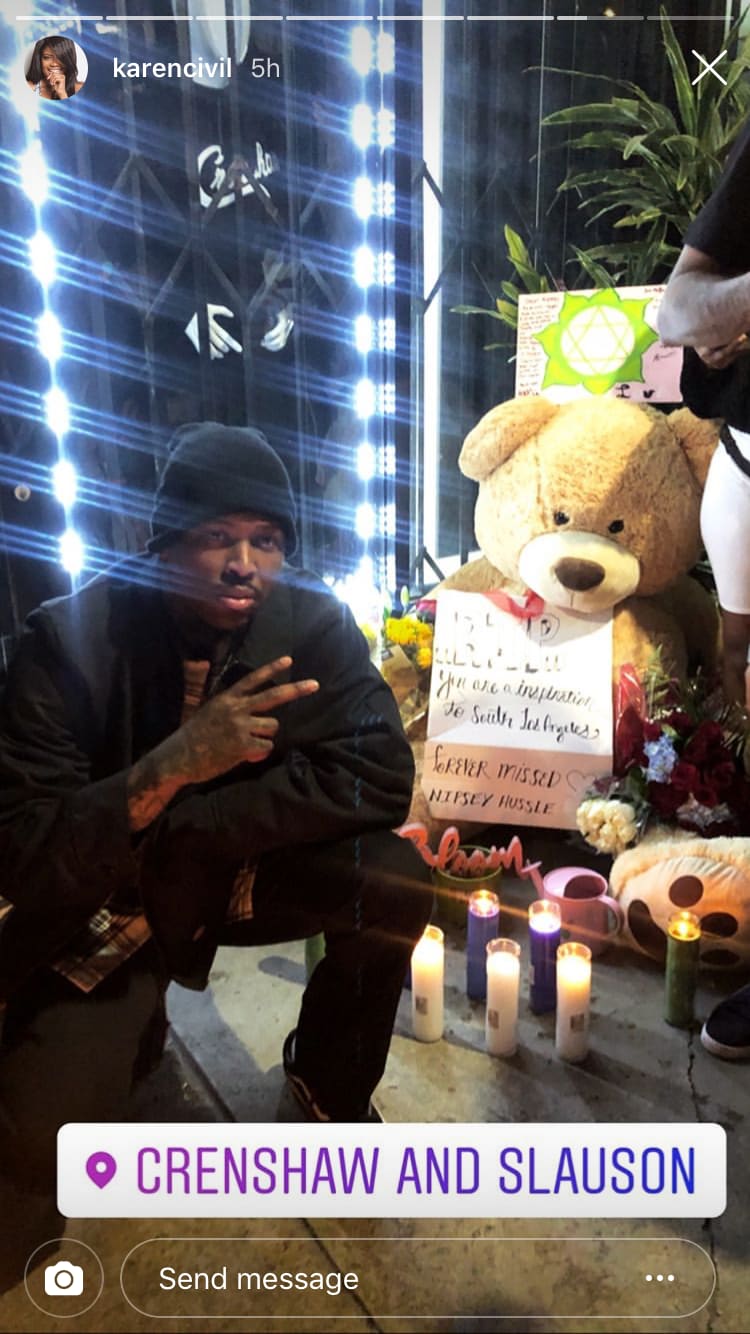 Below, see footage of those moments and more:
"The man was instrumental in a lot of stuff," community activist Malik Spellman told the Los Angeles Times Sunday. "Fighting gentrification, trying to stop gang violence."
At around 3:20 p.m. Sunday, Nipsey Hussle was shot multiple times outside the Marathon Clothing store on Slauson Ave and later pronounced dead at a nearby hospital. Two other men were also injured during the shooting. As of now, the only official information authorities have released on a possible suspect is that he is believed to be a black man who's still at large.
In a tweeted statement Sunday night, the Los Angeles Police Department said it was working with its South Bureau Homicide department on an investigation aimed at locating the suspect "and anyone else involved." In a subsequent statement, Chief Michel Moore said Sunday's death "represents the latest loss in a troubling surge in violence."