Lupe Fiasco Blasts Atlantic and Lyor Cohen, Calls Music Biz 'Damn Near a Mob Cartel'
Lupe also touched on 'Drogas Wave' being absent from the 2019 Best Rap Album nominees.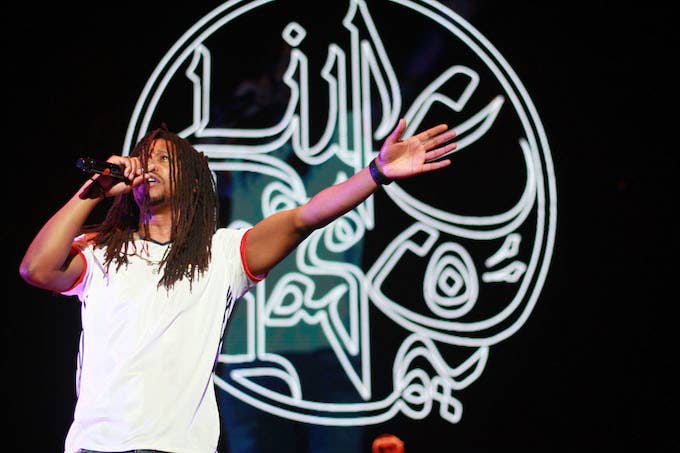 Getty
Image via Getty/Gladys Vega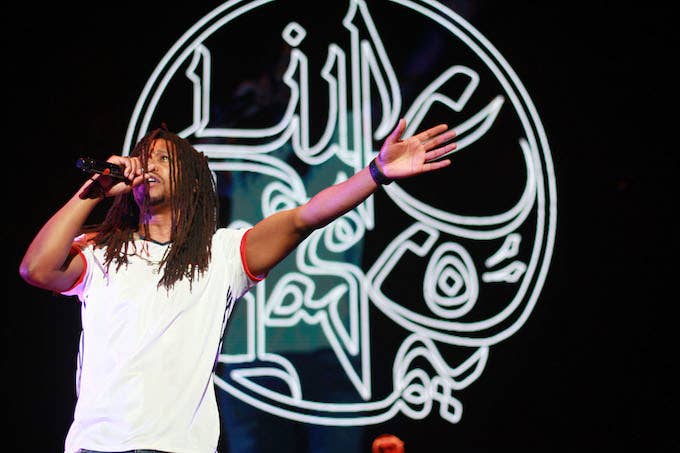 After congratulating Jay Rock and the other winners from Sunday's Grammys ceremony, previous winner Lupe Fiasco explained why fans getting mad about his own Drogas Wave not getting a nomination is misguided before diving into details on his well-known problems with the music business at large.
"That's like getting mad at McDonald's for not having Whoppers," he said Monday in response to a fan saying they were "very disappointed" by the lack of a nomination.
From there, Lupe revisited his experience with the major label system, which he describes as "damn near a mob cartel." He recalled once asking music executive (and former WMG boss) Lyor Cohen for rights to his master recordings in exchange for a 360 deal. Ultimately, according to Fiasco, Cohen strongly suggested a lack of promotion for his new album if he failed to ink the paperwork.
The development and eventual 2011 release of Fiasco's Lasers album, as he's detailed before, was mired in label ridiculousness. In an interview with Complex surrounding the Atlantic-released album's release, Fiasco said he both loved and hated the album thanks to these circumstances.
"I know the sneaky business deal that went down behind this song, or the artist or singer or songwriter who wrote this hook and didn't want to give me this song in the first place," he said at the time. "So when I have that kind of knowledge behind it, I'm just kind of neutral to it like, 'Another day, another dollar.' As opposed something like The Cool, which is more of my own blood, sweat, and tears, and my own control. With this record, I'm little bit more neutral as to the love for the record." Lasers finally dropped in March of that year through Atlantic, a division of WMG.
Fiasco was last Grammy-nominated for his 2013 Food & Liquor sequel The Great American Rap Album Pt. 1. He won for Best Urban/Alternative Performance for his 2008 Jill Scott collab "Daydreamin." 
Drogas Wave, which dropped last September, was released through Thirty Tigers and Fiasco's own 1st & 15.