Self-proclaimed horror-fan Billie Eilish has released the creepy video for "bury a friend," the latest single off her forthcoming debut album WHEN WE ALL FALL ASLEEP, WHERE DO WE GO?
The visual begins with Crooks awaking from a nightmare as a seemingly possessed Billie lies under his bed. The singer-songwriter then stalks the halls of a rundown apartment complex before she is pulled and prodded by a pack of hands covered with black latex gloves. We then see Billie injected with syringes before she mysteriously disappears under Crooks' bed.
"When we made 'bury a friend,' the whole album clicked in my head," Billie said in a statement. "I immediately knew what it was going to be about, what the visuals were going to be, and everything in terms of how I wanted it to be perceived. It inspired what the album is about. 'bury a friend' is literally from the perspective of the monster under my bed. If you put yourself in that mindset, what is this creature doing or feeling?"
You can watch the "bury a friend" video, directed by Michael Chaves, above. WHEN WE ALL FALL ASLEEP, WHERE DO WE GO? is set to drop March 29; fans can pre-order the project now on iTunes.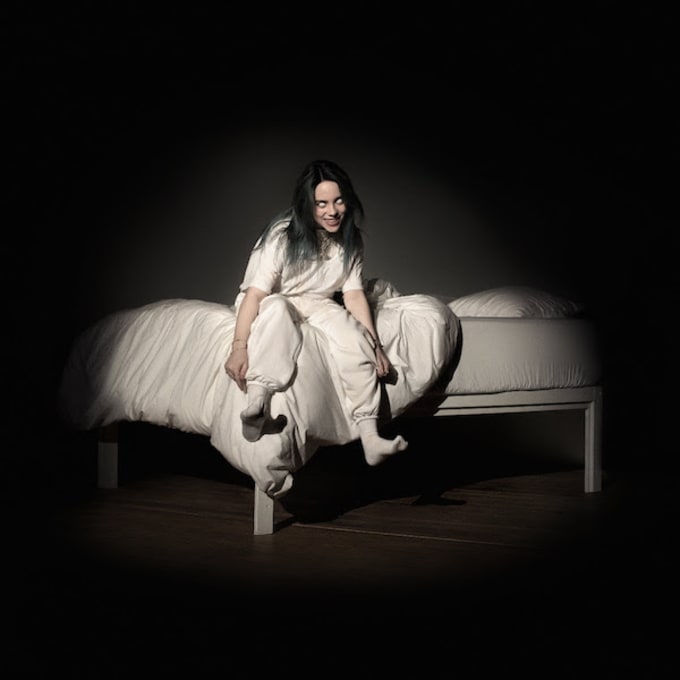 WHEN WE ALL FALL ASLEEP, WHERE DO WE GO? tracklist
1. "!!!!!!!"
2. "bad guy" 
3. "xanny" 
4. "you should see me in a crown"
5. "all the good girls go to hell"
6. "wish you were gay"
7. "when the party's over"
8. "8" 
9. "my strange addiction" 
10. "bury a friend"
11. "ilomilo" 
12. "listen before i go" 
13. "i love you"
14. "goodbye"