Trippie Redd has shared the official music video for "Topanga"—the lead single off his forthcoming A Love Letter to You 3 project.
In conjunction with the visual's release, the Ohio-bred rapper has revealed more details about the mixtape, including its full tracklist and fast-approaching drop date. The 16-song effort will include titles like "Toxic Waste," "Can't Love," "So Alive," and "Camp Fire Tale," as well as guest appearances by Juice WRLD, Kodie Shane, and Emani 22.
Trippie spoke about A Love Letter to You 3 during a recent interview with Beats 1 host Zane Lowe. 
"The way I set up my projects, I put the first track to the last track. If you listen to it from start to finish, that's how I put it together. It's art, it's not anything to play with," he explained. "It starts with 'Topanga' track and ends with some guitar. It has some stuff about relationships, but that's life. 'Toxic Waste' is about a toxic relationship. What you hear is mixed — everybody has to mix their vocals for how it's supposed to sound. When I record, I do use Auto-Tune, but I don't use it how people use it. I like samples a lot."
A Love Letter to You 3 will officially drop Nov. 9. Fans may pre-order the project now on all major streaming services.
You can also check out the tape's full tracklist and official cover art below.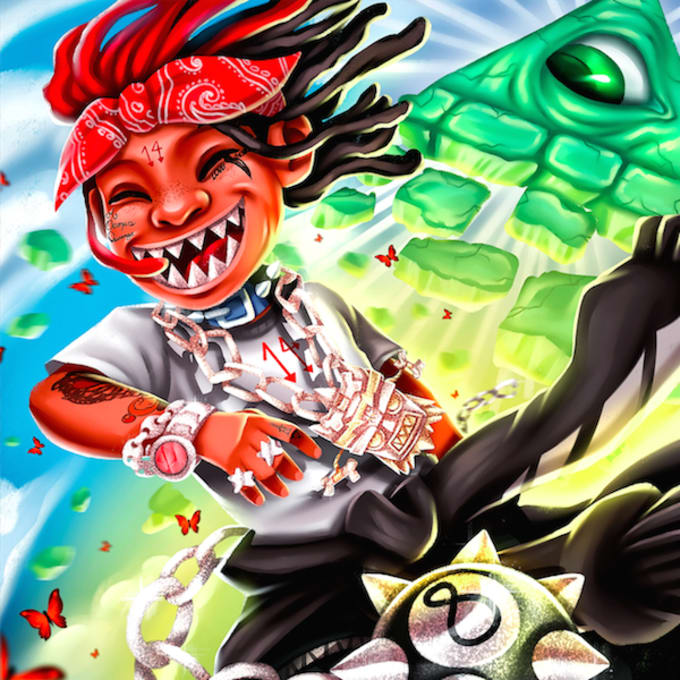 A Love Letter to You 3 tracklist:

1. Topanga
2. Fire Starter f/ Emani 22
3. Toxic Waste
4. Negative Energy f/ Kodie Shane
5. Can't Love
6. Love Scars 3
7. Emani Interlude f/ Emani 22
8. Blastoff
9. Elevate & Motivate f/ YoungBoy Never Broke Again & Nel-Denarro
10. I Tried Loving
11. Wicked
12. Loyalty Before Royalty
13. 1400 / 999 Freestyle f/ Juice WRLD
14. So Alive
15. Talk That Shit f/ Nel-Denarro
16. Camp Fire Tale