UPDATED 6:54 p.m. ET: Rich the Kid's social media accounts were apparently hacked. 
Shortly after a cryptic "R.I.P." message appeared on his official pages, he—or someone pretending to be him—attempted to explain the post in an Instagram story: "I'm not dead I was high as shit. I apologize to all my fans I love," the story read. He then shared a number of bizarre tweets, some of which were directed at Kanye West and Nicki Minaj:
Though many fans assumed the dude still high, a subsequent post claimed Rich's accounts were hacked a rapper named Yung Navz.
Navz later posted Instagram stories to his own account, claiming he would return the accounts to Rich after he received $75,000. He also threatened to "expose" the rapper and leak his music if the demands were not met.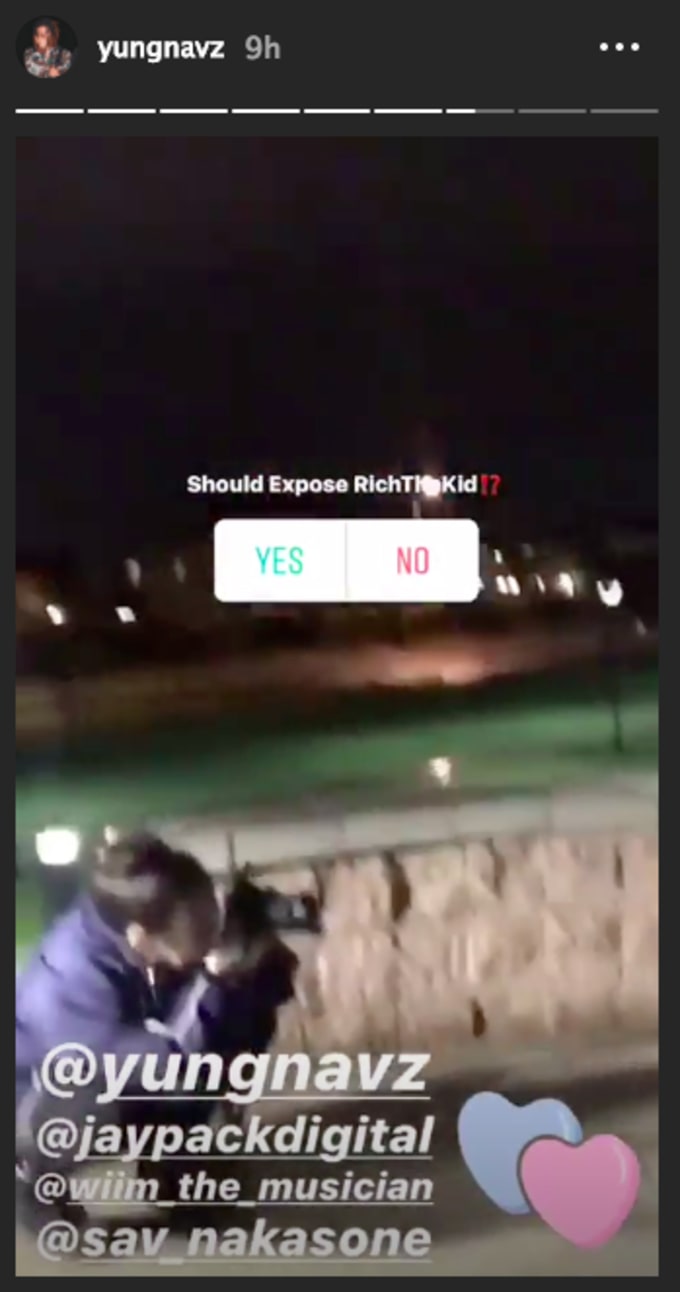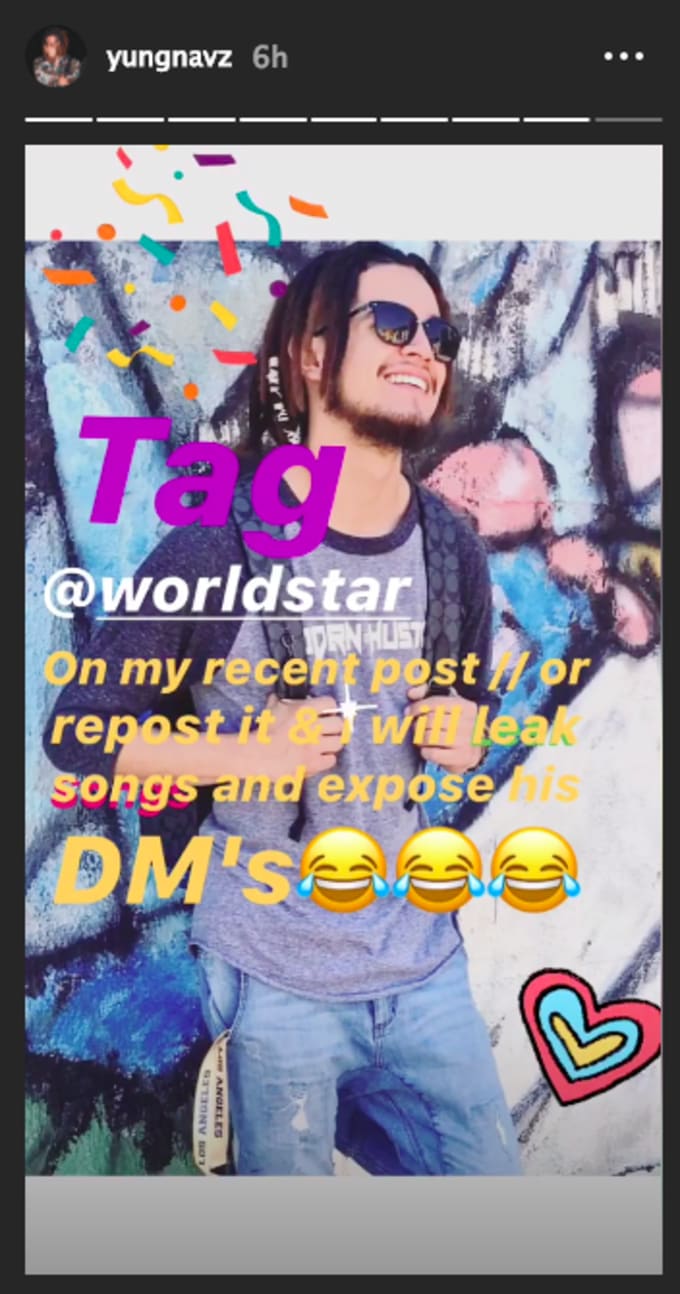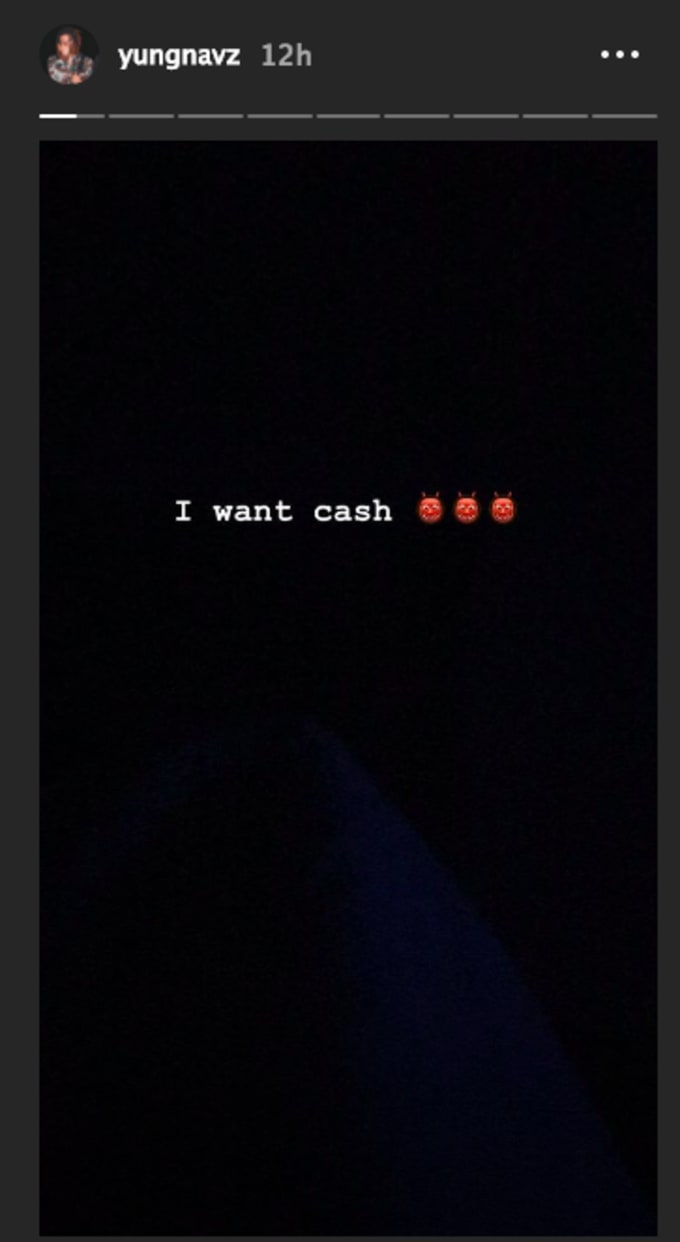 Let's see how this story unfolds.
Read the original story below.
Days after saying "Fuck 300 [Entertainment]," Rich the Kid has shared a cryptic R.I.P. message to his Instagram account.
Late Monday night, Rich shared a text post that reads "R.i.P. Rich the Kid 1992 - 2018." In the caption, Rich thanked his fans and family "for everything." No additional context was given.
According to Rich Forever's Gramz, however, the message is merely Rich's way of hinting that he's planning to change his name, i.e. it's a goddamn publicity stunt: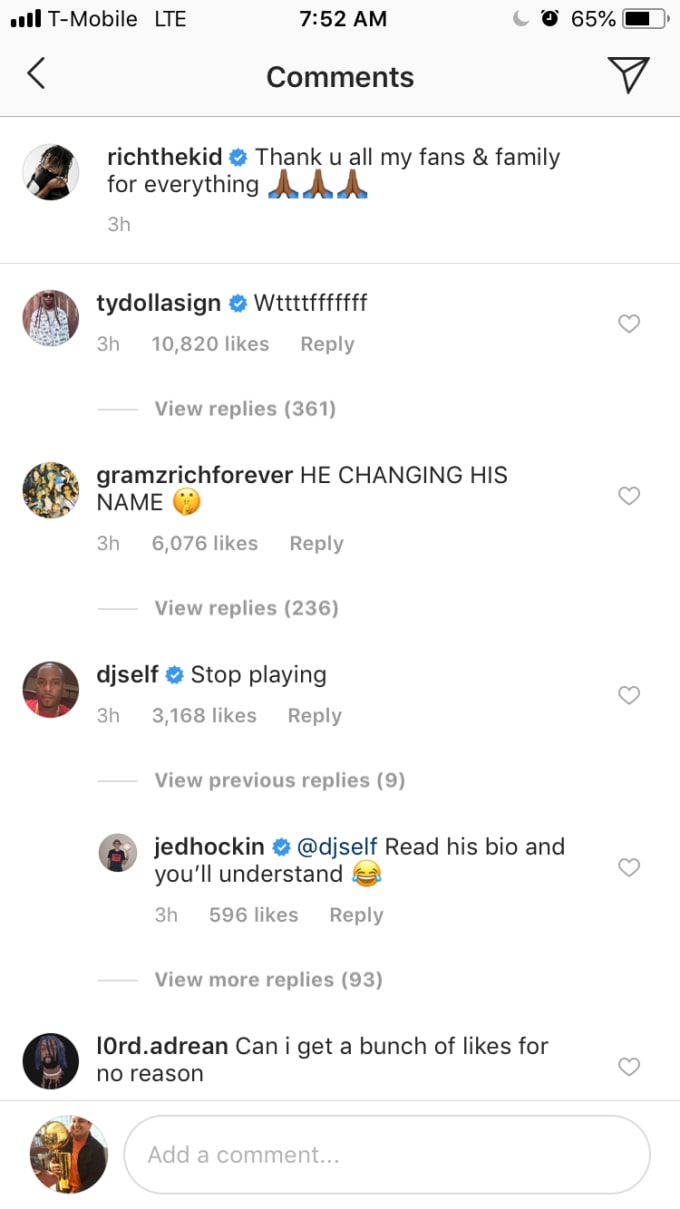 Rich later liked a tweet characterizing the stunt as an act of trolling. We've reached out to his reps for clarification.
"Fuck 300 [Entertainment], y'all suck," Rich said in a since-deleted Instagram video last Friday. "Listen, y'all gotta let me out this damn contract. I don't wanna be with y'all no fuckin' more. I told y'all I get y'all this money back. I don't wanna be with y'all label no more. Y'all suck. Y'all is trash. Listen, young independent artists, do not sign with 300 Ent. They're the worst, worst label ever."
Rich's Rich Forever imprint is housed under 300. The World Is Yours, Rich's debut studio album, was released through Interscope and Rich Forever back in March.
Back in February, Migos detailed their own issues with 300 in a cover story interview with Complex. "They tried to hold us against our will," Offset said. According to Quality Control Music's Pierre "Pee" Thomas, 300 had the Migos team "shackled down" and unable to make gains from new releases for 18 months.