Not only has Kanye West's increasingly disappointing alliance with the MAGA cult resulted in a less than impressive song release, but it's also inspired people to perplexingly go out on quite a limb to defend him.
Sunday, GoldLink offered his stance on the wave of backlash West has received recently for supporting Trump. "How everybody is responding to Kanye right now is just a testament to how the world treats someone who thinks differently," GoldLink wrote via Instagram Stories. "He's taken us forward so many times and we've almost forgotten about that. He says things that seem crazy at the time (everyone hates him and calls him crazy) then it happens exactly how he says it."
Most disillusioned West fans, myself included, haven't once questioned the undeniable vision of the artist who has turned the entire music industry on its head on multiple occasions. Regardless of what West is seemingly trying to play out in public about MAGA and love and "free thought," the journey to that point never once had to include what will likely always be construed as full-on MAGA support. That's a bad look, but I digress. See GoldLink's comments in full below.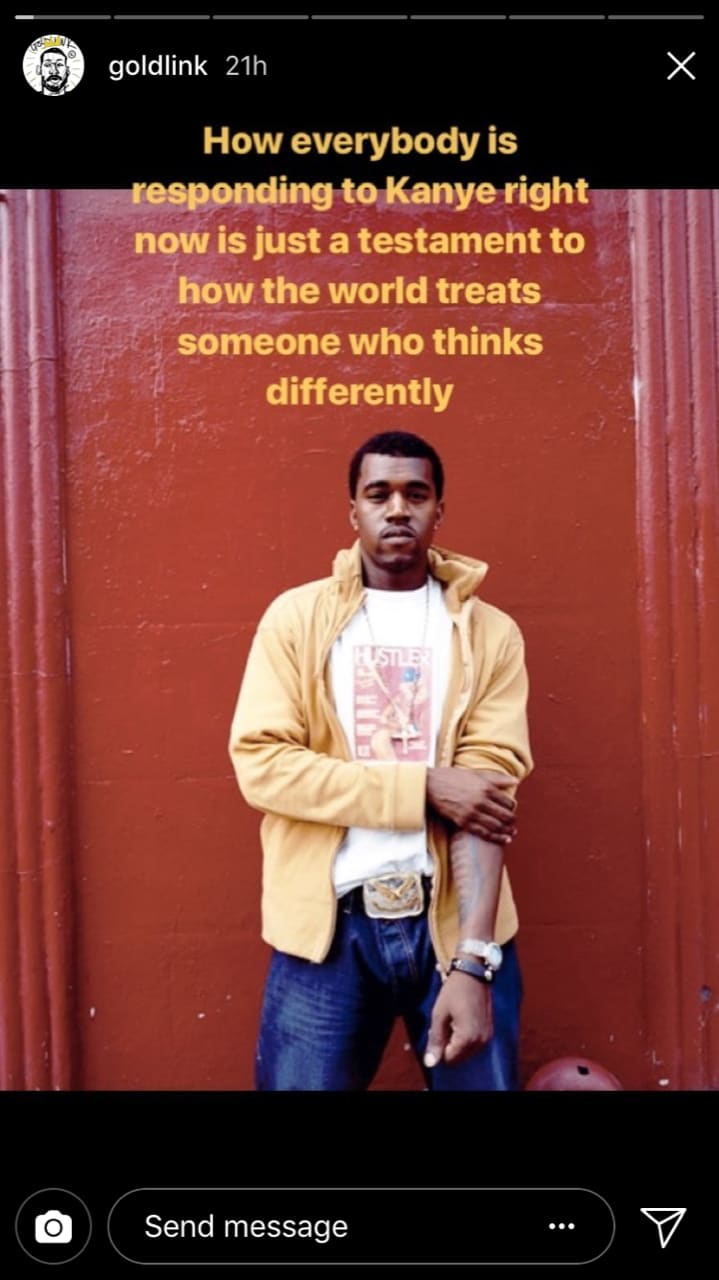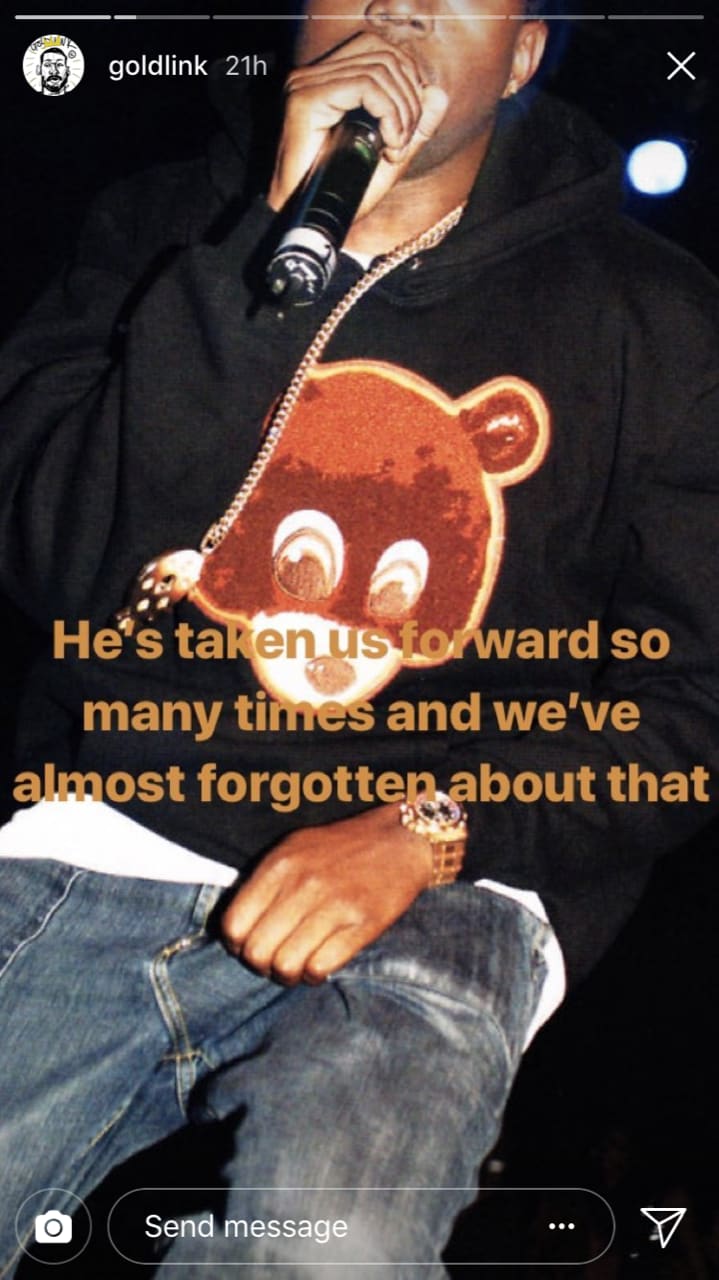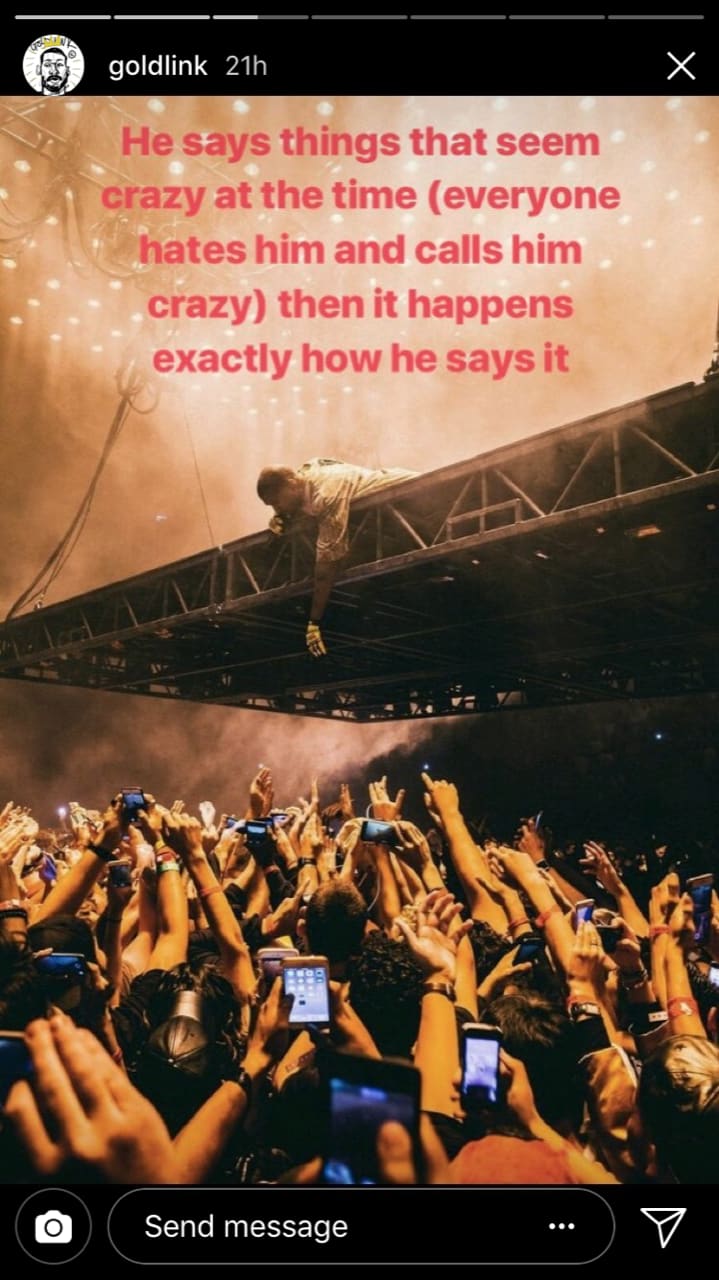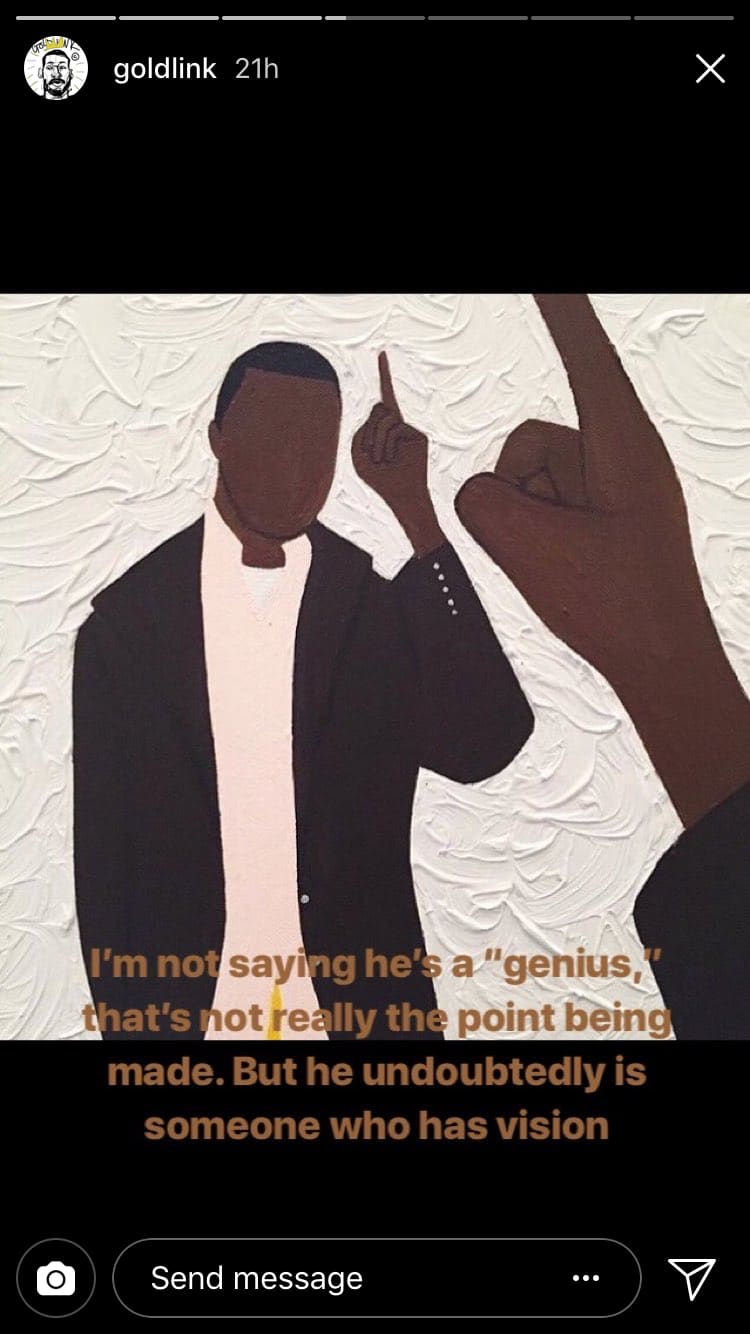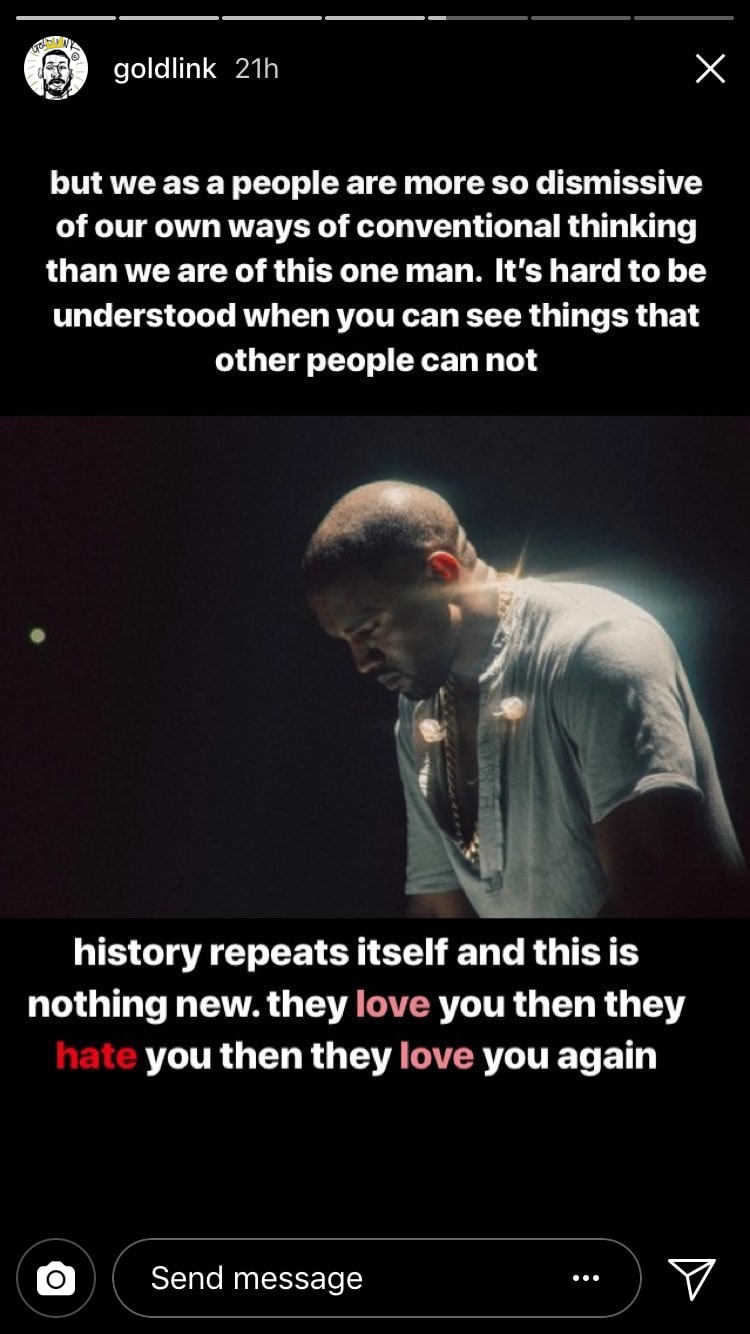 GoldLink's words of support arrive on the heels of a similar message from Lil B, who told the world just last week that West should be allowed to speak his mind: